For the 8th time, GreenroomVoice featured innovative products and services at ISPO Munich, February 05-08, 2017. The idea of the ISPO INSPIRE showcase is to create a knowledge base within an accessible, creative and welcoming format to get the essential messages across to the audience in a designated environment.
«The 2017 edition has focussed on communicating the essence of brands activities in sustainability, innovation, circular economy and social aspects as well as animal welfare,»
Cira Riedel, Co-founder and CEO at GreenroomVoice.
For this edition 21 leading brands and organizations in sustainability were part of the showcase:
– 7 Apparel brands (Bergans, Vaude, Bleed Organic Clothing, Salewa, Paramo, Pyua, Teko)
– 4 chemical brands (Entropy, NST, NZero, Sicomin)
– 4 ingredient brands (RE:DOWN, PrimaLoft®, Navarpluma, Allied Feather and Down)
– 2 hard-good brands (Grown, Jones)
– 3 organizations (Textile Exchange, rePATRN, MyClimate)
– 1 media (NORR)
The daily GUIDED TOURS were an opportunity to get a strong insight on the latest innovations.
Next to the general overview, the audience had the possibility to meet the makers behind the concepts and products every day at 11.00am. GRV has invited two brands every day to speak about their innovations.
«It was a good opportunity for a broad and diversely interested audience to explore best practice examples from the industry. Judging by the numerous questions asked and the lively discussion during the tours, especially with the representatives of the brands who were presenting their achievements, the interest was very high. We had about 15-20 people present at each tour, a perfect size which allows really meeting with the makes.»
Anna Rodewald, Co-Owner at GreenroomVoice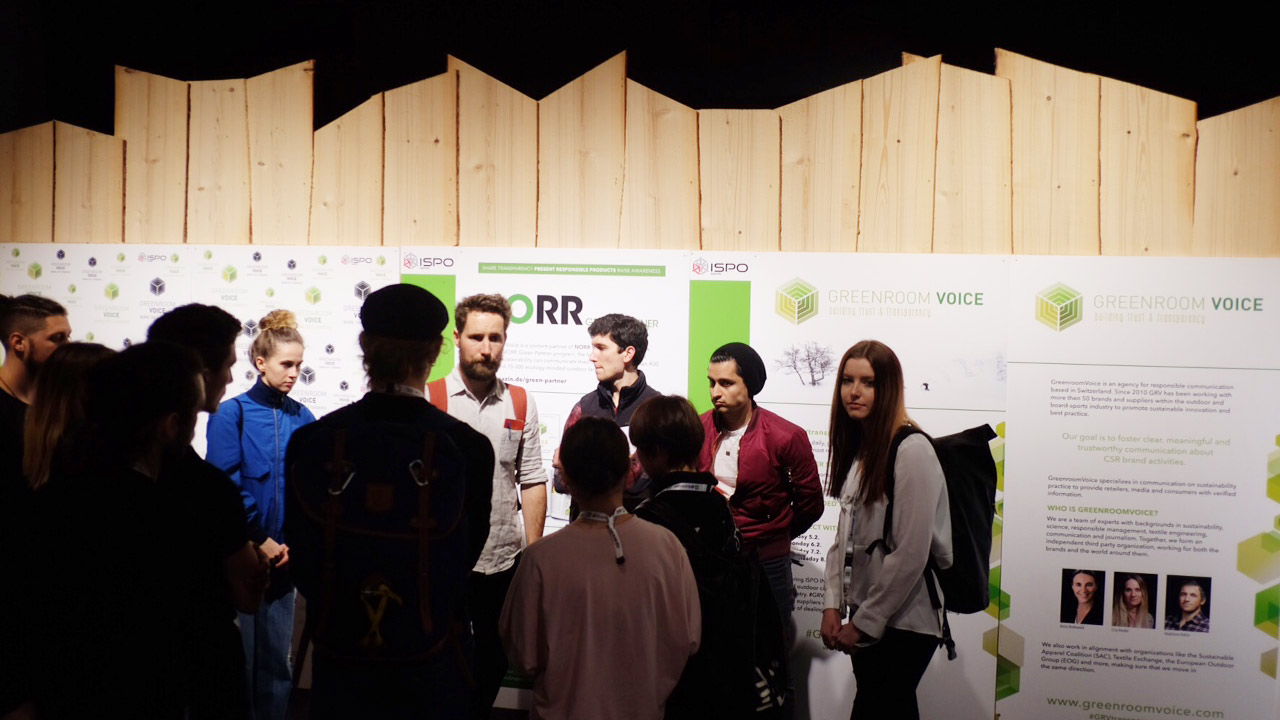 «It's the fith year that we've been at the show with GreenroomVoice, I always find it fascinating when I'm here, it's very inspiring, there are things that you see which might be something you can use in the future. and it's not only product, it can be a campaign or a marketing initiatives.»
Gordon Fraser – TEKO Socks
« I'm very happy about the location, it's very helpful for us to be here with GreenroomVoice, it helps us in the process of speaking about bio based resin. It gives us a chance to meet a lots of people coming around our booth. We are also here because we need support from people who know a bit more about life cycle analysis, and we want to develop our partnership with GreenroomVoice to spend more participating in the future. »
Marc Denjean – Sicomin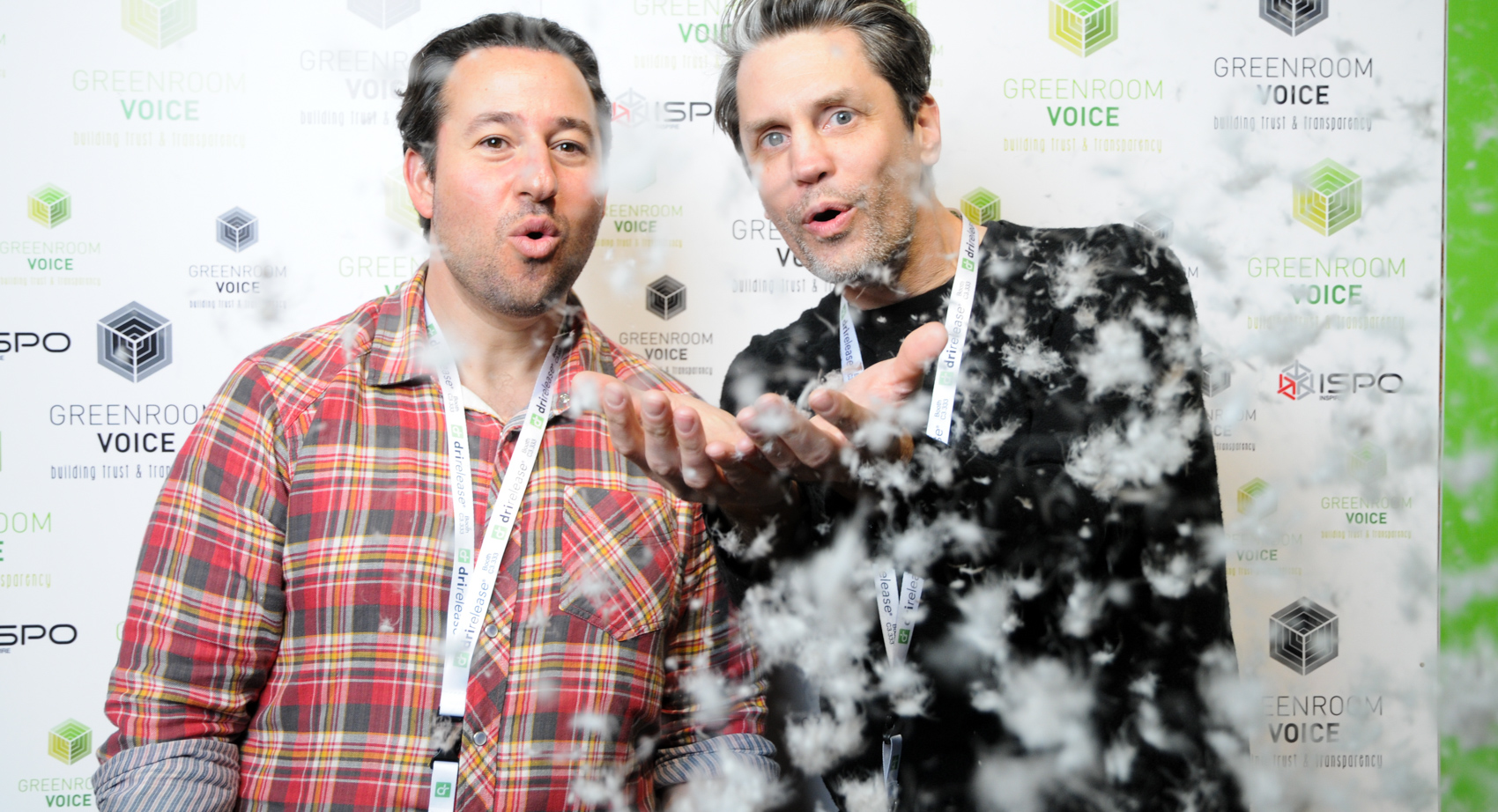 Matthew Betcher and Jonathan Uretsky
from Allied Feather & Down.