Achievments:

bluesign® APPROVED

bluesign® APPROVED

PFC free

PFC free
PFC free means, that the water repellant treatment is done without the use of per-flourcarbonated chemicals.
Ultralight (= UL), waterproof drybags with roll-top closure made of 15 D ripstop nylon with silicone coating on the outside and PU coating on the inside. Perfect for usage when every gram counts. Fully taped seams and with a lightweight version of the closure and buckle. The translucent fabric allows you to recognize the contents. No base grab handle.
GRV View:
The fabric for the fold drybag is standard 100 by OEKO-TEX certified and the buckles are bluesign® APPROVED. There is no recycled yarn on the market for this ultra-light fabric yet and you cannot recycle this material combination. However, the performance and longevity of the material allow a versatile and long service life.
Produktbeschreibung
Ultraleichte (= UL) Packsäcke mit Rollverschluss. Federleichte und wasserdichte Drybags mit Rollverschluss aus außen silikonisiertem und innen PU-beschichtetem 15-D-Nylon-Ripstopgewebe. Ideal für Einsätze, bei denen es auf jedes Gramm ankommt! Komplett nahtbandversiegelt und mit Leicht-Rollverschluss-System und Leicht-Steckschnallen ausgestattet. Das lichtdurchlässige Stoffmaterial macht den Packsackinhalt leicht erkennbar. Ohne Boden-Handgriff.
GRV View:
Der Stoff für den Fold Drybag ist Standard 100 by OEKO-TEX zertifiziert und die Schnallen bluesign® APPROVED. Es gibt für diesen ultra leichten Stoff noch kein recyceltes Garn auf dem Markt und auch recyceln kann man diese Material Kombination nicht. Doch die Performance und Langlebigkeit des Materials erlauben eine vielseitige und lange Nutzungsdauer.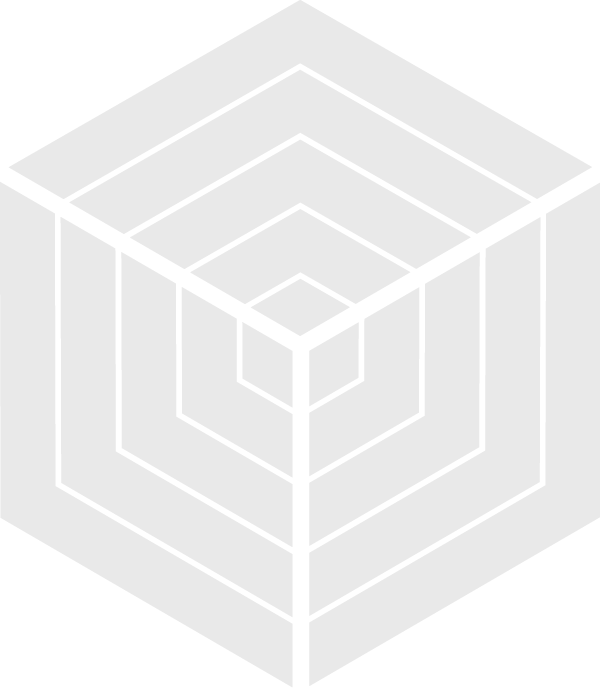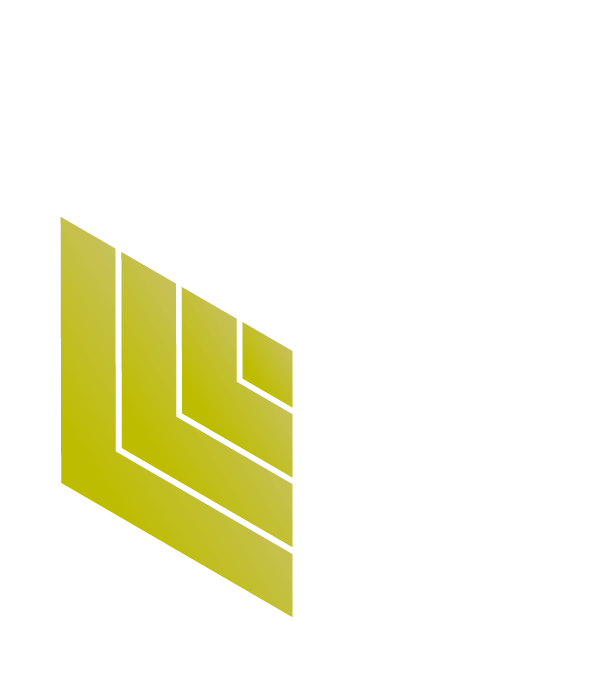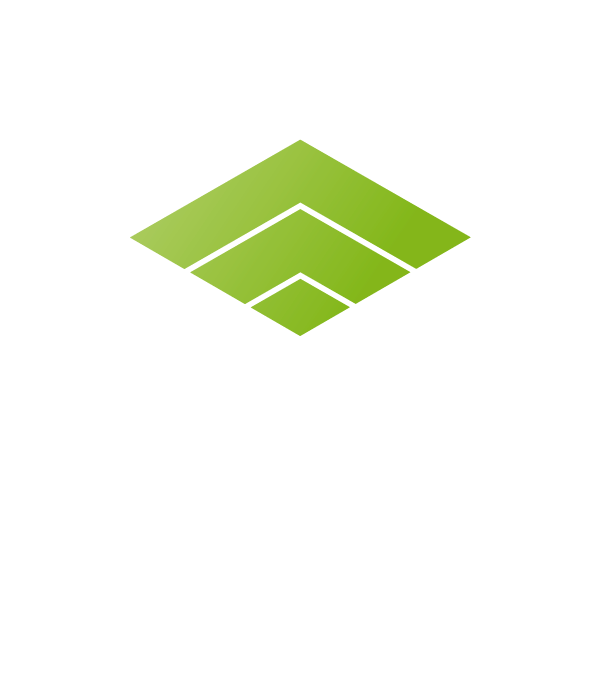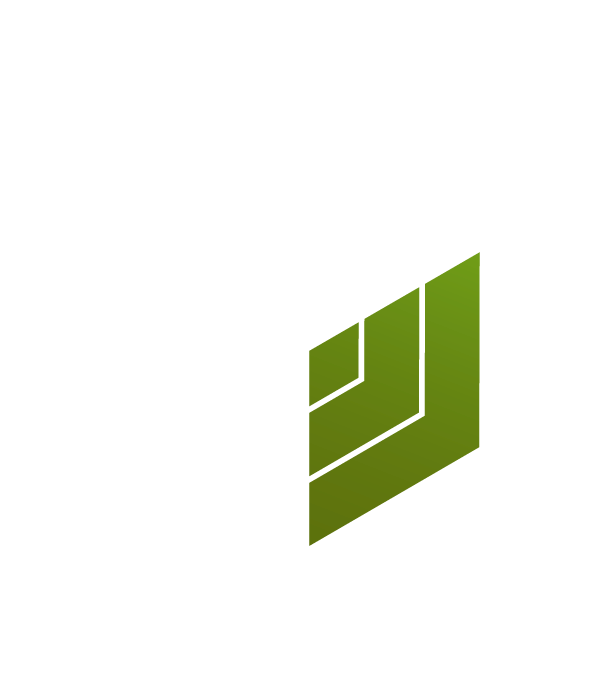 Certified by:

bluesign® APPROVED

STANDARD 100 by OEKO-TEX®
GRV Transparency Tool
Fold Drybag UL
2020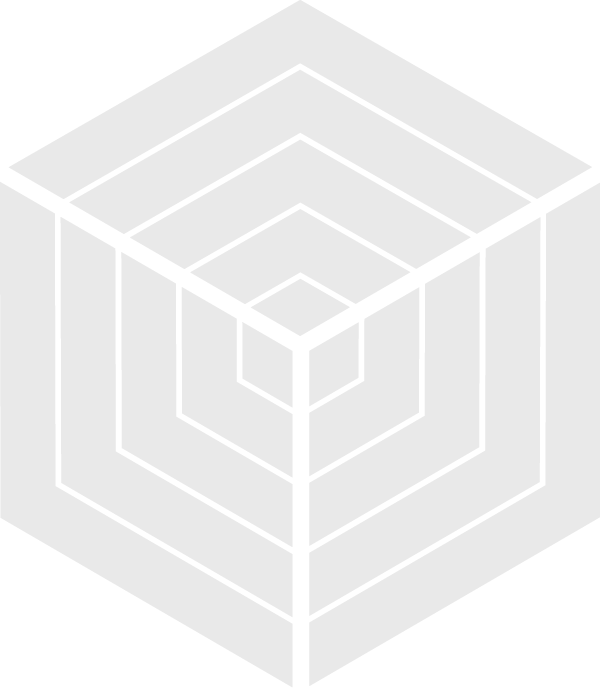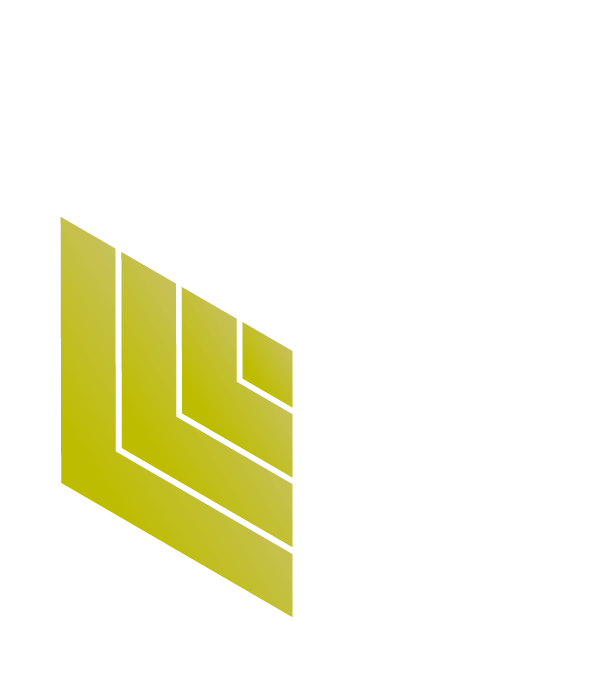 Management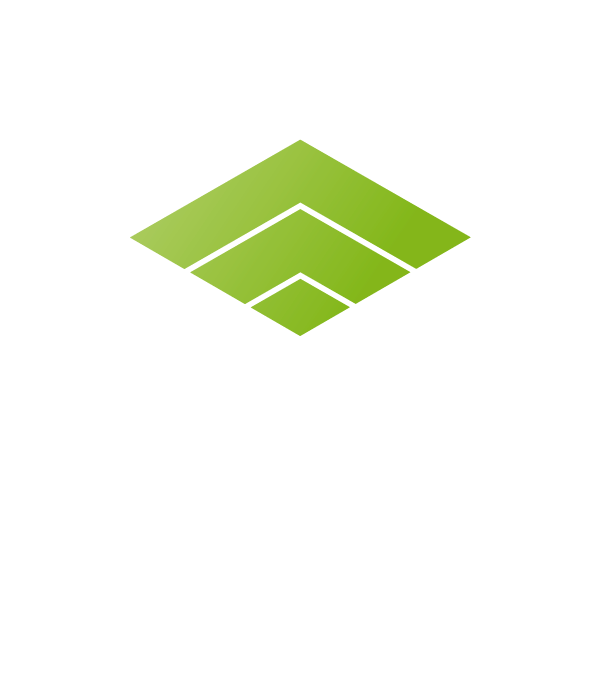 Commitment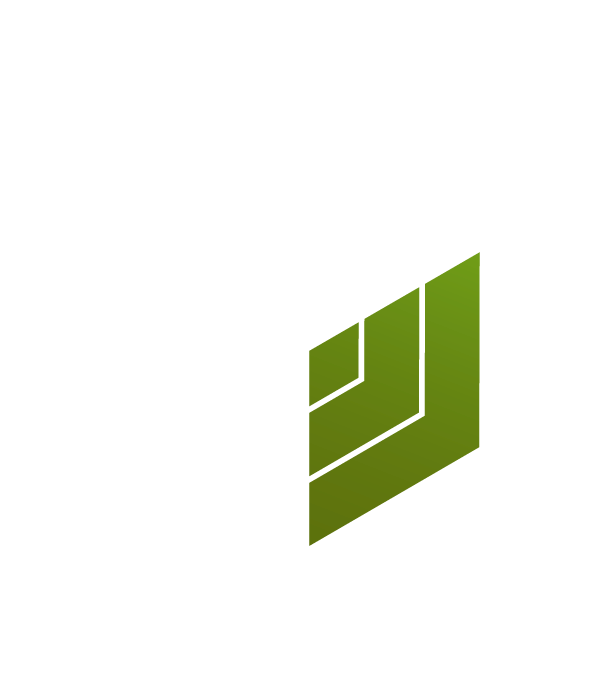 Product
Brand
Management
Exped's mindset has been based on sustainability since its founding. The vision is to leave as small a footprint as possible with entrepreneurial action.
Exped's Code of Conduct is based on STeP by OEKO-TEX®
All product transport in Exped's home market Europe, are offset by DHL GoGreen CO2
Extensive testing of products in order to guarantee that they last a long time and correspond to the desired end use.
Exped has been working with a circular system in regards to down since its founding.
Brand
Commitment
Products are designed to be useful and long lasting.
By producing equipment in the premium sector, Exped supports good jobs.
Innovation has always accompanied Exped and numerous, groundbreaking product developments have also become a template for products from other companies.
Exped participates in the following industry initiatives: EOCA, ​​RDS, R-Value standard for sleeping pads.
Product
The fabric for the Fold Drybag is Standard 100 by OEKO-TEX® certified
The buckles are bluesign® APPROVED
PFC-free
In Europe the products are distributed to the retailers via DHL Green, thus compensating for C02
No recycled materials and no recyclability
Brand Management

Brand Commitment

Product
Brand Management for us at GRV means to look at all the issues, which are directly controlled and integrated by the Brand's Management towards business and supply chain strategy as a whole.
When determining 'Brand Commitment', GRV looks at the pro-active efforts of a brand toward sustainability.  For example, the percentage of sustainable product lines within the entire portfolio, or the life cycle assessments and public reporting.  We look for key indicators of the engagement of a brand towards responsibility.
On this level GRV is looking at product related information, like material content, supply chain and certification. Warranty, reparability and "end of use" advice are also important aspects. At the moment, GRV is looking at selected highlight products from different product lines, which show the special sustainable efforts of the brand.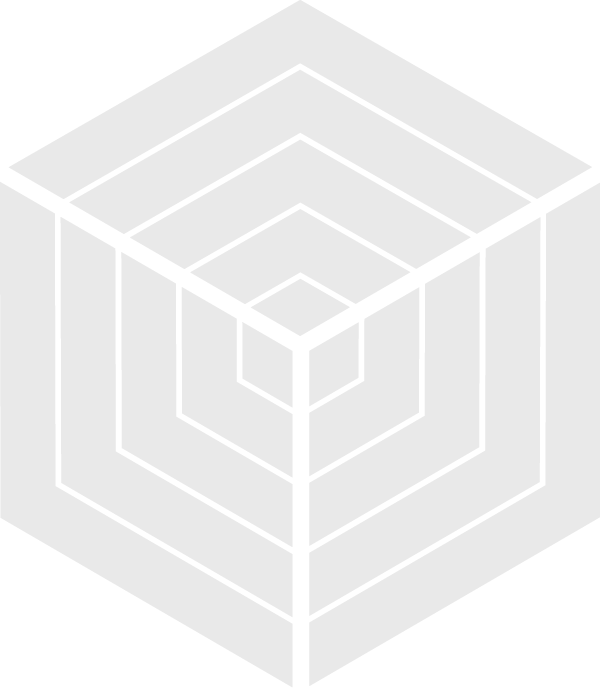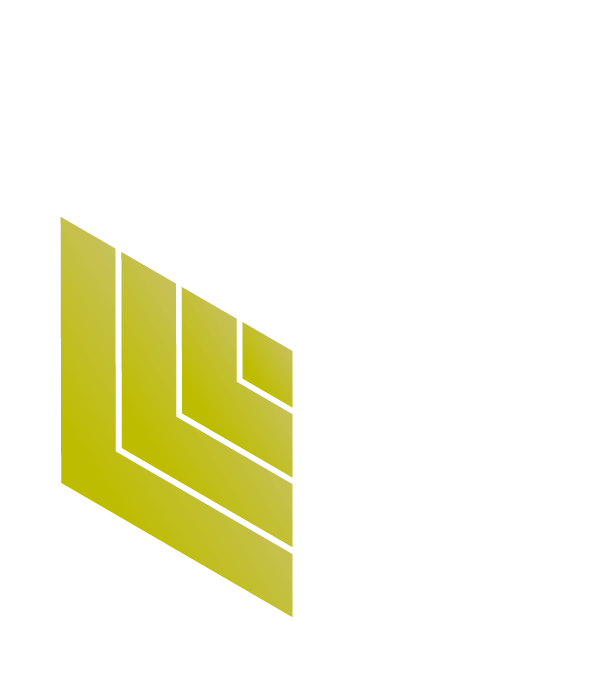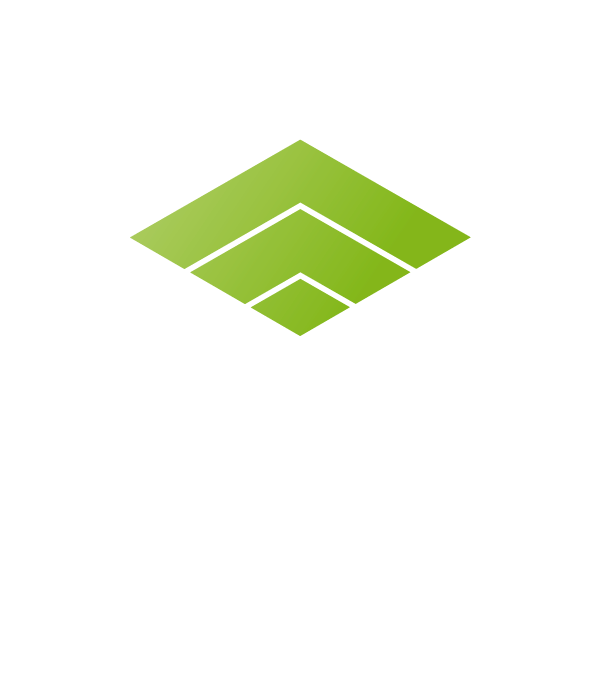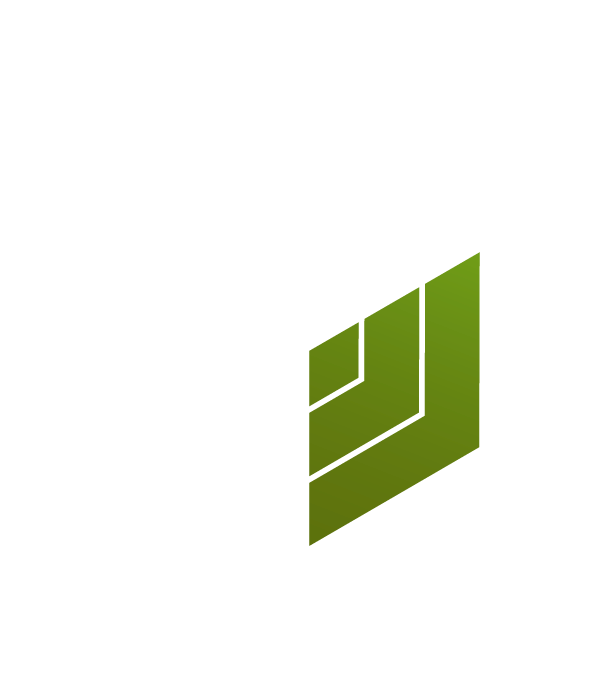 Integration of Sustainability

A vision of responsible action and fair cooperation has been an integral part of Exped's set of values since its establishment: to leave as small an ecological footprint as possible. This desire is realized throughout daily work and is expressed through Exped's mission statements. available on their website.

A large emphasis is put on balancing work and family. For example, ten out of twenty employees work part time. Exped's ethic toward sustainability can be seen in every employee, all twenty commute via public transport or by bicycle to the headquarters, which is supplied by green electricity. Transparency for customers and dealers is becoming increasingly important, therefor Exped has two dedicated employees who are now working on the transparent presentation of all relevant sustainability aspects.

less

Certifications, Standards and Guidelines

Exped's Code of Conduct is based on STeP by OEKO-TEX®.

An important aspect of their Code of Conduct is to ensure that no supplier may subcontract orders. The quality management of all suppliers is certified according to the ISO 9000 series.

Five out of seven manufacturers also have ISO 14001 environmental management certifications. Exped is working to ensure that by 2022 all materials are STANDARD 100 by OEKO-TEX® (Class 1 for baby clothing) or bluesign® certified.

Currently over 90% of main material suppliers already have a STANDARD 100 by OEKO-TEX® certification. All down products are certified according to the RDS (Responsible Down Standard).

less

Social Responsibility

In addition to taking responsibility for the social welfare of its own employees in Europe and North America, Exped works to ensure the social wellbeing of workers in the Asian manufacturing plants of its equipment producing external partners. By producing premium equipment, Exped supports jobs, which ensure a good quality of life. In this product sector, price and time pressure are not as present as in the clothing industry and the wage level is relatively higher.

The social aspects of Exped's supply chain are not explicitly certified but are of great importance to the brand. Through personal relationships and regular visits from Exped's product managers, the company has developed good insight into the welfare of contributing workers. The manufacturing plants are located in China, South Korea, Vietnam and Taiwan, e.g. Taiwan is not considered a high-risk country by the Fair Wear Foundation. Although generalized statements about working conditions in some countries are problematic, Exped can trust that the agreed upon social standards will be respected in the workplace. Additionally, Taiwan has the five-day work week, which is remarkable for an Asian country. Employees work about 8 hours a day, although, the exact working hours vary from factory to factory. While Exped does not conduct its own audits, manufacturers for larger brands are regularly audited and Exped may in some cases review these documents for the manufacturers it uses as well.

less

Design Process

With every product, Exped strives to find a good balance between durability, ecological footprint and product performance. A holistic view of resource management leads to a design that utilizes the materials to their optimum potential. Repairability takes a very high priority during the design process and is considered in each product. Exped's products are so sophisticated in their design that they take at least one – but more often close to three – years before being adapted. The products are usually kept for a long time as carry overs in their portfolio, and are rarely taken out, resulting in a constantly growing and diversifying portfolio.

Through an intensive test phase and long development time, in cooperation with mountain guides and various outdoor specialists, product defects are reliably prevented. Exped places great importance on maximizing the yield of fabrics used in the design. Cutting patterns are optimized in such a way that as little waste as possible is created. Materials are also used across different categories of products. If residual pieces of material remain, they will be processed into accessories.

less

Sourcing Strategy and Environmental Management

Exped prioritizes and maintains long-term partnerships and stays with its manufacturing partners through changes and restructuring. Exped nominates all main materials resulting in 100% traceability.

Exped is working to have their products certified as STANDARD 100 by OEKO-TEX® (Class 1 Baby-clothing), which means that all ingredients used in both fabrics and trims must also be STANDARD 100 by OEKO-TEX® certified. Once this process is completed, it can be communicated to the end-consumer of the product. As a result, the Restricted Substance List (RSL) of STANDARD 100 by OEKO-TEX® is the minimum specification for chemical management at Exped. 85% of Exped's portfolio is PFC free. For more than 60% of products, Exped uses bluesign® certified fabrics.

The maxiumum of Exped's manufacturing operations are in Taiwan, some products are also made in China and a very small % in Vietnam.

The main materials for the products (> 90%) come from Taiwan and South Korea and are nominated by Exped. Over 95% of these fabrics are STANDARD 100 by OEKO-TEX® or bluesign® certified. The production of Evazote mats takes place in a workshop employing special needs workers in Germany.

less

Material Program

Exped has a "Preferred Material List" and a Restricted Substance List (RSL) based on the STANDARD 100 by OEKO-TEX®. In addition, Exped is beginning to work with the Higg Index, which helps them make appropriate choices in regard to maintaining a low environmental footprint when choosing materials. For a continuous process of improvement, the use of the Higg Index is of great importance.

less

Field Testing

In order to guarantee that the products last a long time and correspond to the desired end use, they are tested extensively, often over two to three years, with a large group of professionals and consumers. There is also an internal lending station for all employees to test the products.

less

Emission Management

Production is located in three locations in Asia: Taiwan, Vietnam and China. Exped's fabrics are manufactured in bluesign® or STANDARD 100 by OEKO-TEX® certified operations in Taiwan, South Korea and China. The bluesign® or STANDARD 100 by OEKO-TEX® certified dyehouses are located in South Korea and Taiwan, where specific government regulations on water and emissions management are in place.

less

Environmental and Social Projects

Product Transport Strategy

The long product cycles typical of equipment brands (12-36 months or more until a product is redesigned) allows for the consistent transportation of products by ship from Asia to Europe and North America. When it comes to offsetting CO2, Exped focuses on small-scale distribution, as it has the most intensive CO2 impact per single product. All CO2 emissions of product transport in Exped's home market, Europe (DACHFI), is offset by DHL GoGreen CO2, the same is true for are courier companies (UPS, etc.).

less

Packaging

Exped is very proud to use plastic-free packaging. Thanks to sophisticated plug-in systems designed by packaging experts, it is even possible to pack without using glue for the most part. For some products, Exped has reusable storage bags that are – in the widest sense – part of the product. These are often made from material cuttings that would otherwise be waste. In order to protect the products and the packaging from moisture on long sea journeys, the goods are stored in a large plastic bag in the transport box. From 2020 all POS cardboard boxes will be FSC certified.

less

Events and Fairs

Exped's event booth has been around for 20 years, but has renewed the booth in 2019 to have more flexibility and clarity.

Sales meetings are handled in a reduced manner. Most staff training is now done via video.

All these aspects play into Exped's clear strategy to reduce emissions from employee travel. Employees prefer to travel by train, while intercontinental travel involves flying in economy class. Employee travel is completely compensated for, with myclimate.

Exped focuses on pragmatic and minimalistic advertising production. Product photos generally come from the numerous field tests, which are carried out by mountain guide schools for example.

The workbook is online and only a very limited number of printed workbooks is available. They are FSC certified and carbon neutral. Only a tent flyer is still printed.

Furthermore, Exped lends cardboard displays to their dealers.

less

Repair

Repair is always a top priority at Exped and everything that can be repaired is repaired, even if it's more expensive than replacing it. Repairs and part replacements are handled very accommodatingly. Exped has three of its own repair shops, one in Switzerland, one in Germany – for the EU, and one in the USA. The information can be found on Exped's website and also at the dealer. Spare parts are mostly free for customers, even if they are replacing lost items.

Exped has a large stock of material that is constantly being supplemented with old, disassembled parts. Exped has a repair database which is referenced by designers to improve future product development. Customers can also send their sleeping bags to be refilled. As a result of diligent product development, Exped has relatively few returns. Close cooperation with the dealers is very important as they are trained and especially supported in the matter of repairs.

less

End Of Life

Since its establishment, Exped has been working with a 'closed system' approach to down. The down is taken from old products and cleaned with biodegradable detergent by an RDS certified down supplier and used as a blend with virgin down for new Exped products.

Old products are either sold again, repaired, or disposed of properly. Sometimes, Exped receives requests from study groups or other projects for recycled materials, in which case materials are the recycled down is gladly provided.

An attempt is made to preserve the materials as long as possible, for example, as part of a repair product. For most products, which are made of various materials, recycling is not yet possible. Exped is actively researching possibilities, but unfortunately, there are generally few solutions in the hardware industry today.

less
Life Cycle Assessment

Reporting

No reporting according to GRI standard.

Definition and Share of environmentally friendlier products

Only meaningful products with long-lasting and multipurpose use are produced. Additionally, the product must be repairable.

Definition and share of socially more responsible products

First and foremost, the product production should not harm anyone and enable jobs that which ensure a good quality of life. The products shall enable the user to enjoy nature.

Innovation

6 out of 20 employees are directly responsible for product innovation and design. Innovation has always been an integral part of the Exped brand. Numerous, groundbreaking product developments come from Exped and have been used as a template for other companies' products. Read more at "Our History" on the Exped Website.

less

Progress

When we ask about progress, we ask the brands specifically about topics on which they would like to work on during the next year.

Expansion of bluesign® and STANDARD 100 by OEKO-TEX® certified materials: greater than 97% of the main materials used should be certified in 2020.
Complete conversion to FSC certified product packaging and hangtags (until 2020)
2020: Create a clear, publicly visible brand statement regarding sustainability with measures and timetables, including sensitization of all Exped employees in Germany and abroad.

less

Multistakeholder Initiatives

Exped participates in the following industry initiatives: EOCA, ​​RDS, R-Value standard for sleeping pads. HIGG Index (is planned / in process)

Stakeholder dialogue

Exped aims to be more proactive in communicating with potential stakeholders such as customers, NGOs, etc. So far, only targeted requests for transparency have been processed.

Common Wealth

"We think that people who experience nature with our products, appreciate nature and want to protect it. By using our equipment, we enable carefree out-door experiences in both simple and demanding weather conditions."

less
Traceability

Exped maintains long-standing partnerships with manufacturers and guides them through the ups and downs of production cycles. Exped also nominates all main materials in order to ensure complete traceability.

Exped unterhält langjährige Partnerschaften zu den Herstellungspartnern und begleitet diese durch die allfälligen Hochs und Tiefs der Produktionszyklen. Exped nominiert alle Hauptmaterialien, die Nachvollziehbarkeit ist dadurch zu 100% gegeben.

less

Design

For a Drybag, the Fold Drybag UL is super lightweight, a direct result of the choice of fabric. It can be closed by a horizontal stiffening strip and buckles attached to the sides. The stiffening strip is sewn in to prevent repetitive friction, which increases durability.

Because of the range of sizes and the small individual parts of the Fold Drybag UL, there is some cutting waste, leading to a small amount of leftover fabric at the corners. The larger pieces are optimised, overall fabric usage being 97%. Fabric leftovers are collected and recycled by local micro businesses for a small fee.

Für ein Drybag ist der Fold Drybag UL super leicht, was sich aus der Wahl des Materials ergibt. Verschlossen wird der Drybag durch einen quer laufenden Versteifungsstreifen und seitlich angebrachten Schnallen. Der Versteifungsstreifen ist eingenäht um nicht zu scheuern was somit für eine längere Lebensdauer sorgt.

Durch die verschiedenen Größen und die Kleinteiligkeit des Fold Drybag UL, gibt es einen gewissen Verschnitt, woraus kleine Abfälle and den Ecken resultieren. Die großen Stücke sind optimiert, die Ausnutzung ist bei 97%. Die Stoffabfälle werden von ansässigen Kleinstunternehmen gegen einen geringen Betrag abgeholt und weiterverarbeitet.

less

Material

The Fold Drybag is made of a very finely woven (15 D) polyamide ripstop. It features PU coating on the inside and has additional PFC-free coating for waterproofing on the outside. No recycled fabrics are used since they are not available in the required fineness of cloth yet.

Das Material für den Fold Drybag besteht aus einem sehr feinen (15 D) Polyamid Ripstop. Der Drybag ist auf der Innenseite PU beschichtet und hat eine zusätzliche PFC freie Silikonausrüstung zur Wasserabweisung auf der Außenseite. Es werden keine recycelten Stoffe eingesetzt, weil solche bisher in dieser Feinheit nicht zur Verfügung stehen.

less

Environmental and Social Management in the Supply Chain

On every trip to Asia Exped attempts to visit a new supplier to become ever more familiar with second tier suppliers. Exped has been working with its Chinese manufacturer for 20 years, Exped's Code of Conduct, which is based on OEKO-TEX® STeP, is fully implemented and the manufacturer submits its production data to the HIGG Index. The fabric and components also originate from China.

Bei jedem Besuch in Asien versucht Exped einen weiteren Zutaten Lieferanten zu besuchen, um sich ein immer vollständigeres Bild vom zweiten Tier (Zulieferer) machen zu können. Schon seit 20 Jahren arbeitet Exped mit dem Hersteller in China zusammen, Exped's Code of Conduct, der auf OEKO-TEX® STeP basiert ist vollständig integriert und der Hersteller stellt seine Produktionsdaten dem Higg Index zur Verfügung. Der Stoff und die Zutaten kommen ebenfalls auch China.

less

Certification, Standards and Guidelines

The fabric for the Fold Drybag is Standard 100 by OEKO-TEX® certified, the buckles are bluesign® APPROVED. Exped has compiled an extensive list of Standard 100 by OEKO-TEX® certified suppliers. More than 50% of the companies in the entire Exped product portfolio are certified. Dying and coating of this product are Standard 100 by OEKO-TEX® certified, with only a few components missing certification; those components are bluesign® approved. Due to the fact that OEKO-TEX® and BLUESIGN do not have a joint RSL (Restricted Substance List), they do not acknowledge each other yet, which stops this product from becoming fully OEKO-TEX® certified.

For a long time Exped has attempted to become a member of the Fair Wear Foundation, which offers Europe's most highly regarded auditing system, in order to address social issues. Unfortunately those attempts failed due to the fact that Exped mainly produces in Taiwan, where the Fair Wear Foundation is not active. Since in principle brands become members of Fair Wear Foundation rather than factories, Exped is not eligible for membership as a special case. This is despite the fact that the partner factory in Taiwan is regularly audited by other FWF members and meets all requirements. The FWF unfortunately does not have the capacity to treat Exped appropriately as a special case.

The manufacturer of the Fold Drybags in China is regularly audited by other members of the Fair Wear Foundation. Exped does not carry out audits itself, but has insight in the audit results of other big brands.

Der Stoff für den Fold Drybag ist Standard 100 by OEKOTEX zertifiziert und die Schnallen bluesign® APPROVED. Exped hat eine umfassende Liste aller Zulieferer angelegt, die schon eine Standard 100 by OEKO-TEX® Zertifizierung aufweisen. Auf das gesamte Exped Produktportfolio gesehen liegt die Anzahl der zertifizierten Betriebe bei über 50%. Bei diesem Produkt sind Färbung und Beschichtung Standart 100 by OEKO-TEX zertifiziert, und es fehlen nur wenige Teile, die allerdings bluesign® APPROVED sind. Da OEKO-TEX® und BLUESIGN keine gemeinsame RSL (Restricted Substance List) haben, erkennen sie sich bisher auch nicht gegenseitig an. Was verhindert, dass dieses Produkt vollständig OEKO-TEX® zertifiziert sein kann.

Um soziale Belange zu adressieren, hat Exped lange versucht Mitglied bei der Fair Wear Foundation zu werden, die das in Europa anerkannteste Auditierungssystem bereitstellen. Doch leider scheitert die Mitgliedschaft daran, dass Exped das größte Volumen ihrer Produkte in Taiwan produziert, wo die Fair Wear Foundation nicht aktiv ist. Da grundsätzlich nicht die Fabriken sondern die Brands Mitglied der Fair Wear Foundation werden, kommt Exped als Sonderfall für eine Mitgliedschaft nicht in Frage. Dies, obschon die Partnerfabrik in Taiwan regelmäßig von anderen FWF-Mitgliedern auditiert wird und alle Anforderungen erfüllt. Die FWF hat leider keine Kapazität, Exped als Sonderfall angemessen zu behandeln.

Auch der Konfektionär des Fold Drybags in China wird durch andere Mitglieder regelmäßig von der Fair Wear Foundation auditiert. Exped nimmt selber keine eigenen Audits vor, haben aber Einblicke in die Audit Ergebnisse anderer großer Marken.

less

Critical Chemical Management (PFCs)

The Fold Drybag is PFC-free.

Der Fold Drybag ist PFC frei.

Animal Welfare

This product contains no animal derived components.

Dieses Produkt enthält keine tierischen Bestandteile.

Product Transportation

The products are shipped to different countries directly from the factory in order to minimise transport distances. Transportation is by ship and truck. In Europe the products are distributed to the retailers via DHL Green, thus compensating for C02.

Die Produkte werden direkt vom Hersteller in die verschiedenen Länder transportiert um die Transportwege so kurz wie möglich zu halten. Transportiert wird per Schiff und LKW. Vom Distributionszentrum zum Händler werden die Produkte in Europa per DHL Green verschickt und somit C02 kompensiert.

less

Product Packaging

The Fold Drybag UL is sold in a cardboard sleeve made of FSC certified paper.

Der Fold Drybag UL wird in einer Kartonbanderole aus FSC zertifiziertem Papier verkauft.

Warranty

All Exped products carry a five year warranty. Exped is very accommodating with free repairs.  It is easy to fix the Drybag. All components can be replaced individually.

Exped gibt fünf Jahre Garantie. Kostenfreie Reparaturen werden sehr kulant gehandhabt. Der Drybag ist leicht zu reparieren. Alles kann einzeln ersetzt werden.

less

Maintenance and Care

See care label for maintenance. Using a little water to wipe off dirt and dry storage is sufficient in most cases.

Siehe Care Label zur Pflege, feucht abwischen und trocken lagern reicht in den meisten Fällen aus.

less

End of Life

This type of combination of materials and coating cannot be recycled yet and is disposed of as household waste.

Diese Art von Materialkombination mit Beschichtungen kann bisher nicht recycelt werden und wird mit dem Abfall entsorgt.

less

Founded in Zürich, Switzerland in 1983 by Andreas and Heidi Brun, who still own the company today.
Exped is a specialist for outdoor equipment (hard goods), sleeping mats, tents, rucksacks, sleeping bags, hammocks, backpacks, accessories and it employs 20 people.