GreenroomVoice is an independent third party organization for communication on sustainability practice. Our goal is to foster clear, meaningful and trustworthy communication about CSR brand activities and their products.
We draw the most inspiration from the outdoor community, and that is where we are the most active.
Communication is a room with many doors. Once you open one, you will find that there are many more…
GreenroomVoice wants to be the place where communication is possible. We want to open the room to inform, shed light, share insight, give the overview on a complex part of our civilian life, which is the responsibility about what we buy and sell, and answer questions.
Communication leads to conversation, conversation leads to understanding, understanding leads to movement, movement leads to action and action is what changes our world.
The outdoor and board sport industry share a challenge. Retailers, media and consumers ask for more and better product and brand sustainability information. With the help of the GRV Transparency Tool, brands can communicate the ecological and social performance and its products in a transparent and easy to understand way. Jet with enough depths of information to make a statement, compare and identify the motivation and strong points of the brand's management towards sustainability practice, product design and its vision for the end of use of the product.
Communication on sustainability practice is a rapidly changing landscape. The EU is preparing impactful laws on what and how to communicate about environmental and social impact on products and on brand level.
In the meantime individual European countries have defined guidelines and restrictions on these matters of which some are already in effect. The common challenge is to empower the consumer to make conscious and informed buying decisions to drive change. The proposition and the implementation on the other hand vary from country to country in content and timeline.
GreenroomVoice will always hold the perspective of the an average, reasonably well-informed, careful and knowledgeable consumer. This means that we will keep a close eye on all developments in 2022 and beyond on legislative frameworks and guidelines.
The GRV Transparency Tool is a focal lens with which we ask key questions to brands and suppliers. The outcome is a holistic overview on the actual day to day business practice in the fields of environmental and social responsibility.
We are a team of experts with backgrounds in sustainability, science, responsible management, textile engineering, communication and journalism. Together, we form an independent third party organization, working for both the brands and the world around them.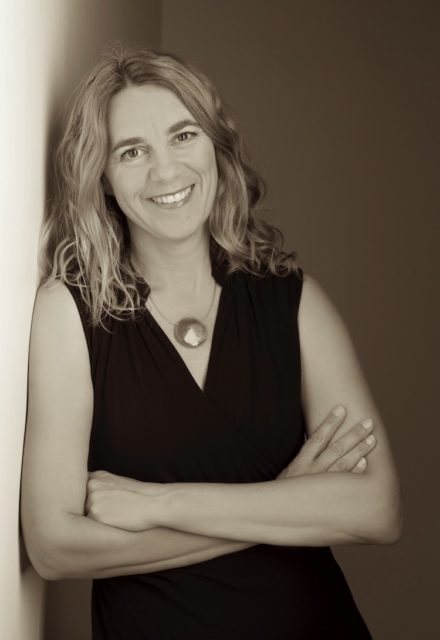 Anna Rodewald
Co-Founder, Chemical Engineer and Systemic Designer
Freelance consultant, Anna Rodewald holds a Diploma as Chemical Engineer and a M.A. in Responsible Management. With more than 20 years of experience within the global Textile and Sporting Goods Industry she started her own business in 2013 as a freelance consultant, coach, speaker and lecturer in sustainable development, quality, innovation, change management and systemic design. Anna loves alpine sports, being and working outdoors. Anna is writing the content and matrix of the GreenroomVoice Transparency Tool.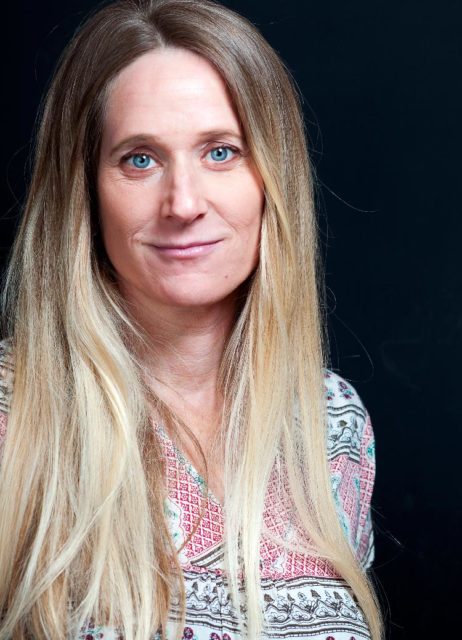 Cira Riedel
Co-Founder, Entrepreneur and Content Creator
Cira holds a diploma in Filmmaking and an M.A. in interactive Multimedia. She has been working as a board-sports journalist since the early 90's. She Co-founded GreenroomVoice in 2012 to foster transparent communication on sustainably topics in the board-sports industry. This quickly developed into the outdoor industry, which is known for its critical consumer view on those topics. GreenroomVoice was born from the need for trustworthy and meaningful information on ecological and social impact.
Her main occupation the maintenance and building of brand partner relationships, press partners as well as retailers and trade-shows.
Cira enjoys surfing, snowboarding, horse riding and trekking and feels passionate about nature and its preservation.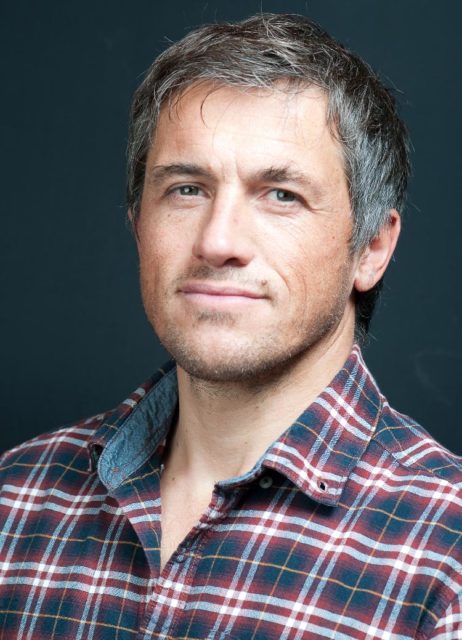 Stéphane Robin
Co-founder & Online Content Editor
Former editor in chief of Surftime magazine, Stéphane studied philosophy and communication in France before getting involved in journalism. Surfer and passionate waterman, Stéphane is the author of numerous stories and articles published in a wide array of travel and surf-magazines.
Co-founder of GreenroomVoice, he developed the online platform through the years to get the sustainable message to a broader audience. Stephane expertise's as a journalist and copy writer helps to get the create specific editorial content with the perfect balance of storytelling and technical informations. Stéphane is the photographer of the team, providing images to communicate about product testing, events and travel. He is also a blogger and a board sports enthusiast.
GreenroomVoice was created in 2012 by Cira Riedel and Stéphane Robin: two journalists engaged in sustainability. Anna Rodewald joined the company in 2013 as an expert in textile engineering and sustainability.
GreenroomVoice is working with extended team of professionals in the field of sustainability management, material development, production and science: ETH Zürich and the MonViso Institute.
GreenroomVoice is a platform for communicating sustainability of brands and their products.
All partners go through the process of the GRV Transparency Tool.
The GRV Transparency Tool is a questionnaire, which is scientifically supported by the MonViso Institute and updated once a year. It allows transparency to a high degree towards the consumer/retailer/ press and enhances the communication of content, which shows environmental and social responsibility.
The GRV website is dedicated to reference evaluated brands and their products.
GRV is also present at the most relevant trade shows to showcase the achievements of the industry: ISPO & OutDoor by ISPO Sustainability Hub Munich.
By creating educative material
GRV further offers customised PR support, as an add- on service for transparent and credible communication to brands.
We also offer to check a brands sustainability communication to avoid misleading wording or to help with technical subjects and how to say complex things in a few words, which are easy to understand.
GreenroomVoice is part of the Mycelium Partners: The independent network of entrepreneurs who work as interdisciplinary experts for sustainable and creative business solutions within the European sports and textile industry.
2010- 7sky green room by 7sky Magazine mainly Boardsports in Hall A1- Initiators Cira Riedel (today GreenroomVoice) and Corinne Tâche-Berther (7sky magazine)
2011- ISPO INSPIRE by 7sky Magazine and Brands for Good
2012- ISPO INSPIRE by 7sky Magazine and Brands for Good
2013- ISPO INSPIRE by GreenroomVoice and Brands for Good
2014- ISPO INSPIRE by GreenroomVoice and Brands for Good
2015- ISPO INSPIRE by GreenroomVoice (Focus topic: Circularity) and Brands for Good ( Social initiatives)
2015- OutDoor (Friedrichshafen): GreenroomVoice-  Focus topic: RECONOMY /Circularity
2016- ISPO INSPIRE by GreenroomVoice (Focus topic: Circularity) and Brands for Good (Social initiatives)
2016- OutDoor (Friedrichshafen): GreenroomVoice –  Focus topic: RECONOMY /Circularity
2017- ISPO INSPIRE by GreenroomVoice (Focus topic: Down Standards and Alternatives) and Brands for Good (Social initiatives)
2017- OutDoor (Friedrichshafen): GreenroomVoice, (Focus topic: Down Standards and Alternatives)
2018- ISPO INSPIRE by GreenroomVoice (Focus topic: Wool) and Brands for Good ( Social initiatives)
2018- OutDoor (Friedrichshafen): GreenroomVoice, (Focus topic: Wool)
2019- SUSTAINABILITY HUB by ISPO –  GreenroomVoice (Focus topic : Biobased and Biodegradable) and Brands for Good (Social initiatives)
2019- OutDoor by ISPO – SUSTAINABILITY HUB – GreenroomVoice (Focus topic : Biobased and Biodegradable)
2020- SUSTAINABILITY HUB by ISPO – GreenroomVoice Focus (Topic: Biobased and Biodegradable) and Brands for Good (Social initiatives)
2020- OutDoor by ISPO– cancelled
2021- ISPO Online
2022- OutDoor by ISPO – SUSTAINABILITY HUB: GreenroomVoice Focus (Topic:Traceability/Transparency and Climate Action)
2022- SUSTAINABILITY HUB  by ISPO :  GreenroomVoice Focus (Topic:Traceability/Transparency and Climate Action)
2023- OutDoor by ISPO – SUSTAINABILITY HUB: GreenroomVoice  (Focus Topic: Circularity)