- "Germany's most sustainable outdoor brand" -
Achievments:

Responsible Down Standard

Responsible Down Standard
The Responsible Down Standard is an independent, voluntary global standard, which means that companies can choose to certify their products to the RDS, even if there is no legislation requiring them to do so. The RDS was developed over three years in close corporation with animal welfare organizations, industry experts, down suppliers, brands and retailers. The standard recognizes the best practices in animal welfare, and excludes those that violate the animal's well being; live-plucking and force-feeding are strictly prohibited. The RDS is the most widely used animal welfare standard for down and feathers in the outdoor industry and continues to grow in home and bedding products.

GRI-Global Reporting Initiative

GRI-Global Reporting Initiative
About GRI GRI is an international independent organization that helps businesses, governments and other organizations understand and communicate the impact of business on critical sustainability issues such as climate change, human rights, corruption and many others.

bluesign® System Partner

bluesign® System Partner
The bluesign® system - Managing Inputs. Responsible Actions. The bluesign® system reduces the environmental impact concerning the entire textile supply chain. With its holistic approach the Input Stream Management provides an efficient solution for chemical suppliers, textile and accessories manufacturer as well as fashion brands. Stating the principles and monitoring the implementation of the bluesign® system, bluesign technologies ag encourages the textile industry to increase their efforts in sustainable processes.

Bündnis für nachhaltige Textilien

Bündnis für nachhaltige Textilien
Das Bündnis für nachhaltige Textilien wurde am 16.10.2014 gegründet. Die Multi-Stakeholder Initiative, bestehend aus Vertreterinnen und Vertretern der Wirtschaft, Zivilgesellschaft, Standardorganisationen und Gewerkschaften, wird die Kraft und Expertise seiner Mitglieder bündeln, um soziale, ökologische und ökonomische Verbesserungen entlang der Textillieferkette zu erreichen. Dabei zielt das Textilbündnis darauf ab, gemeinsame Herausforderungen effektiver zu lösen, Synergien in gemeinsamen Projekten vor Ort zu nutzen, voneinander zu lernen und so Rahmenbedingungen in den Produktionsländern zu verbessern.

Green Shape

Green Shape
GRV Statement
VAUDE has a strong vision of corporate responsibility within the outdoor industry. It is defined with clear-cut guidelines and communicated internally and externally. VAUDE is a true pioneer when it comes to sustainable business practice and the brand works hard on many levels to achieve their grand ambition of being Europe's most sustainable outdoor brand.
From engaged upstream involvement in their supply chain right through to taking care of the downstream aspects: repair, rental, up-cycling and the end of life of a product, VAUDE is willing to take on any given challenge within the realms of sustainable practice and they have shown time and time again that much can be done to improve people, planet and business if the commitment is there.
They have made environmentally friendly and fair operating practices their core values and they pass on this rich knowledge base and experience in the VAUDE Academy.
We are dedicated to making y(our) world a better place. So we incorporate our economic goals in terms of CSR with social and environmental responsibility. We have our efforts and successes verified: by EMAS, FWF and since 2014 by a sustainability report, with the use of the GRI-G4 guidelines. VAUDE stands for respect in all its interaction with others and the nature around us. We have set our sight on becoming Europe's most sustainable outdoor brand, so that sportsmen and women of today, and those to come, can enjoy nature to the fullest. We are pioneers in this way, challenging conventions and pushing the limits of the possible. — Antje von Dewitz, Owner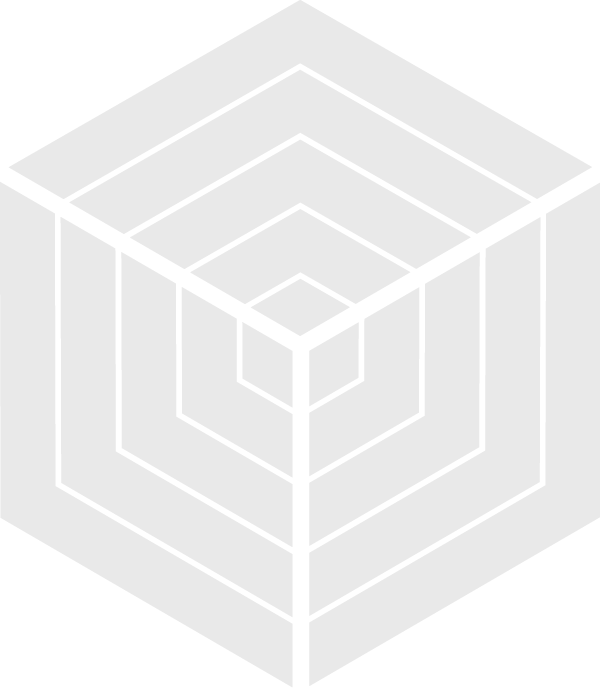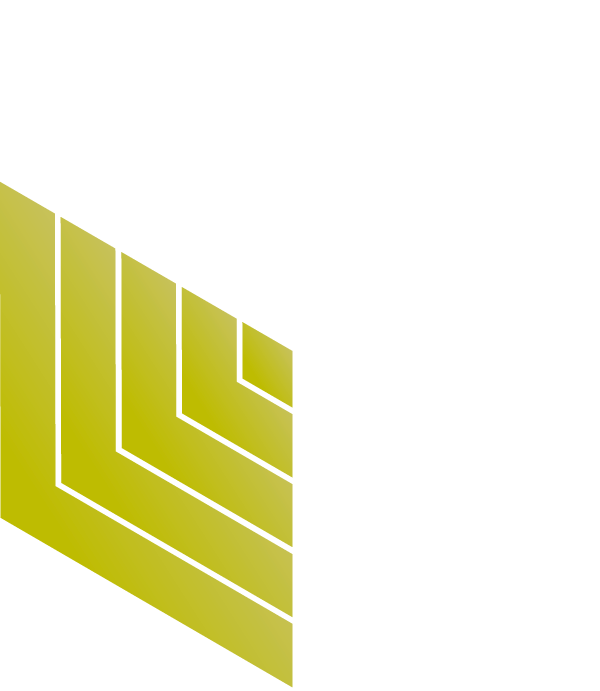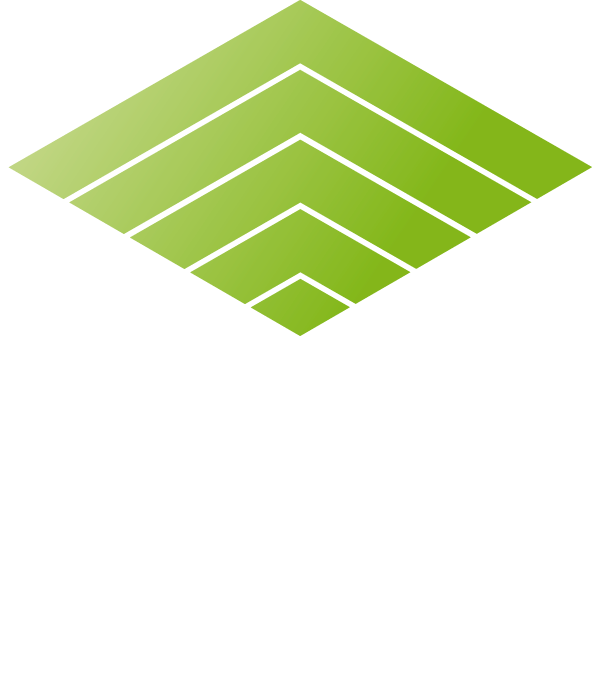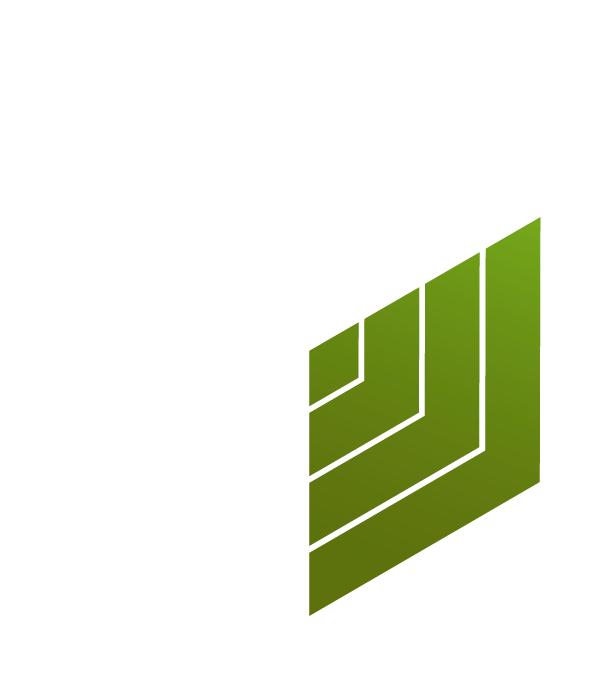 Certified by:

EMAS
The EU Eco-Management and Audit Scheme (EMAS) is a premium management instrument developed by the European Commission for companies and other organisations to evaluate, report, and improve their environmental performance. EMAS is open to every type of organisation eager to improve its environmental performance. It spans all economic and service sectors and is applicable worldwide.

GRI-Global Reporting Initiative
About GRI GRI is an international independent organization that helps businesses, governments and other organizations understand and communicate the impact of business on critical sustainability issues such as climate change, human rights, corruption and many others.

bluesign® System Partner
The bluesign® system - Managing Inputs. Responsible Actions. The bluesign® system reduces the environmental impact concerning the entire textile supply chain. With its holistic approach the Input Stream Management provides an efficient solution for chemical suppliers, textile and accessories manufacturer as well as fashion brands. Stating the principles and monitoring the implementation of the bluesign® system, bluesign technologies ag encourages the textile industry to increase their efforts in sustainable processes.

Fair Wear Foundation
There is no single solution for workplace injustice. There are many and at FWF we find that solutions work best when combined.

Most important Ethical Label in textile

Poor labour conditions can only be solved through multi-faceted solutions. The FWF approach brings together the key components needed for sustainable change. It means companies work step-by-step to improve conditions in their supply chains. It also means cooperation among a slew of stakeholders, and accountability among all of us. When fully executed, the FWF approach means results. FWF restricts its focus to those phases of production where sewing is the main manufacturing process. These are among the most labour-intensive phases of the production process. It is also the stage of production where many labour problems are found, and where effective remedies can positively impact the lives of millions of workers. FWF's focus means that its staff has advanced and specialised knowledge of industry practice and trends. Focus also enables FWF to concentrate on building strong working relationships with those local and international stakeholders who, themselves, specialise in garments and textiles – a keystone for sustainable change in the industry.
GRV Transparency Tool
Vaude
2020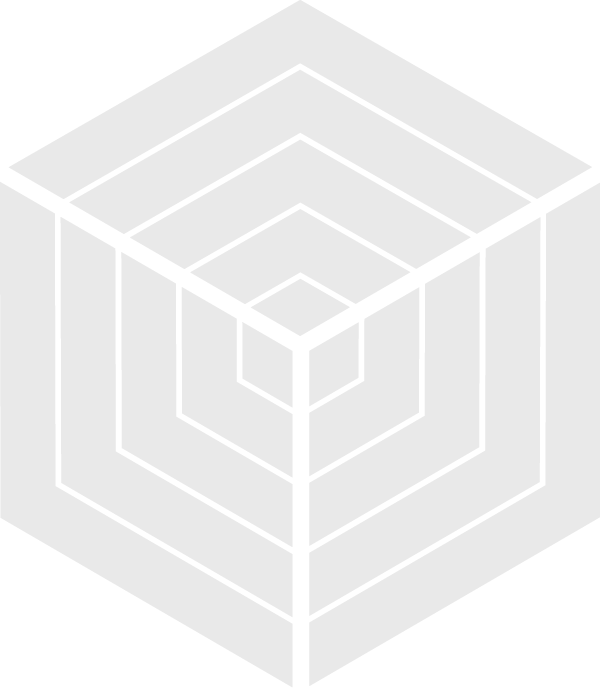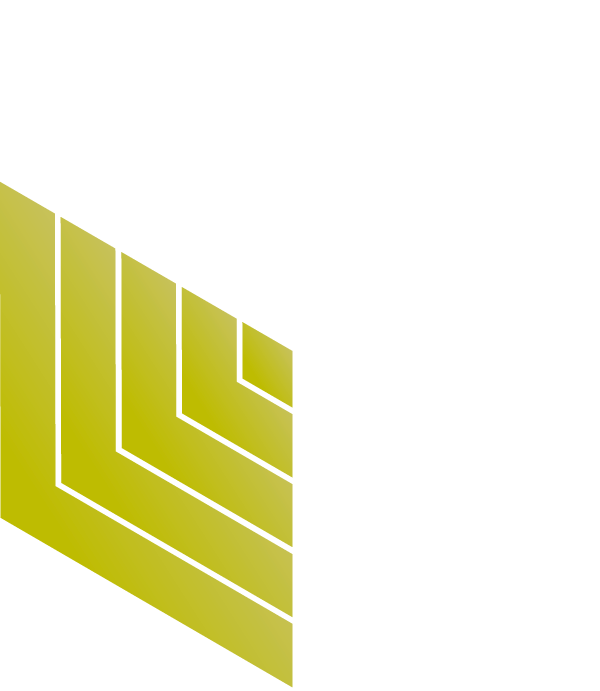 Management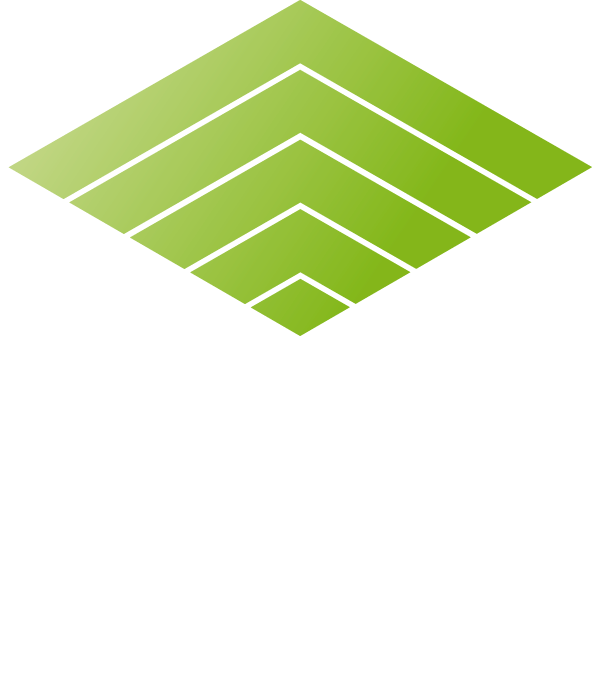 Commitment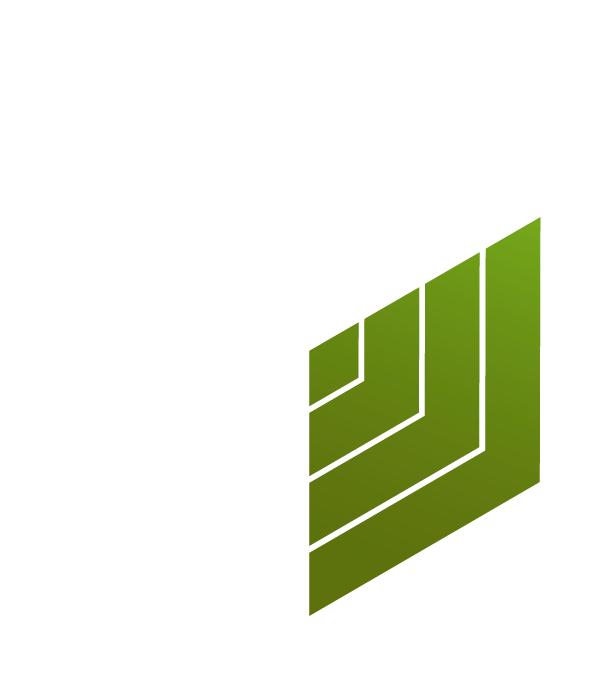 Products
Brand
Management
VAUDE has a strong vision of corporate responsibility within the outdoor industry inspired by visionary female leadership and the brand has been awarded many environmental certifications and prestigious awards.
A specialized team ensures that CSR is firmly anchored within the core values and activities of the entire company.
Sustainable management pays off in the long term and VAUDE is widely recognised as a role model and pioneer.
VAUDEs sustainability approach is based on the United Nation's guiding principles for sustainable development (SDGs).
5. VAUDE has made environmentally friendly and fair business practices its core values and passes on this knowledge base and experience in the VAUDE Academy.
Brand
Commitment
1. VAUDE has been awarded the title "Germany's most sustainable brand". Extensive reporting of corporate results in accordance with all relevant sustainability guidelines.
VAUDE's "Supply Chain Empowerment" program contributes to greater transparency and sustainability in the supply chain.
VAUDE has been a member of the Fair Wear Foundation since 2010 and has held the Leader Status since 2016.
VAUDE aims to be climate neutral by 2025 in all its business activities including production and logistics and has already achieved climate neutral status at their headquarters.
Products
VAUDE has defined the company's own "Green Shape Criteria" with clear guidelines for preferred material selection, These are regularly expanded to include innovations and the latest material findings.
2018, VAUDE has fulfilled the DETOX Commitment of Greenpeace. The whole collection is PFC free. 30% of the whole collection contains more than 50% recycled materials.
VAUDE is striving for global climate neutrality and aims to manufacture products predominantly from bio-based or recycled materials by 2025.
Reparability, longevity and easy care are central to VAUDE products as well as sustainable end-of-life solutions.
Brand Management

Brand Commitment

Products
Brand Management for us at GRV means looking at all the issues, which are directly controlled and integrated by the Brand's Management towards business and supply chain strategy as a whole. Five of five possible points indicates VAUDE's "best in class" status.
Brand Commitment for us at GRV means to look at the pro-active efforts towards sustainable development on all levels like the % of "sustainable product" lines within the whole portfolio, their investment in life cycle assessments and public reporting, as key indicators of the Brands engagement towards a responsible business.
On this level GRV is looking at product related information, like material content, supply chain and certification. Guarantee and end of use advice is also an important aspect. At the moment, GRV is looking at selected highlight product from different product lines, which show the special sustainable efforts of the brand.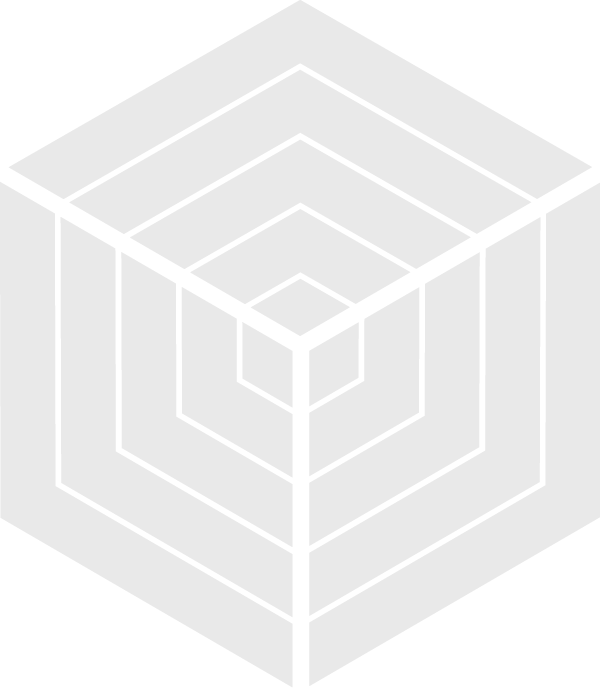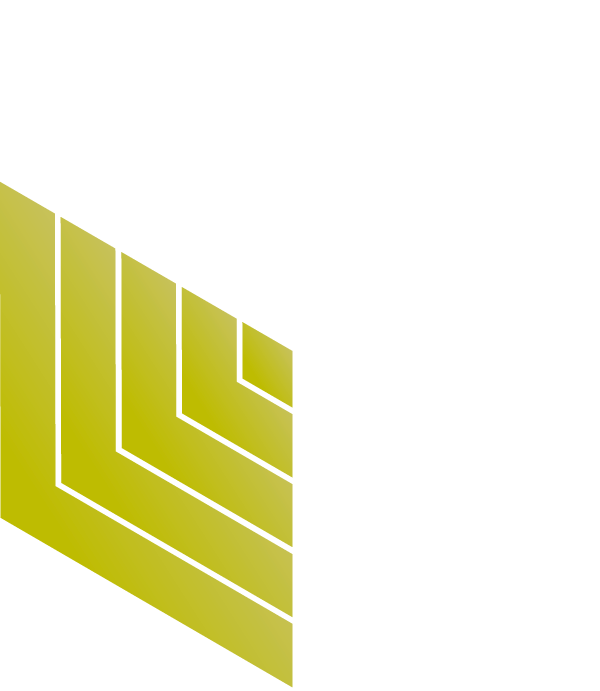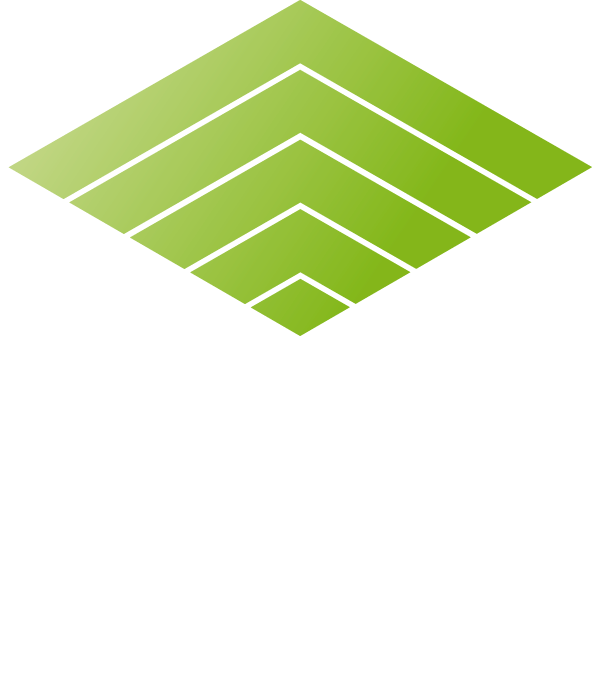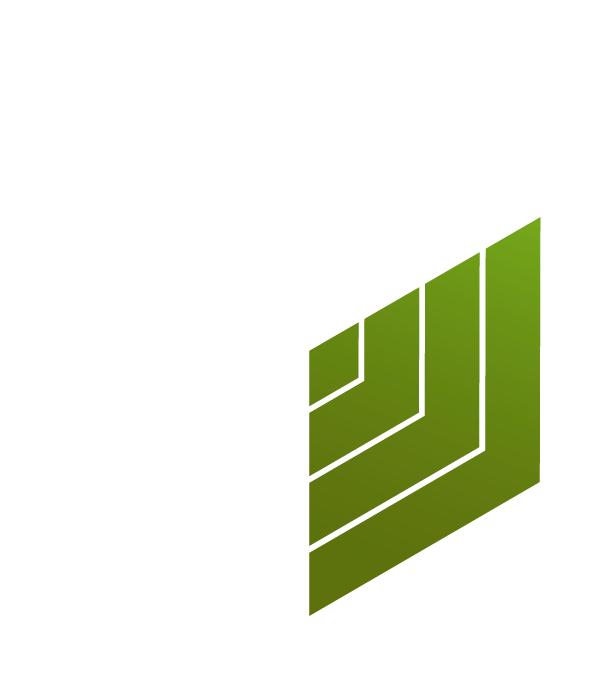 Integration of sustainability at a company wide level

VAUDE has a strong vision for corporate responsibility in the outdoor industry inspired by visionary female leadership. Their sustainability guidelines are communicated publicly on their website and structured within the extensive and internationally comparable and accountable GRI Sustainability Report framework. VAUDE's values are not geared purely towards maximizing profits: Sustainable management pays off in the long term and VAUDE is widely recognised as a role model and pioneer. The members of the VAUDE CSR Team come from a wide variety of company divisions. This ensures that CSR issues are firmly anchored in their core values and activities throughout the entire company. In addition, product managers personal annual goals are considered financially, when they are fulfilled (for example, how high are the Green Shape shares in the collections). These goals are always in line with corporate goals. VAUDE's sustainability approach is based on the United Nation's guiding principles for sustainable development. VAUDE has made environmentally friendly and fair business practices its core values and competence and has been working consistently for over a decade to transform the company holistically and systematically. They are also passing on this knowledge base and experience via the VAUDE Academy.

less

Certification, Standards and Guidelines

As a medium-sized family business with a strong female leadership, VAUDE has been awarded many environmental certifications and prestigious awards. VAUDE is a founding member of the German Alliance for Sustainable Textiles. Quality management is based on ISO 9001 but not certified. The environmental management is ISO 14001 and EMAS certified. VAUDE is a bluesign® SYSTEM PARTNER, the fabrics used are mostly bluesign® APPROVED and GOTS certified. The minimum standard at VAUDE is Standard 100 BY OEKO-TEX®. Material of animal origin is certified with the RDS (Responsible Down Standard) and since 2018 with the RWS (Responsible Wool Standard). But VAUDE steers away from using down strategically and substitutes it with PrimaLoft® Eco products or other insulations. VAUDE has been a member of the Fair Wear Foundation since 2010 and has held Leader Status since 2016. The Fair Wear Foundation audits social concerns in the supply chain. As one of the first German companies to do so, VAUDE received the new Grüner Knopf (Green Button) a state-regulated textile certification for the majority of their product range. The Green Button identifies textiles that were produced in accordance with 26 social and environmental criterion. The strict criteria of the company's own Green Shape label were recognized and provided an important foundation for obtaining the certification.

less

Emission Management

VAUDE has been climate-neutral at its headquarters since 2012. VAUDE's goal for the future is that all of their products worldwide will be made through climate neutral processes. With science-based targets VAUDE wants to make its contribution to limiting global warming to a maximum of 1.5 degrees in accordance with the goals of the Paris Climate Agreement. For this purpose, VAUDE joined the international initiative, Science Based Targets (SBTi). Based on the resource consumption measured by VAUDE, the non-profit organization myclimate calculates VAUDE's annual carbon footprint. Even the website is 100% CO2 neutral! The headquarters and production in Tettnang are supplied with electricity and heat from 100% renewable energy sources and the water for daily consumption is provided by a rain tank. Waste in Tettnang is recorded and minimized as part of the EMAS environmental management system. The remaining materials from the manufacturing are upcycled into accessories as part of a collaboration project with refugees. VAUDE offsets the CO2 emissions incurred at its Tettnang headquarters and manufacturing facility, as well as the travel of all employees, through a biomass cooker project in China with myclimate (Gold Standard). The calculation of their carbon footprint also includes all CO2e (e for equivalents) within upstream and downstream processes in the value chain in relation to the company headquarters in Tettnang. Upstream (production) processes and downstream (retail, consumer) activities mean that the calculation includes all aspects before and after the handling and development within the headquarters: material production, manufacturing of the product as well as transportation to retail and maintenance and care with the end consumer. At the manufacturer's level, VAUDE aims for Climate Neutrality through enabling the manufacturers by providing relevant knowledge and methodologies.

less

Environmental & Social Projects

In addition to the support of the DAV (Deutscher Alpen Verein) VAUDE is involved in a variety of social and environmental projects. The motivation for their exceptionally high level of commitment is to generate a positive impact with their own economic activities and to leave as small a negative footprint as possible. This is done through structural measures deep in the supply chain and pilot projects with strict adherence to best practice, in remote production facilities as well as at home in Tettnang. From ecological and social training in the supply chain to the integration of refugees in the production in Germany, along with the global micro-plastic subject and UpCycling projects with school classes in their own UpCycling workshop. VAUDE partners with suitable and competent partners for these projects, such as the ECOA, German Alliance for Sustainable Textiles, MyClimate, BMZ, Fair Wear Foundation, the Federal Ministry of Education and Research (BMBF) and many more. Complete overview.

less

Material Program

VAUDE uses the Higg Index as the basis for the permanent optimization of the ecological performance of all materials used and participates in pilot projects of the SAC. (Sustainable Apparel Coalition) The Higg MSI is the basis for the data VAUDE uses for their materials policy, which is in the process of cut being updated. Soon it will become even more interesting when, for the first time, the module will be used to measure the sustainability of individual products. A pilot phase has been underway in the last few years. As soon as all findings have been incorporated into the development of the Higg Index and it is online, VAUDE will also actively work with it in its product development department.

less

Testing

During the development phase all material and product tests are carried out at their in house testing lab in Tettnang, which includes a climate chamber for tests in cool conditions. During bulk production the quality is assured according to a statistical test plan with VAUDE's production partners and own Quality Teams in Asia. Chemical tests are carried out according to the MRSL (Manufacturing Restricted Substances List). As a supplier of the "Deutscher Alpenverein"  VAUDE receives feedback on innovations from the mountain guides. Furthermore VAUDE equips athletes for their field tests.

Get to know VAUDE's Athletes

less

Sourcing Philosophy

VAUDE has clear guidelines for material selection, defined in the Green Shape criteria, and is constantly expanding innovation and new insights. The "Manufacturing Restricted Substance List" (MRSL) is based on the specifications of the limits agreed in the framework of the Detox Commitment, which also contain the bluesign® criteria. VAUDE is working together in partnership with their suppliers to minimize ecological impact – whether it's on the implementation of Detox Commitment requirements or on measures related to Science Based Targets (SBT) for the desired climate neutrality in the supply chain. VAUDE is consistently moving towards greater sustainability by raising awareness, training and providing support for environmental management in the supply chain. They have already done a great deal of pioneering work in the industry.

Focusing on a higher level of environmental protection

As a founding member of the federal government's "Partnership for Sustainable Textiles" VAUDE is setting a good example: In collaboration with the Federal Ministry of Economic Cooperation and Development (BMZ) VAUDE launched the project "Environmental Stewardship in the Textile Supply Chain" in 2015. Within the framework of the Deutsche Entwicklungsgesellschaft DEG, which promotes the "develoPPP.de" program, VAUDE supports material suppliers in introducing sustainable systematic environmental protection and in continuing to improve the measures they already have in place.

less

Design Process

VAUDE expands the share of Green Shape products in its collection every year, while the Green Shape criteria are constantly being developed. The aim is to find a good balance between technical performance and the lowest possible ecological footprint. Green Shape covers the entire product lifecycle with its strict standards – from design and production to maintenance, repair and disposal. The Green Shape label identifies a product that has been designed for easy reparability, it is made from approved preferred materials, including the trims. It is equipped without hazardous substances (i.e. PFC free hydrophobic treatment) manufactured with fair labour conditions and easy to wash with low temperatures. Instructions for the end of use are also communicated to the consumer. To ensure that products are designed to be as easy to repair as possible from their very inception, VAUDE has recently introduced the Repair Index.

less

Event Management

The VAUDE trade fair booth has been in use for many years; the food at the trade fairs and in the in-house canteen is both organic and locally-sourced. All trips made are CO2 neutral. VAUDE attaches great importance to employees joining in car pools, or travelling by public transport or bike; the company has added two e-cars to its car pool.

less

Packaging and Labelling

VAUDE tries to reduce and avoid product packaging as much as possible. For the packaging which is unavoidable, there are clear guidelines for optimizing its ecological performance. VAUDE is part of the EOG initiative to eliminate single use plastics from warehouse to end-consumer.

less

Repair

To ensure that products are designed to be as easy to repair as possible from their very inception, VAUDE has recently introduced the Repair Index, which systematically embeds reparability in its product development operations. An exhaustive point system can be used to examine possible modifications in the areas of design, material selection and processing technologies in order to increase and optimize reparability. It includes issues such as replacement parts, the tools and resources needed for a repair and subsequently, how quickly and easily the repair can be made and by whom. In addition, VAUDE is cooperating with the online platform iFixit, which provides detailed repair instructions for VAUDE products. VAUDE's own repair workshop has long fixed minor and major damage, exchanged defective pieces and prolonged the life of products. There are a lot of replacement parts available at the VAUDE Webshop – consumers just need to enter "spare parts" into the search field (So far only in German language).

less

Rental

Customers can rent quality outdoor gear and travel bags at VAUDE Stores, at the VAUDE factory outlet at the company headquarters in Obereisenbach near Tettnang and online, which is an important piece of the puzzle towards a more circular economy.

less

End of Use

For products that are at the end of their lives, VAUDE cooperates with FAIRwertung. All customer submissions that cannot be repaired to a satisfactory level for the consumer will go into this well-managed process: the still-serviceable garments will be sent to charities or those in need or, in some cases, directly to relief projects on request. If this is not possible FAIRwertung will deliver the garments to a textile recycler, who will disassemble them into their individual materials and deliver them to the respective recycling streams. What needs to be destroyed is shredded and disposed of properly via incineration. VAUDE has opened an online sales platform on eBay for its customers to resell garments that they no longer need, thereby increasing the lifetime of their products. The rest of the materials from the production facility in Tettnang are also available on eBay for DIY lovers based on donation, with all proceeds transferred to the NGO "Safe the children".

less
Life Cycle Assessment & Natural Capital Accounting

VAUDE has repeatedly dealt with the topic of life-cycle analysis in individual cases. Since the currently available methods and approaches to life cycle analysis do not yet correspond to what VAUDE expects, they are waiting for the launch of further Higg tools from the SAC (Sustainable Apparel Coalition) and they will work them through their portfolio. In the course of this, the topic of Natural Capital Accounting becomes relevant.

less

Reporting

One of the most important aspects of VAUDE's environmental and social management is its complete coverage and transparency in reporting. Not only do they report on all relevant guidelines and standards (GRI, EMAS, German Sustainability Code, Economy of common good (ecogood.org) and Fair Wear Foundation), they also provide this background information on their website in a consumer-friendly and transparent manner.

less

Brand's Definition and Share of "Environmentally Friendlier" Products

The brand's definition of a product that creates a reduced negative impact is defined in the company's own Green Shape criteria. The overall share of "green shape" products is more than 80%., and 98% for apparel. Green Shape 2.0 has two stages: Each Green Shape product must be made of certified and/ or environmentally friendlier material, and at the same time, the manufacturer of the material must be environmentally and socially certified. Green Shape 2.0 excludes the use of particularly critical materials and technologies: PVC, fluorocarbons, chlorine and hypochlorite bleach, nanotechnology or solvent-based prints. Every Green Shape product must be easy to care for and clean and must not require any dry cleaning. VAUDE has been working on a comprehensive Hazardous Chemicals Management System for over a decade to ensure that VAUDE products do not contain hazardous-substances.

less

Brand's Definition and Share of "Socially Responsible" Products

VAUDE audits 100% of their manufacturing sites in countries with a risk of social violation according to the strict criteria of the Fair Wear Foundation, which earned them Leader Status in the last Brand Performance Check. All other sites are also either audited or checked for compliance with the Fair Wear Foundation.

less

Credibility

VAUDE is the first company in the outdoor industry to be a pioneer in the Economy for the Common Good (ECG) and publishes an audited public interest statement. VAUDE achieves a balance sheet total of 631 points on a scale of -2,850 to +1,000. Especially in the areas of "Ecological design of products" and "Reduction of ecological impacts", VAUDE's performance is regarded as exemplary. The positive influence of VAUDE on "increasing the social and ecological industry standard" in the entire outdoor industry is also highlighted. It was rated positively that VAUDE took the first steps in the ECG aspect "Social Design of Products", for example by cooperating with FairWertung for second hand use of used products.

less

Sustainable Innovation

VAUDE has a very high reputation for innovation at the material and process level and invests continuously in promising topics at all levels. Being aware of limited resources the long-term goal is to quit dependency on limited fossil resources and reduce the carbon footprint of all their products. The company is engaged in several EU-wide research projects on biobased and therefore thus renewable materials for the textile industry. For Summer 2021 it will present as a world's first trekking pants based on a biobased polyamid made from castor oil. Biobased plastics are relatively new in the sports industry, especially in textiles. With this innovative textile fiber made of biopolyamide, VAUDE is bringing a sustainable alternative with better performance properties to the market for the first time.

less

Muti-Stakeholder Initiatives

VAUDE is involved in a variety of multi-stakeholder initiatives. VAUDE shares its experience of sustainable business practices and inspires action with practical examples. Thanks to their deep commitment, they are identified by many as role models and are regularly rewarded for their engagement. VAUDE was one of the earliest first bluesign® SYSTEM PARTNER since 2001, has been one of the driving forces in the partnership for sustainable textiles which resulted in them gaining the Green Button as a governmental standard they are part of the EOG (European Outdoor Group) and have contributed to the development of the Higg Index pilot projects. Overview

less

Important Milestones

Important milestones for VAUDE on its way towards making the entire supply chain environmentally friendly, socially responsible and transparent:

In 2020 VAUDE is setting itself ambitious, science-based targets (= Science Based Targets / SBT) in order to manufacture all its products worldwide in a climate-neutral way. VAUDE would like to make its contribution to limiting global warming to a maximum of 1.5 degrees in accordance with the goals of the Paris Climate Agreement.

2019 The Grüner Knopf (Green Button), the first state certification for socially and ecologically produced textiles, is introduced. VAUDE is the only outdoor company to receive the Grüner Knopf for a large part of its product range. The strict criteria of the company's own label "Green Shape" was recognized.

2018   VAUDE launches its innovative, sustainable Green Shape Core Collection. About 90 % of the diverse textile materials used to make these products are biobased, recycled or purely natural materials.

2018   VAUDE creates an Upcycling Workshop. New products are made out of material remnants from the "VAUDE Manufaktur" by refugees who are permanent employees – a successful project for integration and sustainability.

2016 Around 80 percent of VAUDE's apparel collection bears the VAUDE Green Shape label, which guarantees that the products feature environmentally friendly manufacturing under fair working conditions.

2015 Launch of the "Environmental Stewardship in the Supply Chain" project

2015 Detox Commitment: VAUDE is committed to eliminating all the harmful substances from the supply chain and applying the strict Manufacturing Restricted Substance List (MRSL) for all production processes by 2020.

2015 VAUDE earns Leader Status at the Fair Wear Foundation (FWF).

2014 VAUDE is a founding member of the "Alliance for Sustainable Textiles".

2010 VAUDE begins eliminating its use of PFCs and organizing

RSL (Restricted Substance List) trainings for producers.

2010 VAUDE introduces the strict review system Green Shape featuring environmentally friendly products.

2010 VAUDE becomes a member of the Fair Wear Foundation (FWF).

2008 Certification of environmental management in accordance with EMAS and ISO 14001

2001 VAUDE works closely with the bluesign® SYSTEM.

1994 – 2001 Ecolog Recycling Network is established, as a fully circular system for textile recycling.

less
Intro

VAUDE is a long term partner of GRV. Since 2014 GRV looks at at least six products a year.

Summer 2020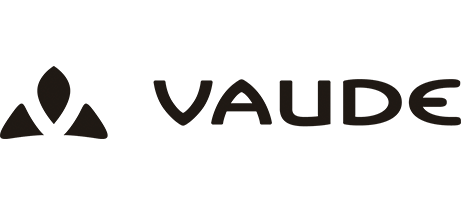 Vaude was founded 1974 by Albrecht von Dewitz in Tettnang/ Germany. The family owned business has 1600 employees and is best know for: Outdoor Apparel, Backpacks, Tents, Bike Wear and Sleeping Bags