In this fourth part of introducing our OutDoor Show exhibitors to you, BioRe®, Gore-Tex®, Re:Down and PrimaLoft® explain in a few words what their mission is all about.
TRACEABILITY TOOL FOR MORE TRANSPARENCY ALONG THE TEXTILE VALUE CHAIN
A sewn-in code serves to retrace all steps of production of bioRe®-certified textile, from farming through processing to finished pieces. The Traceability Tool at www.biore.ch features interviews, pictures and videos making consumers acquainted with the people who have produced their pieces of clothing. This is added value to suppliers, producers and brands.
The currency of the future spells trust and transparency. In 2013, Swiss-based Remei AG launched its Traceability Tool giving suppliers, producers and brands an opportunity to reinforce consumer trust and perception as a sustainable brand. It enables consumers to meet with the persons involved in the process of textile production while disclosing the manufacturing process by means of information on the raw material of organic cotton, the spinning mill, producers and the brand.
"For customers, a global value chain is usually something anonymous and impossible to grasp. This is what we want to change. The Traceability Tool provides insight not only in the complexity of textile production but also the efforts and know-how required, giving suppliers, producers and brands an opportunity to position themselves as responsible and transparent businesses," says Helmut Hälker, the CEO of Remei AG. Customers who use Remei AG's Traceability Tool include Gerry Weber, Mammut and Naturaline (Coop Switzerland).
Remei AG's Traceability Tool is based on a sewn-in traceability code generated at the producer's for each production run. Upon entering this code in a search field at the www.biore.ch landing-page of the Traceability Tool, a map of the world is displayed, depicting the five steps of production: Remei AG, bioRe® cotton, spinning mill, producer, and brand.
A click on one of these steps will take you to pictures and information on businesses and staff. Content is largely defined by the businesses. In addition to interviews and company profiles, pictures and videos make for an emotionally appealing presentation.
Use of such information is possible owing to Remei AG's complex control system that features full retraceability as an integral part of supplier management.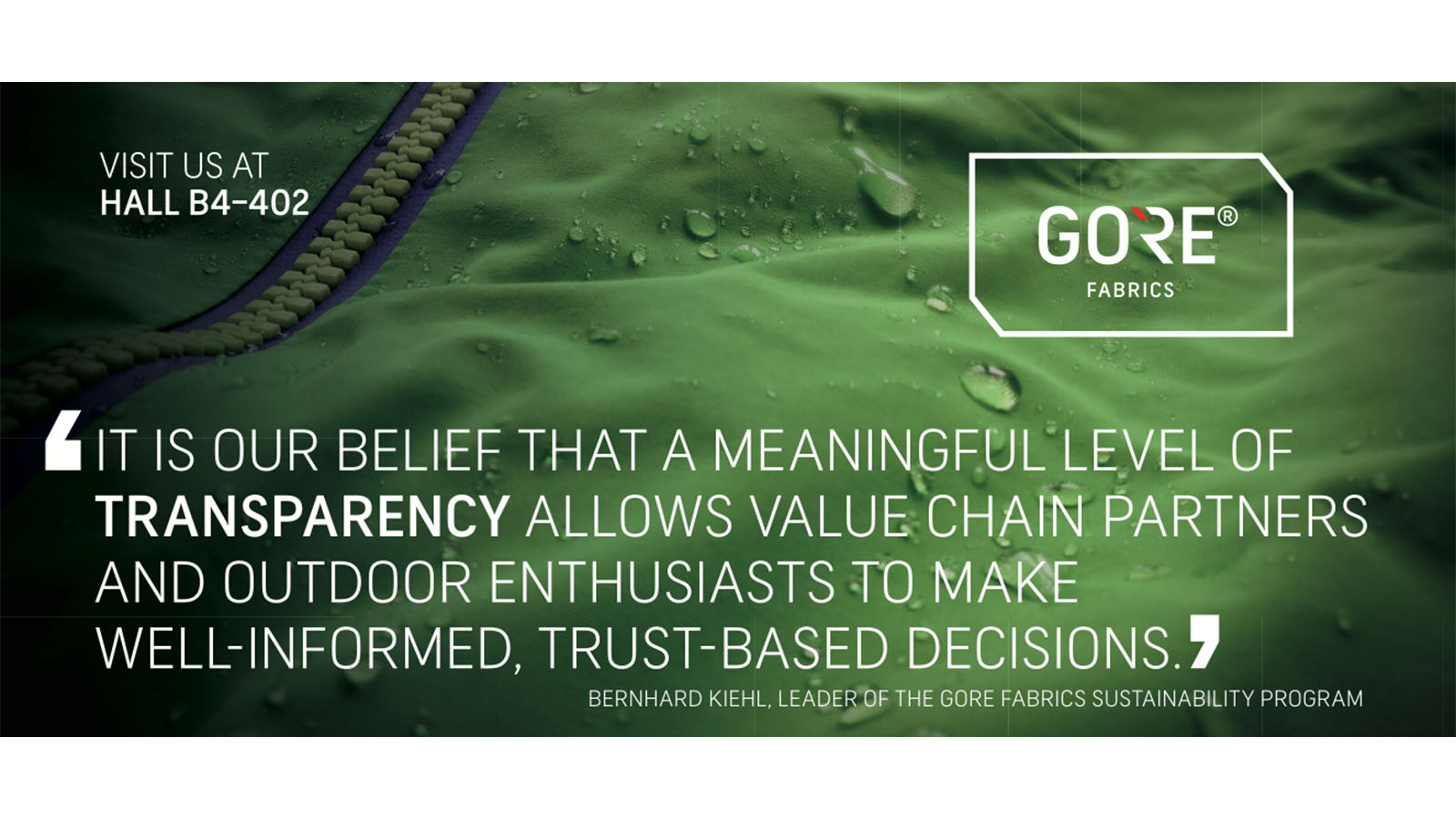 Gore Fabrics' approach to MANAGING supply chain transparency
"It is our belief that a meaningful level of transparency allows value chain partners and outdoor enthusiasts to make well-informed, trust-based decisions", says Bernhard Kiehl, Leader of the Gore Fabrics Sustainability Program.
Gore Fabrics is undertaking initiatives to provide for transparency for all the life cycle stages of its products, e.g. GORE-TEX® apparel.
A key element in this are industry-wide standards and expert level evaluation, which we strongly support. It takes independent experts and sophisticated tools to translate hundreds of data points provided by the companies involved in making a piece of apparel into meaningful and comprehensible information. This is what takes to allow for the consumer to make informed and environmentally sound choices.
In addition, transparency drives Gore Fabric's internal quest to continuously improve our own sustainability performance. Only what gets measured, gets managed.
In fact, it takes a lot of time and effort to make meaningful transparency become real. If transparency is meant to trigger impactful, sustainable decisions, it requires a holistic, time and cost intense, science-driven approach to data generation throughout complex, multifaceted supply chains. We are committed to pursue this path.
Eventually, how consumers care for a piece of apparel and how long they use it is likely to have a bigger environmental impact than the buying decision. This is why for Gore Fabrics transparency is a means of engaging with the consumer well beyond the one time purchasing decision."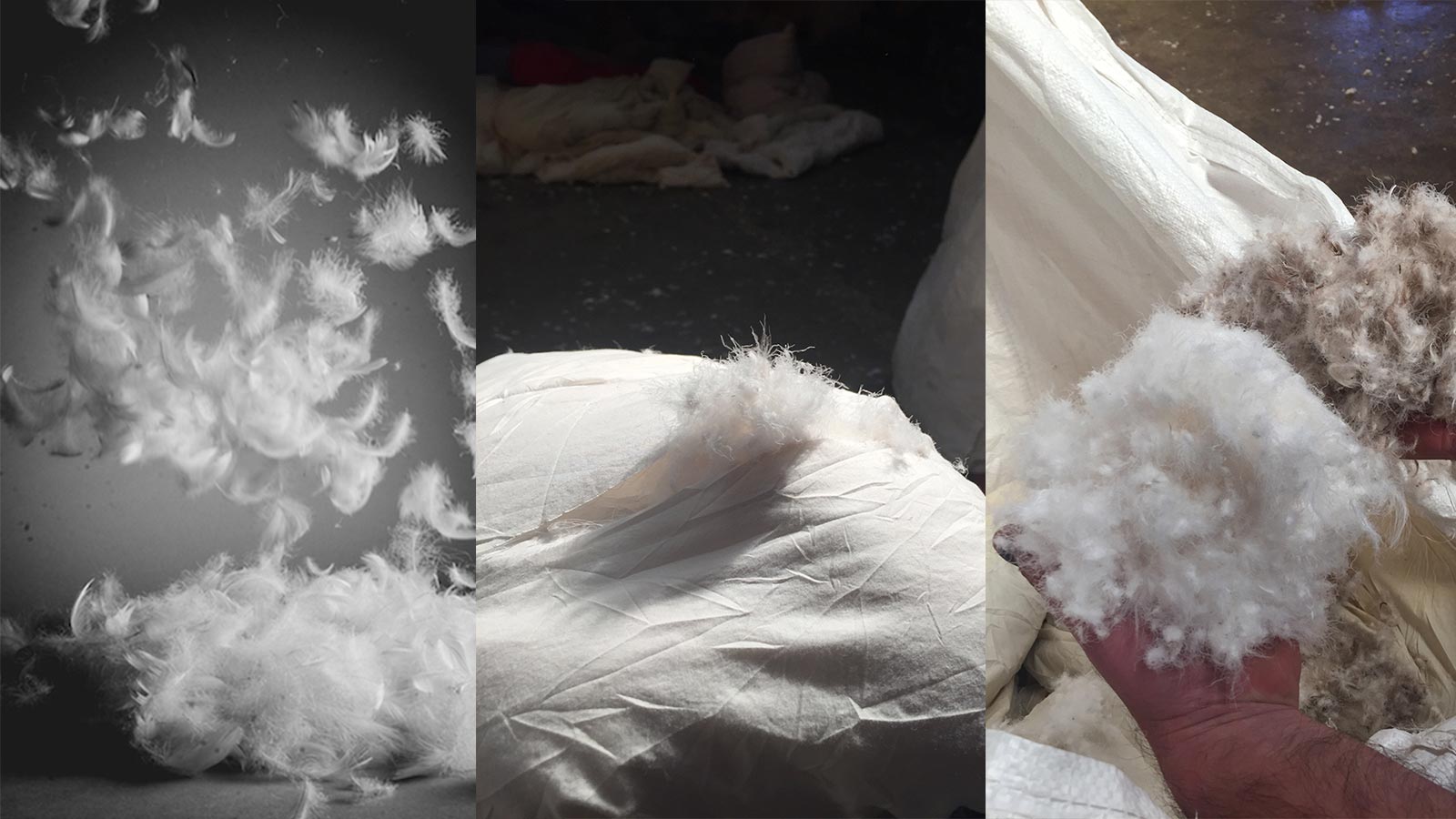 RE:DOWN
Founded in 2016 in USA, RE:DOWN offers innovative and sustainable solutions for down
insulation, based on up-cycling of post‐consumer goods.
Down is a fantastic natural product. It provides the best thermal protection / weight ratio. Super light, soft, packable, durable… down has tons of advantages. And when you see it flying in a sorting machine, you discover that it has a soul!
With RE:DOWN, we make the next step forward: instead of using new duck or goose
feathers and down, we upcycle old post‐consumer goods. There is no new animal input and we reprocess trash so that it can be re‐used.
RE:DOWN's target is zero waist. Up to 97% of the collected post consumer goods can be recycled. Small feathers are re-used as filling material for cushions and our own waist (broken feathers and down fibers) are recycled into organic fertiliser.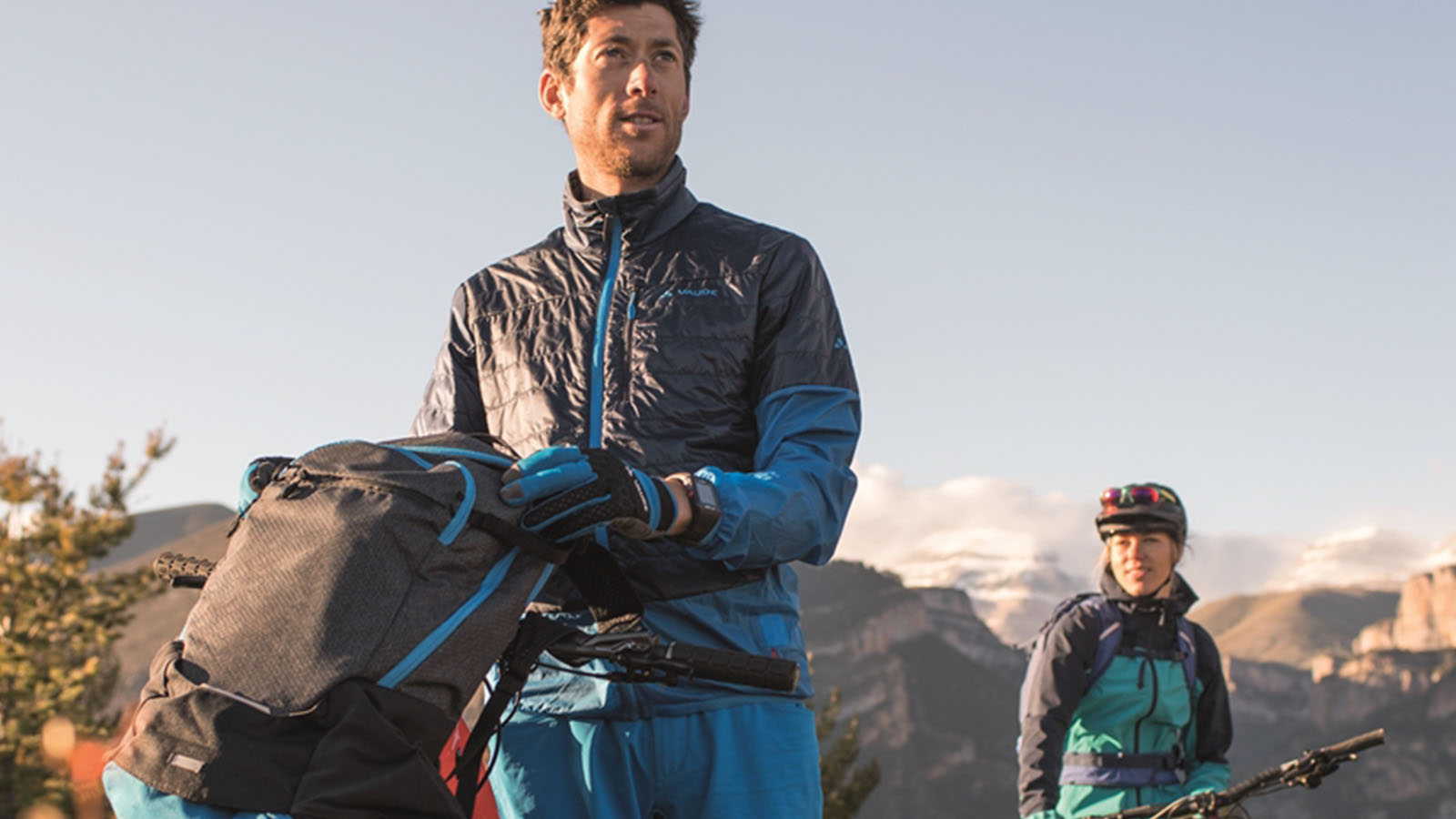 "PrimaLoft® as the world leader in providing innovative and high performing comfort solutions wants to value the strong partnership with the renowned outdoor brand VAUDE.
This puts the focus of the Greenroom Voice presence on the VAUDE Moab UL Hybrid Jacket with PrimaLoft® Silver Insulation Eco. The applied environmental friendly insulation of this coat contains 70% of recycled fibers made out of used plastic bottles. Please come by and find out more about PrimaLoft® Silver insulation Eco at booth A1.415"
VAUDE Moab UL Hybrid Jacket with PrimaLoft® Silver Insulation Eco
VAUDE's comfortable bike jacket with a truly small pack size and unbeatable weight, is filled with PrimaLoft® Silver Insulation Eco at the core and shoulders for a wonderfully warm microclimate. This environmental friendly insulation contains 70% recycled fibers from used plastic bottles and offers ultimate comfort and high performance for cozy protection under different kind of conditions."