The GRV Showcase at the OutDoor Show in Foyer East staged 16 partners. With a focus on wool, it was a follow up from the very successful ISPO showcase #woollove in January this year in Munich.
Brands
bleed organic clothing, Engel Sports, Nikwax, Páramo Directional Clothing, The North Face and VAUDE
Suppliers
American Wool,HD Wool, Lavalan, RE:Down and Südwolle Group
Organisations
EOG, myclimate and Textile Exchange,
Media Partners
NORR and Suston Magazine (Sustainable Outdoor News)
The interest in the GRV Guided Transparency Tour was especially high on Tuesday, where 25 people took part in the one-hour tour around all the posters to give a comprehensive overview of the showcase.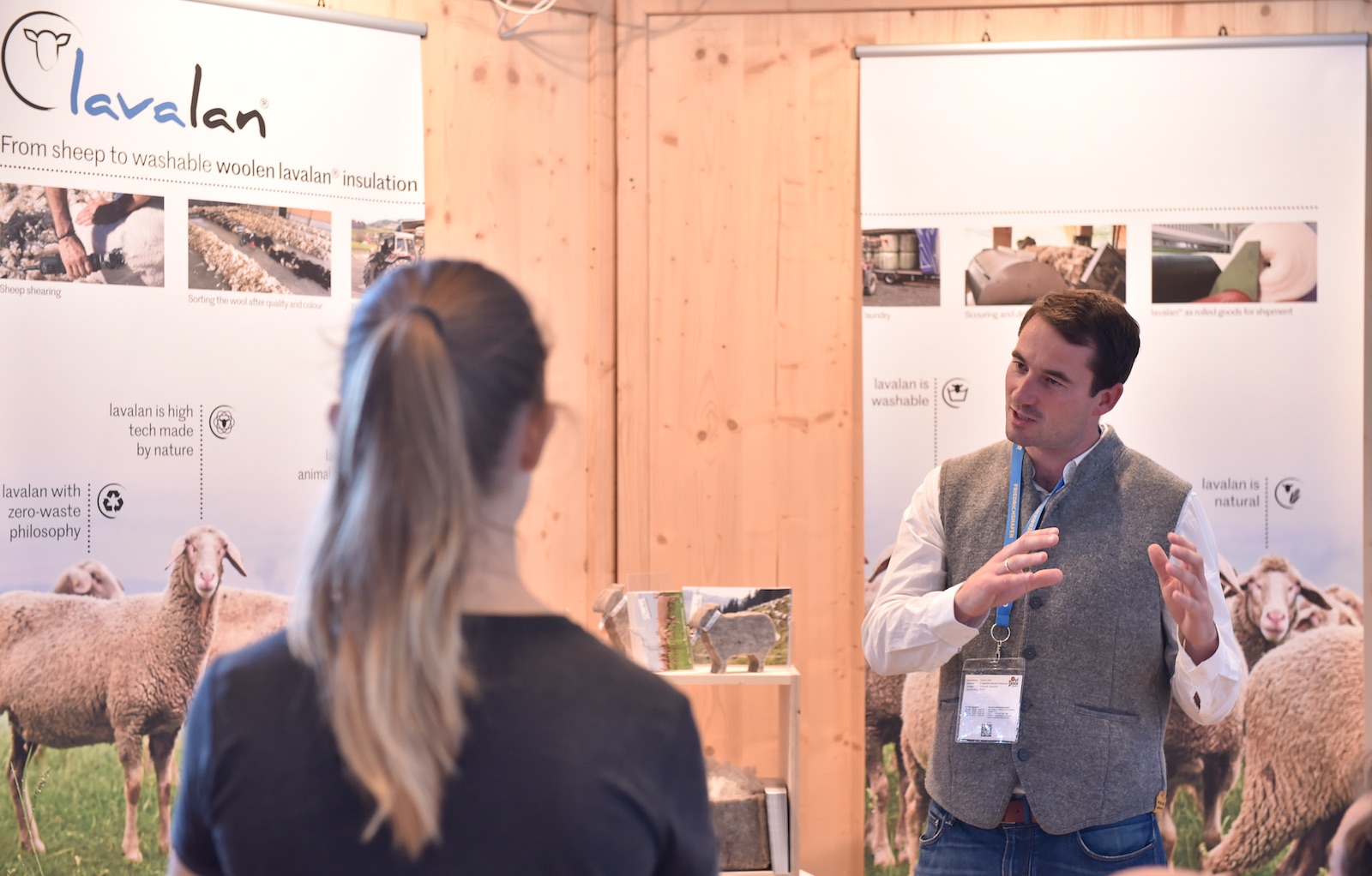 "Greenroomvoice is an excellent platform to showcase our own products, to exchange information with interesting people from the industry and to learn more about best practice examples. So it is definitely an important hub to widen our network and to learn more about sustainability within the sports and textile world.", says Peter Krommer from Lavalan, a supplier of wool originating from Europe for insulation purposes.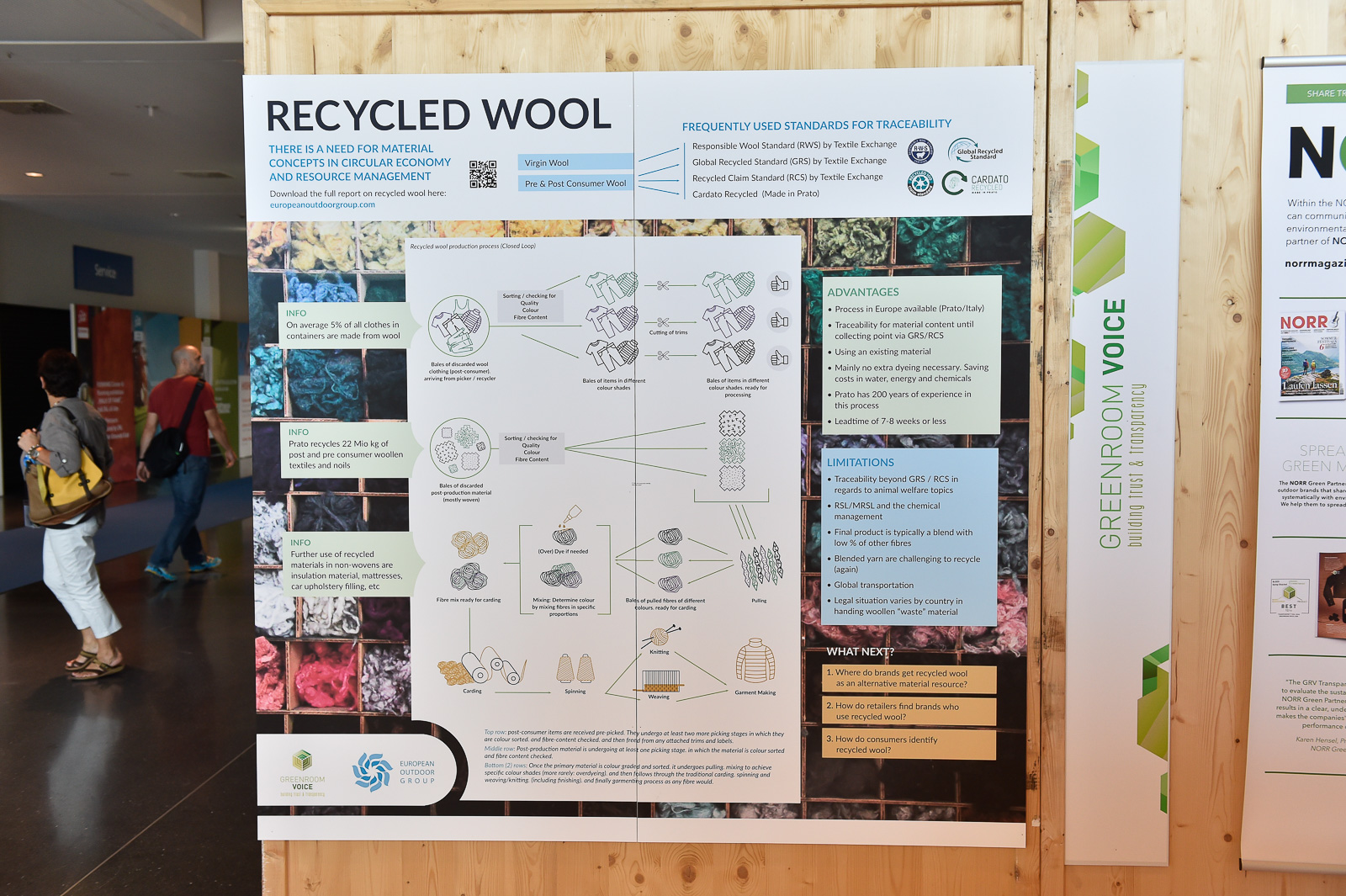 For the first time GRV collaborated with the EOG on a report about recycled wool, which originated from a trip to Prato in Italy last year to get a better understanding of the opportunities and challenges of recycled wool. This resulted in a poster on the subject, which was part of the showcase.
You can download the full report here.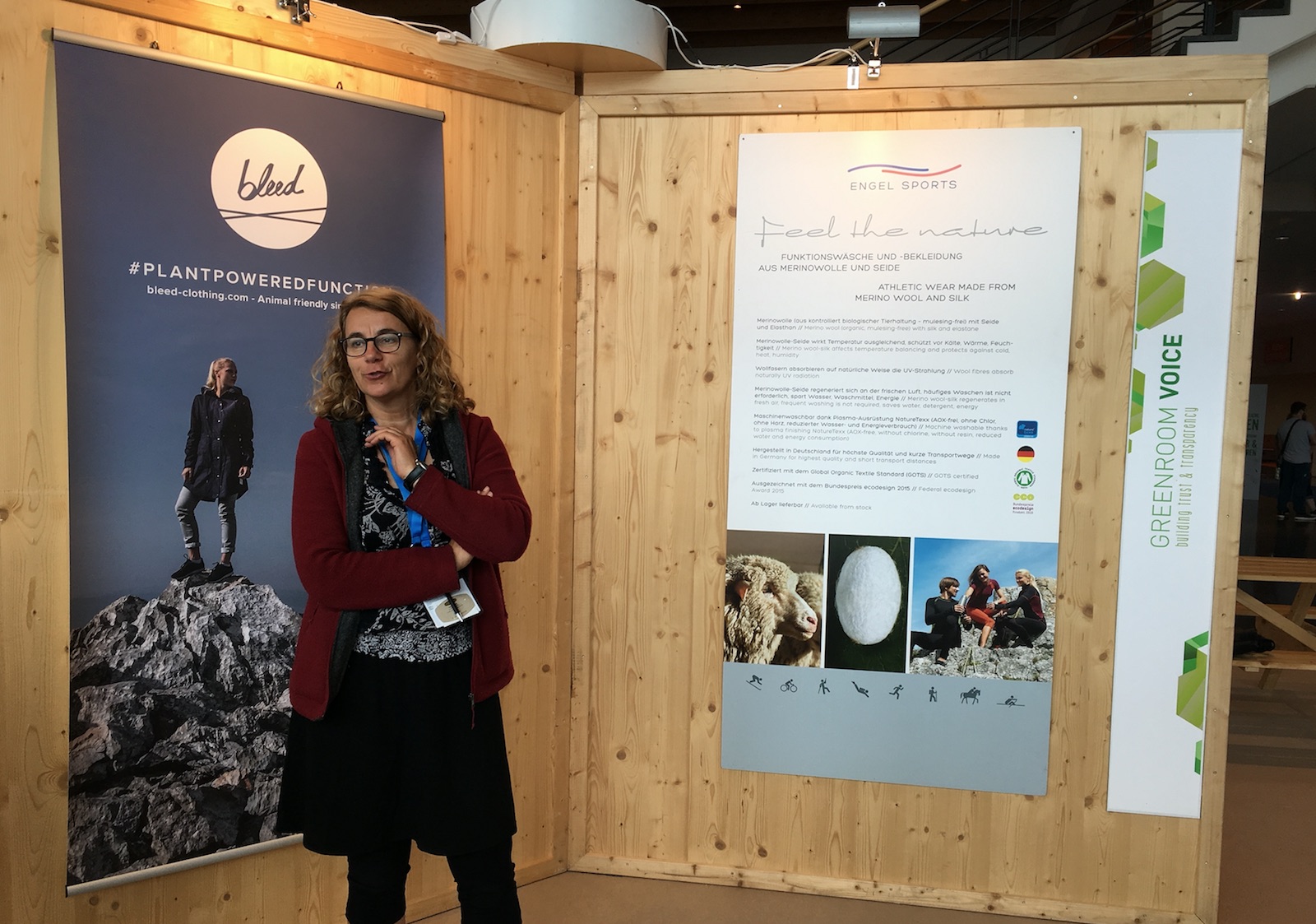 Anna Rodewald, partner at GreenroomVoice confirms: "We had a great position in Foyer East, where many people, who are in touch with sustainability subjects access the conference rooms. I really appreciated the quality time we spent with our visitors, answering questions, imagining solutions, discussing common challenges and presenting our partners, especially on the Daily Guided Transparency Tours."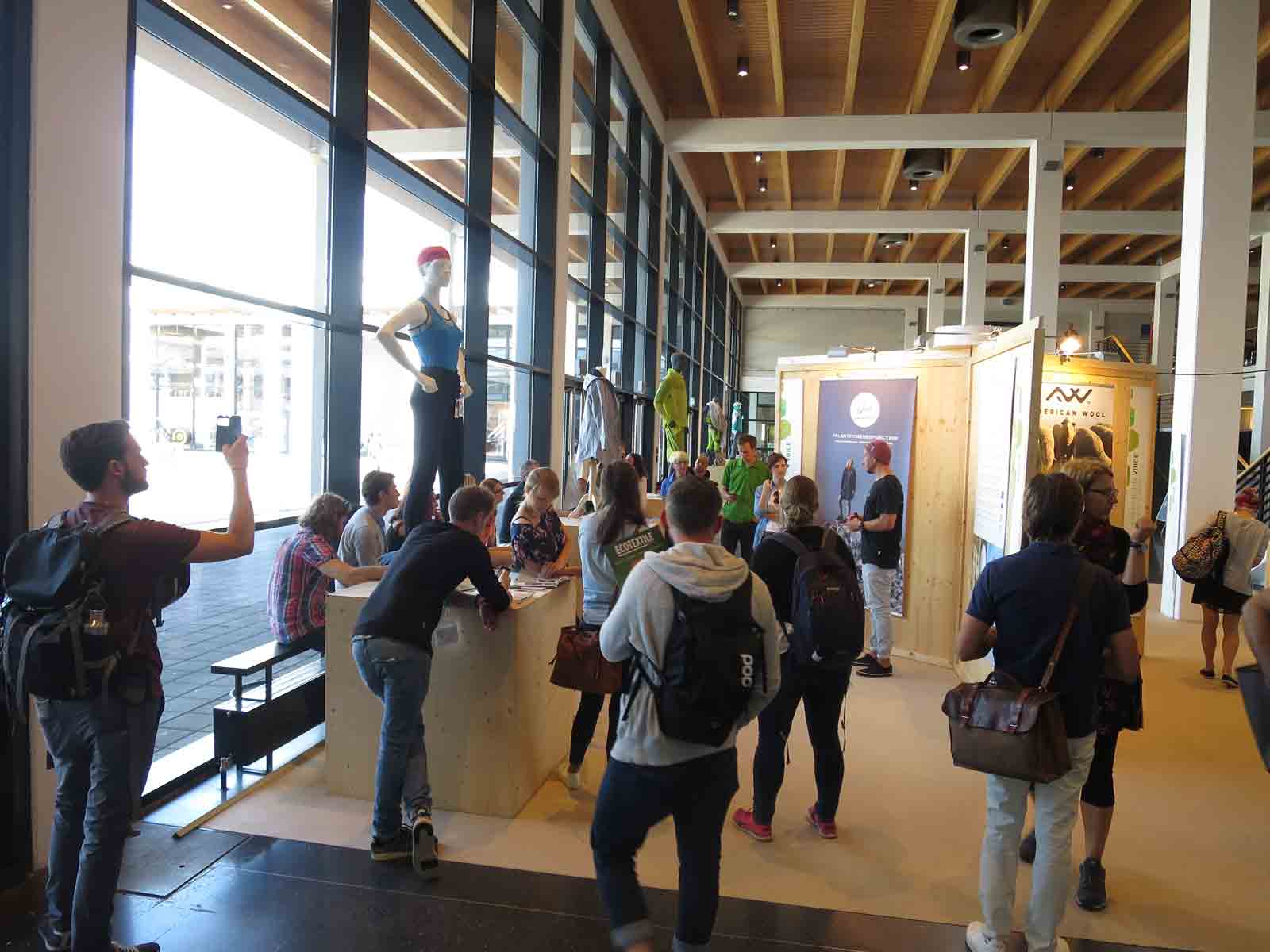 "The Greenroomvoice platform offers visitors of the fair a great overview of trend-setting developments in the textile industry. The showcase presents different ways of making the textile value chain more sustainable (both ecologically and economically). It serves as inspiration and information and thus offers the brands a chance to present themselves in their pioneering role." states Michael Spitzbarth from bleed organic clothing.
For next year, we think about focusing on fibers made from bio-based and bio degradable materials and the issues and innovations around them. This being said, we still do have to check the viability and make sure there are enough brands and suppliers, which could offer an insight into this solution to tackle the global textile challenge. If you would be interested to be part of the experience, please let us know.