Norwegian outdoor brand Bergans offers an exciting new perspective to accessible sustainability and you can experience it at Globetrotter Hamburg from the 2nd to the 4th of May!
We all have clothes we love and feel a connection to.  It's what makes apparel unique and allows us to have an attachment with what we wear.  For some its dad's old hand me down jacket, for others it might be a shirt bought just a few months ago.  For one woman it was her favorite Bergans jacket which, for several years, she loved and cared for. She had some of her most memorable life experiences wearing it, including meeting the man of her dreams! Unfortunately, as all clothes eventually do, it fell into disrepair.  Instead of saying goodbye to her jacket, she sent it to Bergans and although the jacket was beyond repair their sewing experts salvaged what they could and turned the jacket into a new bag for her.  This costumer can continue to make lifelong memories with her favorite piece of clothing right by her side!
Bergans was founded in 1908 in Hokksund, Norway and has sought to provide the necessary tools for outdoor enthusiasts and polar explorers since its beginning.  Any textile company deals with many obvious and hidden costs.  Bergans tries to do its part to minimise the negative environmental and social impacts, which occur throughout a products lifecycle by taking initiative and holding itself to ever rising standards. However, what no brand can control is what happens to their products after sale.  This responsibility falls on the consumer. Bergans, however, has taken an effective step providing an accessible option to consumers to help them hold onto their clothes for a lot longer. It's called the "Sewing Car".
Having started driving around in Norway, the electric Sewing Car has already visited 15 locations and will make its next appearance at the Globetrotter (2.5-4.5) event in Hamburg, Germany.  Anne, the in-car seamstress, has been working at Bergans for 11 years now and claims that sewing "never gets boring, there is so much you can do!" And that this is a great opportunity to feed her sewing creativity.  Anne will take any article of clothing, from any brand, and do repairs. However, if the piece is beyond repair she will redesign a few new products from the existing material. Not only do customers have their clothes repaired, they also learn valuable lessons of extending a products life as much as possible even if it means turning their old clothes into a new product. If we, as consumers, can integrate this knowledge into our buying and maintenance habits the entire textile industry will become more sustainable.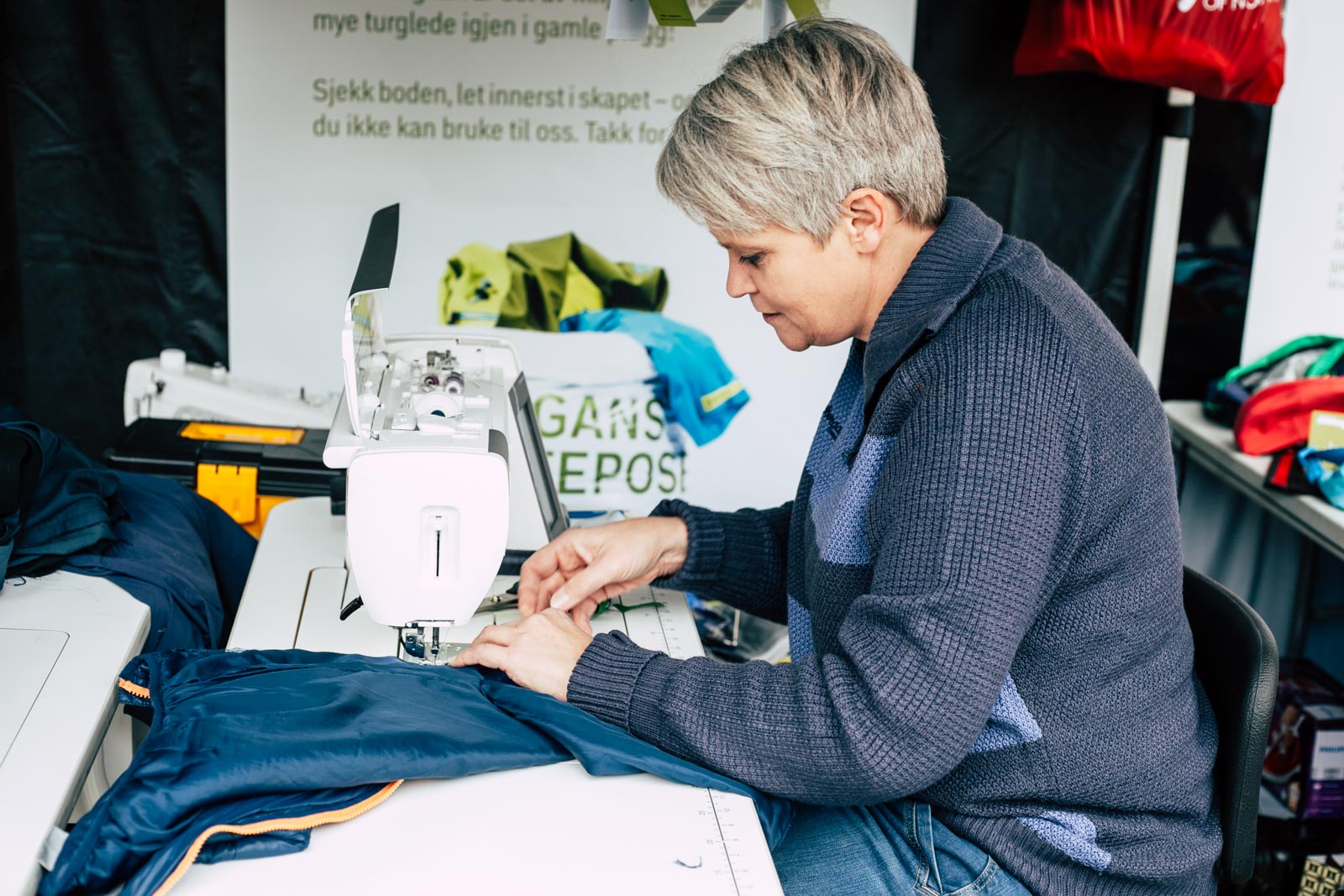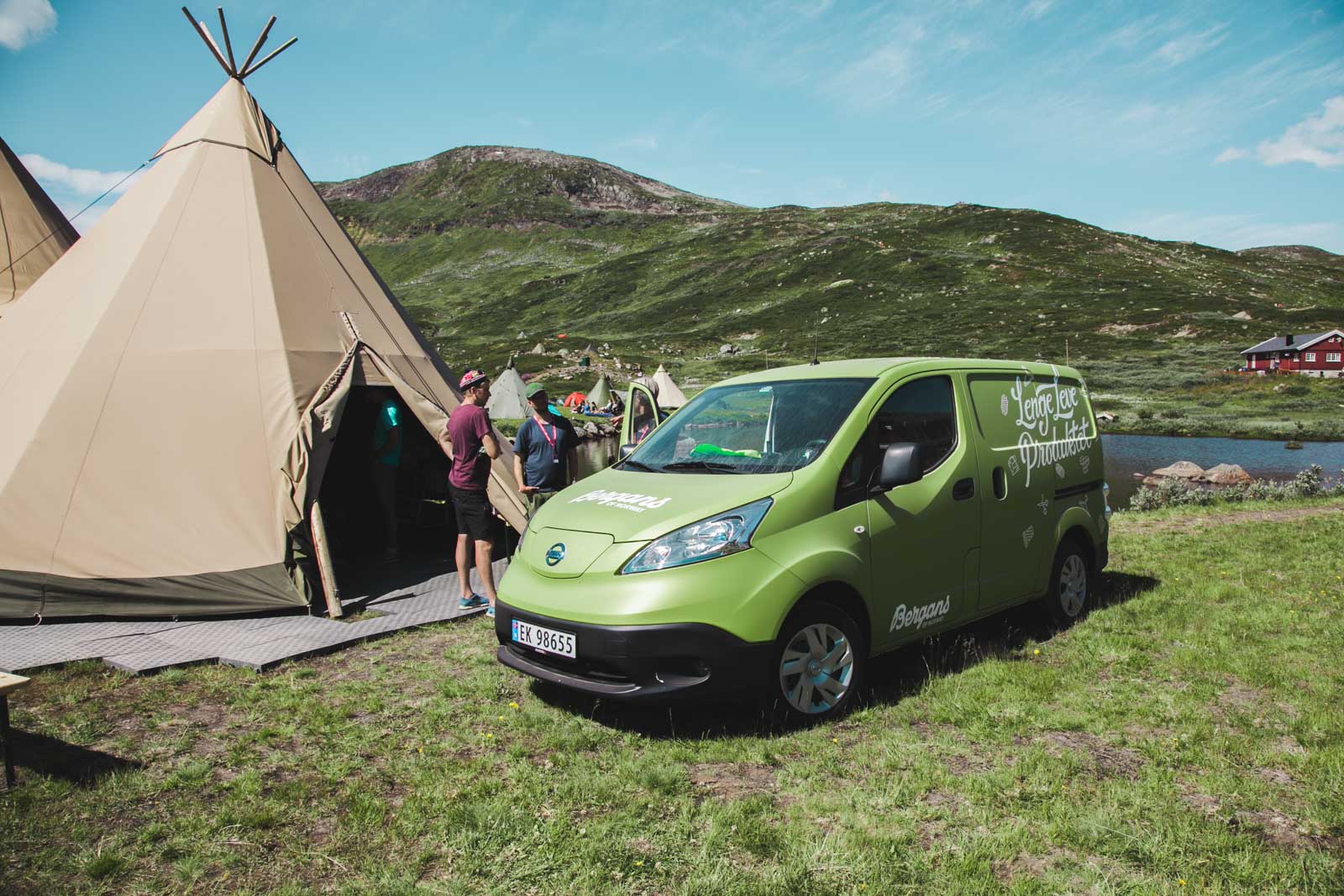 So far Anne and the Sewing Car have been met with great enthusiasm wherever they have parked. "It makes me feel great!" says Anne. "From coming behind a sewing machine, now part of the job is to be out there and meet the customers. While we fix or re-design things we get to chat to them and get to know them a little bit." She appreciates how – in her words – "it empowers people and especially children are so impressed and want to learn how to fix things!" Whether a broken zipper which can be repaired in 5 minutes or a "patch, placed on a hole [which] can make the jacket go on for a lot longer" the repairs offer an up close and personal perspective on how just a bit of effort can make a big difference in environmental sustainability. And of course let you keep the clothes you love for much longer!
There are some situations where clothes may need repairs, which are beyond the capability of the Sewing Car.  In these cases Anne will send the article back to the sewing room at the Bergans Headquarters in Norway.  There the clothes will be repaired and mailed back to the owner, or if they are beyond all hope of repair or redesign will be recycled appropriately and the owner will receive a 20% voucher for a new Bergans product.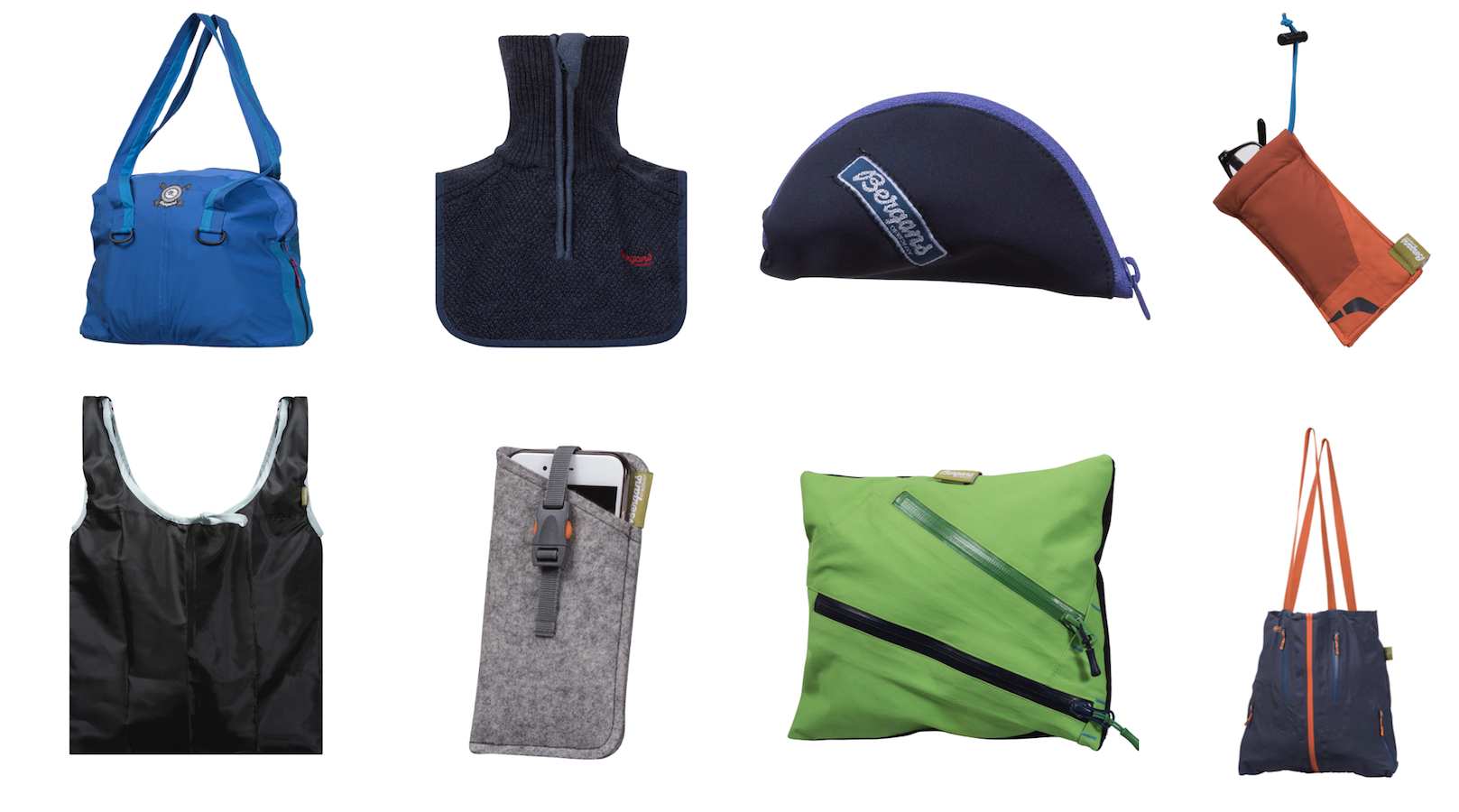 What Anne has been doing in the Sewing Car has been going on at the Bergans headquarters since the beginnings of the company.  The professional craftsman and women receive clothes from all over the world and are constantly at work repairing or redesigning and then returning them. Some of their 'redesigns' such as the bag-made-out-of-jacket, mentioned in the story above, are so popular that there is a waiting list for them! 
Although production moved out of Norway in the 80's, the Bergans sewing room has remained an integral part of the company and its vision. Located right at the entrance of the new Bergans headquarters building, it is a symbol of the companies DNA; an interactive feature allowing both staff and costumers to be constantly reminded of the essential part, human craftsmanship is playing in the textile and outdoor business.
Anne and the Sewing Car act as an extension and a new outlook on this human interaction and belief in environmental sustainability.  See it in action for yourself at the Globetrotter event and of course don't forget to bring in your old clothes, which need some fixing, you can still get a bag even if you don't have an old jacket to bring. 
Not going to make this event? Don't hesitate to send in your worn-out products to Bergans.