Achievments:

Durable

Durable

Repairable

Repairable

PFC-free

PFC-free
PFC-free means, that the water repellant treatment is done without the use of per-flourcarbonated chemicals.
Thunder is a trekking pack with a superb weight to volume/feature ratio. The suspension system is quickly length adjustable and provides excellent fit, torso mobility and weight transfer. Three access options to the main compartment (top, front and side loading) allow simple packing and unpacking. A large front and two side stretch pockets offer additional storage space. A floating lid with inner and outer pockets and adjustable side compression straps increase carrying capacity for extended trips and expeditions.
GRV'S View:
The multi-functional features of this backpack are a major plus for making this durable product more sustainable. it literally means you have to buy less! We also like the idea that Exped went To the trouble of finding a solution for a durable aluminum that they felt comfortable about, instead of just taking the easy option and accepting the classical anodizing, because the process in the facility, where the poles are produced does not meet Exped's ecological requirements.
Produktbeschreibung
Im Verhältnis zum Volumen und zur Ausstattung superleichter Trekkingrucksack mit einer fantastischen Lastübertragung. Das ausgeklügelte Komfort-Tragesystem lässt sich stufenlos an die Rückenlänge anpassen und garantiert einen perfekten Sitz mit hoher Bewegungsfreiheit im Oberkörperbereich. Der Clou sind die 3 Zugänge zum Hauptfach: als Top- oder Frontloader wie auch seitlich für optimale Organisation.  Eine grosse Stretch-Aussentasche frontseitig und 2 voluminöse Seitentaschen bieten zusätzlichen Stauraum. Mit dem höhenverstellbaren Deckel, den unzähligen Befestigungsmöglichkeiten und der bequemen Frontöffnung eignet sich der Thunder ebenso für anspruchsvolle Mehrtagestouren, wie für kürzere und längere Reisen.
GRV's View:
Die multifunktionalen Eigenschaften dieses Rucksacks sind ein großes Plus, um dieses langlebige Produkt nachhaltiger zu machen. Es bedeutet wörtlich, dass weniger Produkte gekauft werden müssen! Exped hat sich auch die Mühe gemacht, eine bessere Lösung für ein haltbares Aluminium zu finden, anstatt den gängigen Prozess des klassischen Eloxierens zu akzeptieren, welcher nicht den ökologischen Anforderungen von Exped entspricht.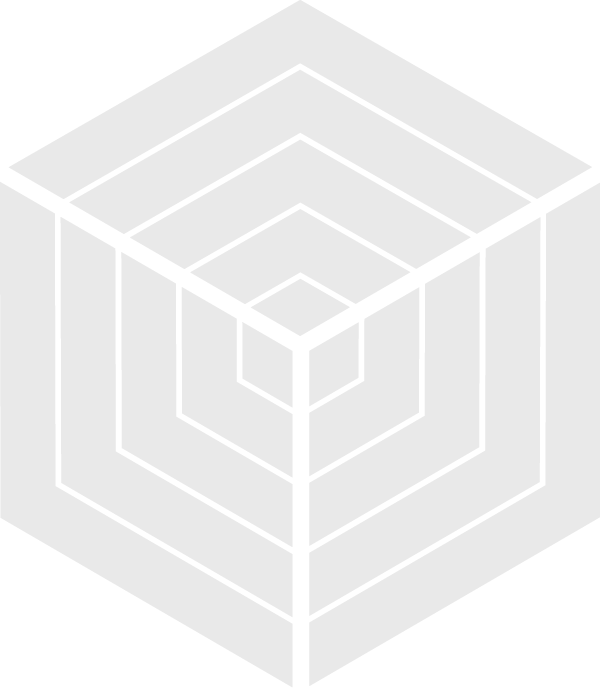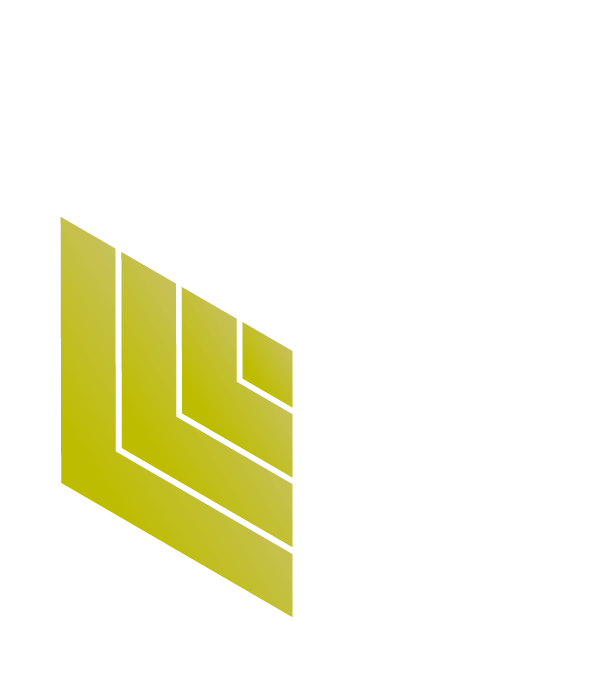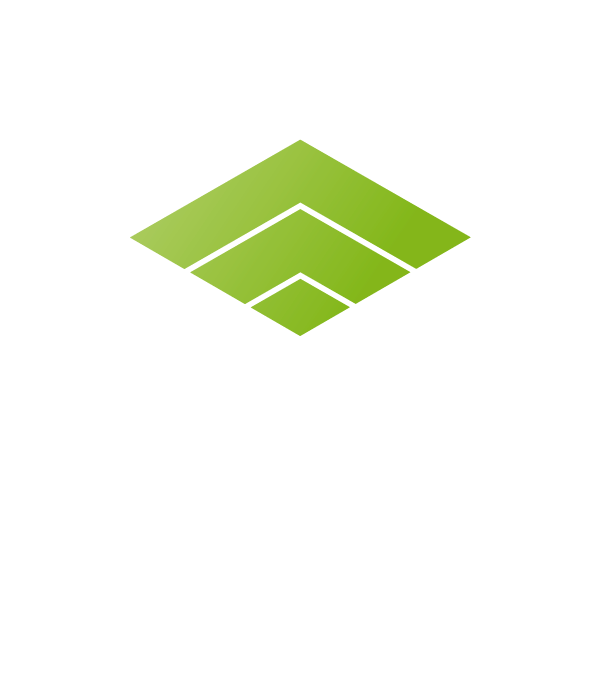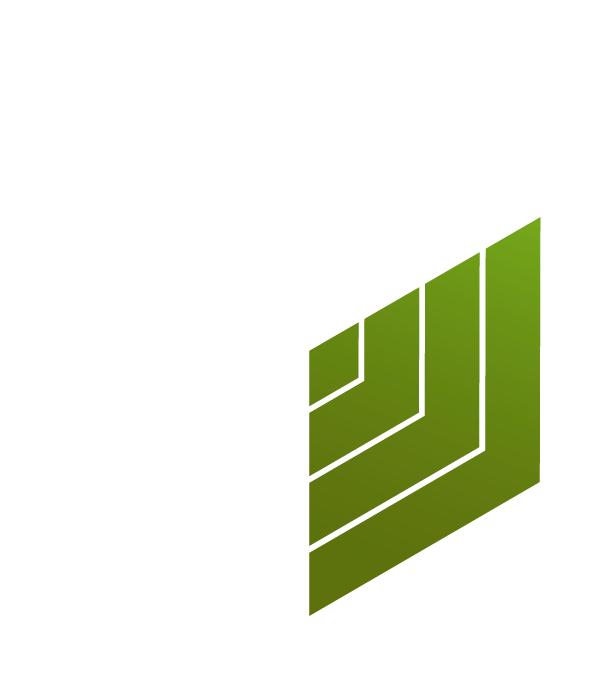 Certified by:

STANDARD 100 by OEKO-TEX®
GRV Transparency Tool
Thunder
2019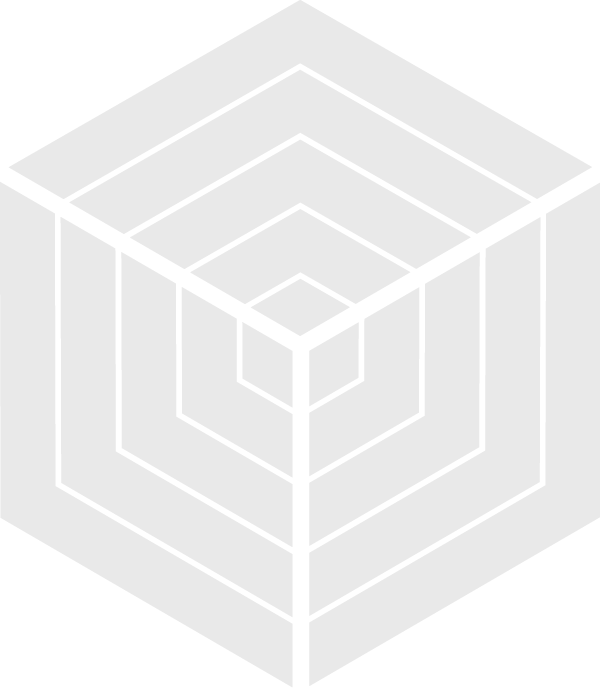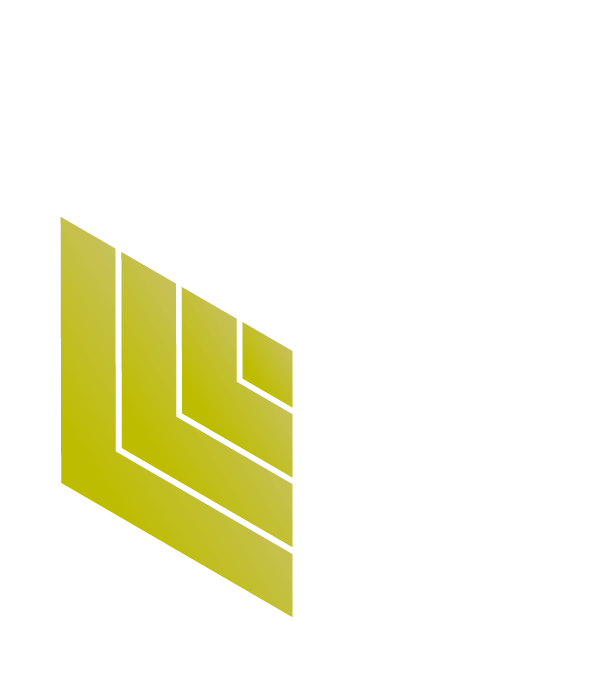 Management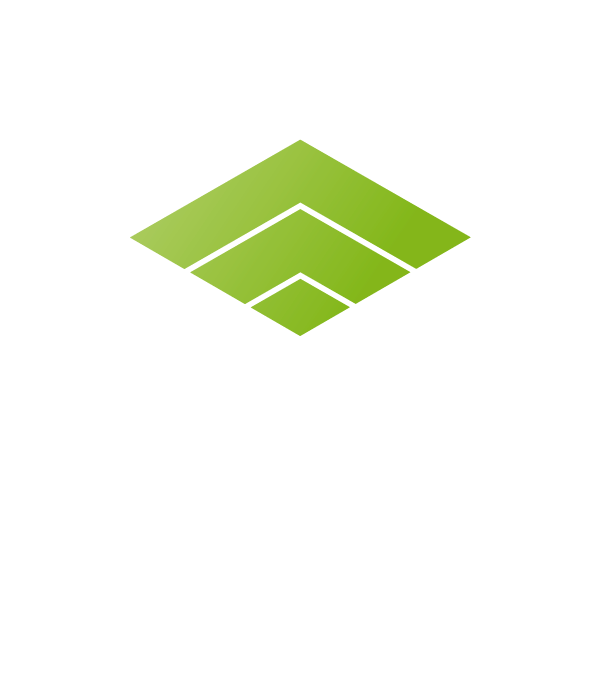 Commitment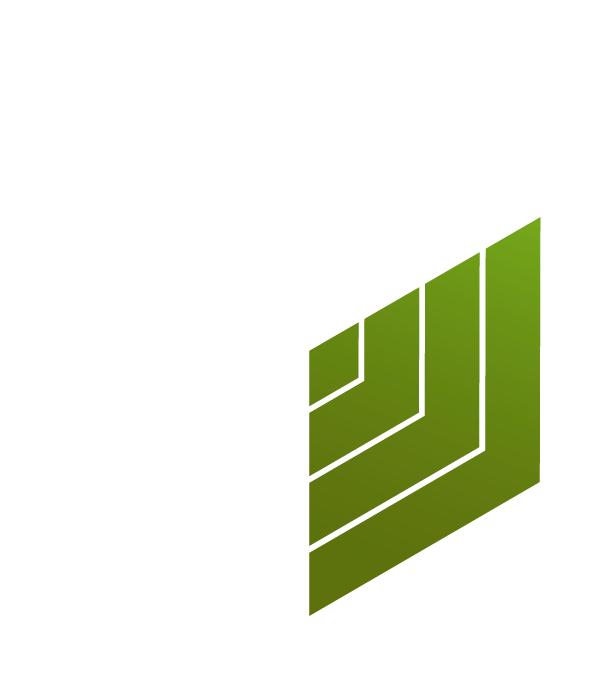 Product
Brand
Management
Exped's mindset has been based on sustainability since its founding. The vision is to leave as small a footprint as possible with entrepreneurial action.
Exped's Code of Conduct is based on STeP by OEKO-TEX®
All product transport in Exped's home market Europe, are offset by DHL GoGreen CO2
Extensive testing of products in order to guarantee that they last a long time and correspond to the desired end use.
Exped has been working with a circular system in regards to down since its founding.
Brand
Commitment
Exped has conducted a Life Cycle Assessment for its mats in order achieve climate-neutrality.
By producing equipment in the premium sector, Exped supports good jobs.
Innovation has always accompanied Exped and numerous, groundbreaking product developments have also become a template for products from other companies.
Exped participates in the following industry initiatives: EOCA, ​​RDS, R-Value standard for sleeping pads.
Product
Exped nominates all main materials, 100% traceability is in place
About 90% of materials of this backpack are made of STANDARD 100 by OEKO-TEX® certified components
Multifunctional uses play a decisive role in the design process, as well as excellent reparability
The backpack is PFC free
The backpack is easy to repair and everything can be replaced individually and recycled at the end of its use
Brand Management

Brand Commitment

Product
Brand Management for us at GRV means to look at all the issues, which are directly controlled and integrated by the Brand's Management towards business and supply chain strategy as a whole.
When determining 'Brand Commitment', GRV looks at the pro-active efforts of a brand toward sustainability.  For example, the percentage of sustainable product lines within the entire portfolio, or the life cycle assessments and public reporting.  We look for key indicators of the engagement of a brand towards responsibility.
On this level GRV is looking at product related information, like material content, supply chain and certification. Warranty, reparability and "end of use" advice are also important aspects. At the moment, GRV is looking at selected highlight products from different product lines, which show the special sustainable efforts of the brand.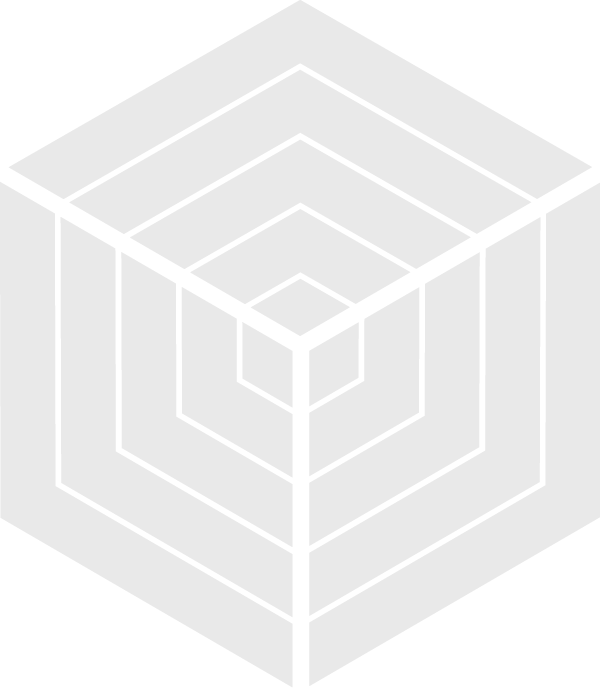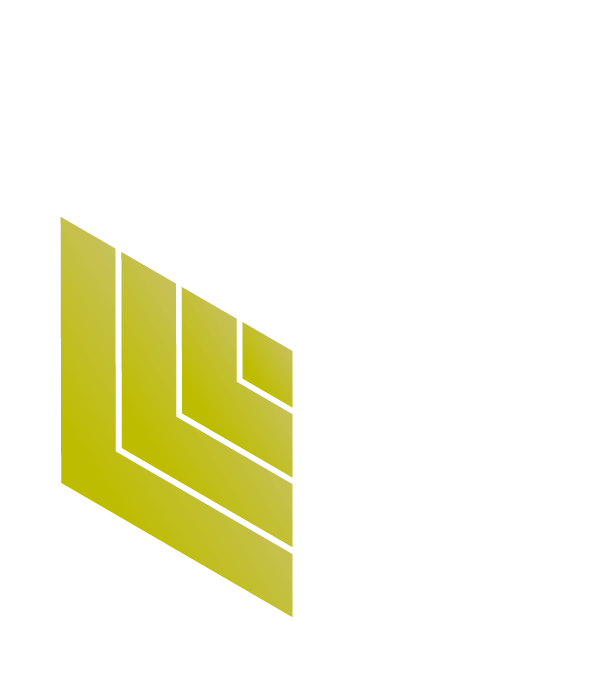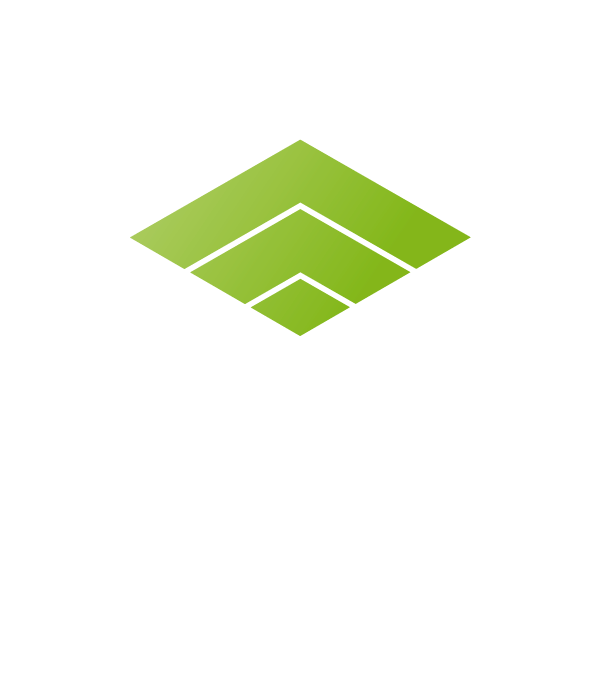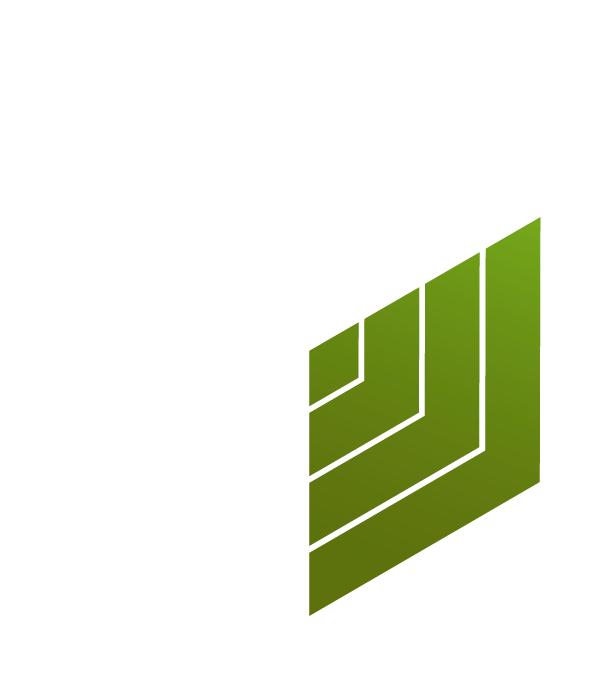 Integration of Sustainability

From the start, Exped has worked with a mindset of lived sustainability. A vision to leave as small a footprint as possible while doing business. This goal is anchored in daily work, and recorded in mission statements available on their website. Great emphasis is put on work/life balance and family-friendly policies, one in every two employees works part-time, for example.  This vision of responsible action and fair cooperation has been an integral part of Exped's set of values since it was founded. Transparency for customers and dealers is becoming increasingly important in today's world. Two dedicated employees now work to ensure all relevant sustainability aspects are presented transparently. Employees have always commuted to the Zurich office by public transport or bike; the office runs on green electricity.

Das Mindset von Exped fußt seit der Gründung auf gelebter Nachhaltigkeit. Das Ziel ist, mit ihrem unternehmerischen Handeln einen möglichst kleinen Fußabdruck zu hinterlassen. Diese Vision ist in der täglichen Arbeit verankert, und in offiziellen Mission Statements auf der Website einsehbar. Es wird großen Wert auf die Vereinbarkeit von Familie und Beruf gelegt, so sind zum Beispiel von 20 Mitarbeitern zehn Teilzeit beschäftigt. Schon seit Beginn kommen die Mitarbeiter mit öffentlichen Verkehrsmittel oder dem Fahrrad ins Züricher Büro, welches vollständig mit Ökostrom versorgt wird. Verantwortungsvolles Handeln und faires Miteinander wird seit der Gründung gelebt.

Das Thema Transparenz gewinnt im heutigen Umfeld bei Kunden und Händlern zunehmend an Bedeutung. Zwei engagierte Mitarbeiter arbeiten deshalb nun an der transparenten Darstellung aller relevanten Nachhaltigkeitsaspekte.

less

Certifications, Standards and Guidelines

Exped's Code of Conduct is based on STeP by OEKO-TEX®. An important aspect of securing the Code of Conduct is that no supplier may subcontract orders. The quality management of all suppliers is certified according to the ISO 9000 series. Five out of seven manufacturers also have ISO 14001 environmental management certification. Exped is working to ensure that by 2022 all materials are STANDARD 100 by OEKO-TEX® (Class 1 for baby clothing) or bluesign® APPROVED. Most buckles are bluesign® APPROVED and most fabrics are Standard 100 by OEKO-TEX®. Exped has created a comprehensive list of all suppliers who already have a STANDARD 100 by OEKO-TEX® certification. In terms of the entire Exped product portfolio, the number of certified companies is more than 50%, with the main materials even accounting for> 90%. All down products are certified according to the RDS (Responsible Down Standard).

If Exped is placing a lot of importance on certified product, why aren't there more BLUESIGN approved or OEKO-TEX Products?

Neither STANDARD 100 by OEKO-TEX ® nor BLUESIGN recognise each other's RSLs (restricted substances list). Since suppliers often have either one certification or the other and since a product has to be certified to a very high % from either one certification in order to be a bluesign® PRODUCT or a product which is 100% STANDARD 100 by OEKO-TEX® certified, it can be very hard or even impossible to achieve that. But that circumstance doesn't diminish the quality of the product, as both certifications are respected and very stringent. Exped's products are often made of components that are certified by either or certification body.

Exped's Code of Conduct basiert auf Oeko-Tex STeP.  Ein wichtiger Aspekt zur Absicherung des Code of Conducts ist, dass kein Lieferant Aufträge weitervergeben darf. Das Qualitätsmanagement aller Zulieferer ist gemäß ISO 9000 ff zertifiziert.  Fünf von sieben Lieferanten haben außerdem die Umweltmanagement Zertifizierung ISO 14001 vorzuweisen. Die meisten Schnallen sind bluesign® APPROVED und die meisten Stoffe sind Standard 100 von OEKO-TEX® zertifiziert. Exped arbeitet daran, dass bis 2022 alle Materialien STANDARD 100 von OEKO-TEX® (Klasse 1 für Babykleidung) oder bluesign® APPROVED sind. Exped hat eine umfassende Liste aller Lieferanten erstellt, die bereits eine STANDARD 100 nach OEKO-TEX®-Zertifizierung besitzen. Bezogen auf das gesamte Exped-Produktportfolio beträgt die Anzahl der zertifizierten Unternehmen mehr als 50%, wobei die Hauptmaterialien sogar > 90% ausmachen. Alle Daunenprodukte sind nach dem RDS (Responsible Down Standard) zertifiziert.

Wenn Exped so viel Wert auf BLUESIGN und OEKO-TEX Zertifizierungen legt, warum gibt es dann wenig vollständige OEKO-TEX Produkte bzw. BLUESIGN Products?

Weder STANDARD 100 von OEKO-TEX ® noch BLUESIGN erkennen die RSLs (Restricted Substances List) des jeweils anderen an. Da Lieferanten häufig entweder die eine oder die andere Zertifizierung haben und ein Produkt von einer Zertifizierung zu einem sehr hohen Prozentsatz zertifiziert werden muss, um ein bluesign® PRODUKT oder ein von OEKO-TEX® zertifiziertes Produkt zu sein, kann es sehr schwer oder sogar unmöglich werden, dies zu erreichen. Dieser Umstand beeinträchtigt jedoch nicht die Qualität des Produkts, da beide Zertifizierungen respektiert sind und strenge Kriterien erfüllen und in diesem Fall oft in einem Produkt zusammenwirken.

less

Social Responsibility

Exped feels responsible for its own employees in Europe and North America, but also for the workers in the Asian manufacturing plants of its external partners. By producing equipment in the premium sector, Exped provides good and reliable employment. In this product area, the price and time pressure is not as urgent as in the clothing business and the wage level is relatively higher.

The safety and fairness of workplace conditions in Exped's supply chain are not explicitly certified, but are of great importance. Through personal relationships and regular visits from Exped's product managers, the company has good workplace conditions. The manufacturing plants are located in China, South Korea, Vietnam and Taiwan, and, for example, Taiwan is not considered a high risk country by the Fair Wear Foundation. Even if a general statement about working conditions in a country is problematic, Exped can trust that their previously agreed social standards will be respected in the workplace. In addition, Taiwan has a five-day week, which is unusual for countries in Asia. Employees work about 8 hours a day, the exact working hours vary from factory to factory. Although Exped does not conduct its own audits, manufacturers of larger brands are regularly audited and Exped may in some cases review these documents.

For a long time Exped has been trying to become a member of the Fair Wear Foundation, which offers Europe's most highly regarded auditing system, in order to address fair labour practices and safe workplace conditions. Unfortunately, those attempts failed as Exped mainly produces in Taiwan, which is not considered a high risk region for the Fair Wear Foundation. Since brands can only become members of Fair Wear Foundation if they are producing the majority of their products in high-risk countries and it is always the brand, which is becoming a member rather than factories, Exped is not eligible for membership as a special case. This is despite the fact that the partner factory in Taiwan is regularly audited by other FWF members and meets all requirements. The FWF unfortunately does not have the capacity to treat Exped as an exception at this moment in time.

Exped sieht sich nicht nur für eigene Mitarbeiter in Europa und Nordamerika in der Verantwortung, sondern auch für die Arbeitnehmer in den asiatischen Herstellungsbetrieben ihrer externen Partner, die ausschließlich Equipment produzieren. Durch die Herstellung von Ausrüstung im Premiumsektor ermöglicht Exped gute Arbeitsstellen. In diesem Produktbereich ist der Preis- und Zeitdruck nicht so dringlich wie bei Bekleidung und das Lohnniveau ist vergleichsweise höher. Die sozialen Aspekte in Exped's Lieferkette sind nicht explizit zertifiziert, haben aber große Bedeutung. Durch persönliche Beziehungen und regelmäßige Besuche von Exped's Produktmanagern hat die Firma einen guten Einblick. Die Herstellungsbetriebe befinden sich in China, Südkorea und Taiwan, wobei Taiwan von der Fair Wear Foundation z.B. nicht als Risikoland angesehen wird. Auch wenn eine pauschale Aussage immer problematisch ist, kann Exped darauf vertrauen, dass die vereinbarten Sozialstandards in den Betrieben eingehalten werden. Außerdem hat Taiwan die fünf Tage Woche, was für den asiatischen Raum bemerkenswert ist. Die Arbeitszeiten sind von 9.00-12.00 und von 14.00 bis 19.00 Uhr. Auch wenn Exped keine eigenen Audits durchführt, werden die Hersteller von größeren Marken regelmäßig auditiert und Exped kann diese Unterlagen in den meisten Fällen einsehen.

Um soziale Belange zu adressieren, hat Exped lange versucht Mitglied bei der Fair Wear Foundation zu werden, die das in Europa anerkannteste Auditierungssystem bereitstellen. Doch leider scheitert die Mitgliedschaft daran, dass Exped das größte Volumen ihrer Produkte in Taiwan produziert, wo die Fair Wear Foundation nicht aktiv ist. Da grundsätzlich nicht die Fabriken sondern die Brands Mitglied der Fair Wear Foundation werden, ist eine Mitgliedschaft für Exped mit dieser Lieferketten Situation nicht möglich. Dies, obschon die Partnerfabrik in Taiwan regelmäßig von anderen FWF-Mitgliedern, die den Großteil ihrer Produkte in Risikoländern produzieren und somit die Vorraussetzungen für eine Mitgliedschaft erfüllen, auditiert wird und alle Anforderungen erfüllt. Die FWF hat leider keine Kapazität, Exped als Sonderfall angemessen zu behandeln.

less

Design Process

With every product Exped strives to find a good balance between durability, ecological footprint and product performance. A holistic view of resource management leads to a design that exploits the materials to their optimum function. Reparability is a very high priority and is directly taken into consideration in the design process. Exped's products are so sophisticated in their design that they take at least one but more often close to three years before going into production. The products usually run for a long time in the portfolio, and are rarely taken out, which also means that the portfolio is becoming more diverse all the time.

Through an intensive test phase and long development process in cooperation with mountain guides and various outdoor specialists, product defects are reliably prevented. Exped attaches great importance to the maximum yield of the fabrics in the design. Cutting patterns are designed to create as little waste as possible. Materials are also used across categories, and if there are still pieces of material left over they are processed/repurposed into accessories.

Bei jedem Produkt wird sich bemüht, eine gute Balance zwischen Haltbarkeit, ökologischem Fußabdruck und Produktgewicht zu finden. Ein holistischer Blick auf das Ressourcenmanagement führt zu einem Design welches die Materialien optimal ausnutzt. Reparierbarkeit hat einen sehr hohen Stellenwert und wird im Designprozess direkt mitbedacht. Die Produkte von Exped sind in ihrem Design so ausgereift, dass meist drei Jahre vergehen, bis sie wieder angepasst werden. Die Produkte werden in der Regel lange als Durchläufer behalten, nur selten wird ein Produkt herausgenommen, was auch bedeutet, dass das Portfolio immer vielfältiger wird.  Durch eine intensive Testphase und die lange Entwicklungszeit werden etwaige Produktfehler zuverlässig verhindert. Ganz besonderen Wert legt Exped auf die maximale Ausnutzung der Stoffe im Design. Schnittbilder werden so gestaltet, dass möglichst wenig Abfall entsteht. Materialien werden auch kategorieübergreifend genutzt. Falls es doch noch zu Restmaterialstücken kommt werden diese z.B. zu Accessoires verarbeitet.

less

Sourcing Strategy and Environmental Management

Exped maintains long-term partnerships with its suppliers, some of which have existed for 20 years. The company works with its manufacturing partners at every stage of the process, through the highs and lows of production! Exped nominates which main materials are used to ensure a traceability of 100%. Exped is working to have their products certified to STANDARD 100 by OEKO-TEX® (Baby Class 1), which means that all ingredients used in both fabrics and trims must also be STANDARD 100 by OEKO-TEX® certified. Once this process is complete, it can also be communicated to the end-consumer via the product. As a result, the RSL of STANDARD 100 by OEKO-TEX® is the minimum specification for chemical management at Exped. 85% of Exped's portfolio is PFC free. On more than 60% of the products, Exped uses fabrics which are bluesign® APPROVED.

The percentage distribution of Exped's manufacturing operations is as follows: Taiwan (approximately 60%), China (approximately 32%), Vietnam (approximately 8%). The main materials for the products (> 90%) come from Taiwan and South Korea and are nominated by Exped. > 95% of these fabrics are STANDARD 100 by OEKO-TEX® or bluesign® APPROVED. The production of Evazote mats takes place in a workshop employing Workers with special needs in Germany.

Exped unterhält langjährige Partnerschaften die teilweise schon seit 20 Jahren bestehen und begleitet ihre Herstellungspartner durch die allfälligen Hochs und Tiefs einer Produktion. Exped nominiert alle Hauptmaterialien, die Nachvollziehbarkeit ist zu 100% gegeben. Exped arbeitet daran, alle Produkte OEKO-TEX® 100 (Klasse 1 für Babybekleidung) zertifizieren zu lassen, was bedeutet, dass alle verwendeten Zutaten sowohl Stoffe als auch Trims ebenfalls OEKO-TEX® 100 zertifiziert sein müssen. Sobald dieser Prozess abgeschlossen ist, kann das auch verbindlich am Produkt an den Endkonsumenten kommuniziert werden. Daraus ergibt sich, dass die RSL von OEKO-TEX® 100 die Grundlage für das Chemikalienmanagement bei Exped ist. 85% des Portfolios von Exped ist PFC frei. Wo es möglich ist, werden auch Stoffe verwendet, die bluesign® APPROVED sind .Die prozentuale Verteilung der Herstellungsbetriebe von Exped gliedert sich wie folgt: Taiwan (ca. 60%), China (ca. 32%), Vietnam (ca. 8%). Die Hauptstoffe der Produkte (>90%) kommen aus Taiwan und Südkorea und werden von Exped nominiert. >95% dieser Stoffe sind OEKO-TEX®  100 oder bluesign® APPROVED. Die Produktion der Schaummatten findet in einer Behindertenwerkstatt in Deutschland statt.

less

Material Program

Exped has a "Preferred Material List" and a Restricted Substance List (RSL) based on the STANDARD 100 by OEKO-TEX®. In addition, Exped began to work with the Higg Index in 2020 (Brand Module and Product Development Module), which helps them make appropriate choices in regard to maintaining a low environmental footprint when choosing materials. For a continuous process of improvement, the use of the Higg Index is of great importance. The results were also taken into account for the calculation of an LCA, which Exped conducted in 2020.

Exped hat eine "Preferred Material List" und eine RSL (Restricted Substance List) die auf dem OEKO-TEX® 100 Standard basiert. Exped hat 2020 begonnen, den Higg Index zu verwenden (Brand Module and Material Development Module). Der Higg Index ermöglicht schon von vornherein bei der Materialauswahl bezüglich des Fußabdrucks die richtigen Entscheidungen zu treffen. Für den kontinuierlichen Verbesserungsprozess ist die Verwendung des Higg Index von großer Bedeutung. Die Resultate wurden unter anderem in die Ökobilanz Berechnungen integriert, die Exped in 2020 vorgenommen hat. 

less

Field Testing

In order to guarantee that the products last a long time and correspond to the desired end use, they are tested extensively, often over two to three years, with a large group of professionals and consumers. There is also an internal Testing station for all employees to borrow and test the products.

Um zu garantieren, dass die Produkte lange halten und der gewünschten Endanwendung entsprechen werden sie ausgiebig und oft über zwei bis drei Jahre mit einer großen Gruppe von Profis und Konsumenten getestet. Des Weiteren gibt es interne Leihstation für alle Mitarbeiter zum testen der Produkte.

less

Emission Management

The production is located in three locations in Asia: Taiwan, Vietnam and China. Exped's fabrics are manufactured in BLUESIGN or STANDARD 100 by OEKO-TEX® certified operations in Taiwan, South Korea and China. The BLUESIGN or STANDARD 100 by OEKO-TEX® certified dyehouses are located in South Korea and Taiwan, where all dyehouses are located in one city. There are special government regulations on water and emissions management in Taiwan.

Die Produktion befindet sich an drei Standorten in Asien: Taiwan, Vietnam und China. Die Stoffe von Exped werden in BLUESIGN oder STANDARD 100 von OEKO-TEX®-zertifizierten Betrieben in Taiwan, Südkorea und China hergestellt. Die von BLUESIGN oder STANDARD 100 von OEKO-TEX® zertifizierten Färbereien befinden sich in Südkorea und Taiwan, wo spezielle behördliche Vorschriften zum Wasser- und Emissionsmanagement gelten.

less

Environmental and Social Projects

Exped is a member of the EOCA (European Outdoor Conservation Association) which confirms their support of environmental projects. In addition, they are actively involved in providing material donations for various social projects various social projects (such as sleeping bags for refugees, homeless people, victims of disasters), etc. If packaging work or similar occurs at their headquarters in Switzerland, Exped collaborates with disability-inclusive social enterprise.

Exped ist Mitglied der EOCA (European Outdoor Conservation Association) und unterstützen dadurch Umweltschutzprojekte. https://www.outdoorconservation.eu/ Zusätzlich engagieren sie sich mit Materialspenden in verschiedenen sozialen Projekten (z.B. Schlafsäcke für Flüchtlinge, Obdachlose, Geschädigte von Katastrophen),usw. Wenn am Standort Schweiz Verpackungsarbeiten o.ä. anfallen, dann arbeitet Exped mit einer sozialen Werkstätte zusammen.

less

Product Transport Strategy

The long product cycles typical of equipment brands (12-36 months or more until a product is redesigned) allows them to consistently ship all their products from Asia to Europe and North America. When it comes to offsetting CO2, Exped focuses on small-scale distribution, as it has the most intensive CO2 impact, broken down to one single product: all product expeditions in Exped's home market Europe (DACHFI) are offset by DHL GoGreen CO2, the same is true for other courier companies (UPS, etc.).

Die langen Produktzyklen, die für Equipment Brands typisch sind (12-36 Monate und mehr, bis ein Produkt überarbeitet wird) ermöglichen es, alle Produkte konsequent mit dem Schiff von Asien nach Europa und Nordamerika zu schicken. Bei der Kompensation von CO2 fokussiert sich Exped auf die Kleinverteilung, da sich diese am CO2 intensivsten auf das einzelne Produkt auswirkt: alle Produktspeditionen in Exped's Heimmarkt (DACHFI) sind durch DHL GoGreen CO2 kompensiert, dasselbe gilt für Kurierspedition (UPS o.ä.).

less

Packaging

All of Exped's packaging is plastic-free. Except for very few highly sensitive items, that still have to be protected by individual polybags (< 5%). Thanks to sophisticated plug-in systems designed by packaging experts, This is achieved without using glue in most instances. For some products, Exped has reusable storage bags that are essentially part of the product. These are often made from material cuttings that would otherwise be waste. In order to protect the products and the packaging from moisture during the long transportation journeys at sea, the goods are stored in a large plastic bag in the transport box. From 2020 all POS cardboard boxes will be FSC certified. Exped is part of the Prana Packaging Movement, their goal is to completely eliminate plastic from our consumer packaging by 2021, as well as eliminate use of materials from ancient and endangered forests by 2022, and virgin forest fibers by 2025.

Exped ist sehr stolz darauf, ihre Produkte komplett plastikfrei verpacken zu können, mit Ausnahme von ein paar sehr sensiblen Stücken, die immer noch eine individuelle Polybag zum Schutz benötigen (<5%). Dank ausgetüftelter, von Verpackungsexperten entworfener Stecksysteme, kann sogar zum größten Teil auf Verklebungen verzichtet werden. Exped hat bei einigen Produkten wieder verwendbare Aufbewahrungsbeutel, die im weitesten Sinn zum Produkt gehören. Diese werden oft aus Reststoffen hergestellt. Um die Produkte und die Verpackungen auf dem langen Transportweg auf See vor Feuchtigkeit zu schützen, werden die Waren in einem großen Plastiksack in der Transportkiste aufbewahrt. Ab 2020 sind alle Kartonagen FSC zertifiziert. Exped engagiert sich als Mitglied beim Prana Packaging Movement, deren Ziel es ist, Verpackungen für den Endkonsumenten bis 2021 plastikfrei zu gestalten, bis 2022 vollständig auf Material aus Urwäldern und gefährdeten Wälder zu verzichten, bis 2025 sollen nur noch recycelte Zellulose eingesetzt werden und keine Materialen mehr aus Frischholz.

less

Events and Fairs

Exped's booth has been around for 20 years. Sales meetings are handled in a reduced way, and only European distributors are invited. Most of it is now handled by video training. There is a clear strategy for reducing emissions that arise from employee travel. Employees prefer to travel by train, while intercontinental travel involves flying in economy class. Employees travel is entirely compensated with myclimate.

Exped focuses on pragmatic and minimal advertising production. Product photos mainly come from the numerous field tests, which are carried out for example with mountain guide schools. The workbook is online. But there is still a very limited number of printed workbooks that are FSC certified and carbon neutral. Only a tent flyer is still printed. Furthermore, Exped lends cardboard displays to their dealers.

Exped's Messestand existiert schon seit 20 Jahren. Sales Meetings werden reduziert gehandhabt, nur europäische Distributoren werden hierzu eingeladen. Das meiste wird mittlerweile per Videoschulung gehandhabt. Es gibt eine klare Strategie für die Reduzierung von Emissionen bei Mitarbeiterreisen. Bevorzugt reisen Mitarbeiter mit der Bahn, bei interkontinentalen Reisen wird in der Economy Klasse geflogen. Mitarbeiterreisen werden vollständig mit myclimate kompensiert.

Exped setzt auf pragmatische und minimalistische Werbungsproduktion. Produktfotos kommen hauptsächlich von den zahlreichen Fieldtests, welche zum Beispiel mit Bergführerschulen durchgeführt werden. Das Workbook ist Online. Es existiert aber noch eine sehr limitierte Anzahl von gedruckten Workbooks, die FSC zertifiziert und klimaneutral produziert sind.  Lediglich ein Zeltflyer wird noch gedruckt. Des Weiteren verleiht Exped Schaufenster Displays aus Karton an ihre Händler.

less

Repair

Repair is always a top priority at Exped and everything that can be repaired is repaired, even if it's more expensive than replacing it. Repairs and parts replacement are handled very smoothly and efficiently, and Exped aims to be as accommodating as possible with the customer. Exped has three of its own repair shops, one in Switzerland, one in Germany for the EU and one in the USA. Information about their repair shops can be found on the customer's website and also at the dealerships. Spare parts are provided mostly free for customers, even if they are lost items. Exped has placed a lot of importance on making "how-to" Repair Videos on their YouTube Channel.

Exped has a large stock of material that is constantly being filled by old, unusable parts that are being taken apart. Exped has a repair database which is undergoing further development. Customers can also send their sleeping bags to Exped for refilling. As a result of diligent product development, Exped has relatively few returns. The close cooperation with the dealers is very important to Exped, dealers are trained and given lots of support to encourage customers to use their repair facilities.

Reparatur hat bei Exped immer die erste Priorität und es wird alles repariert, was noch repariert werden kann, sogar dann, wenn das teurer ist, als es zu ersetzen. Reparaturen und das Ersetzten von Teilen wird sehr kulant gehandhabt. Exped hat drei eigene Reparaturwerkstätten, eine in der Schweiz, eine in Deutschland für den EU Raum und Skandinavien und eine in den USA.  Die Informationen hierzu können die Kunden über die Website und auch beim Händler erfahren. Ersatzteile sind für Kunden immer gratis, auch wenn es sich um verlorene Dinge handelt. Exped hat ein großes Materiallager, das auch durch alte unbrauchbare gewordene Teile, die auseinandergenommen werden immer wieder gefüllt wird.Exped hat eine Reparaturdatenbank, die bei Weiterentwicklungen zur Verfügung steht. Kunden können auch ihre Schlafsäcke zum Nachfüllen schicken. Als Ergebnis einer gewissenhaften Produktentwicklung hat Exped relativ wenig Retouren. Exped ist die Zusammenarbeit mit den Händlern sehr wichtig, Händler werden geschult und vor allem in Sachen Reparatur von Exped unterstützt. Exped stellt ausserdem eine Vielzahl and How-To Reparaturvideos auf ihrem YouTube Channel zur Verfügung.

less

End Of Life

Exped has been working within a closed system when it comes to down since the very beginning. The down is taken from old products and cleaned with biodegradable detergent by an RDS certified down supplier and used as a blend with virgin down for new Exped products. Old products are either sold again, repaired or disposed of properly. Sometimes requests come from study groups or other projects looking for recycled materials, which is then gladly provided by Exped. An attempt is made to preserve the materials for as long as possible, for example as part of a repair product. For most products, which are made of many different materials, recycling is not yet possible. Exped is actively researching possibilities to change this in the future, but there are generally not many solutions in the hardware industry.

Bei dem Thema Daune arbeitet Exped schon seit der Gründung mit einem geschlossenen System. Die Daunen werden aus alten Produkten entnommen, und bei einem RDS zertifizierten Daunenlieferant mit biologisch abbaubarem Waschmittel gereinigt und als Mischung mit neuer Daune für weitere Exped Produkte verwendet. Alte Produkte werden entweder wieder verkauft, repariert oder fachgerecht entsorgt. Manchmal kommen Anfragen von Studiengruppen oder anderen Projekten, die Recyclingmaterial suchen, was dann auch gerne von Exped zur Verfügung gestellt wird. Es wird versucht, die Materialien so lange wie möglich zu erhalten, zum Beispiel als Teil eines Reparatur-Produktes. Bei den meisten Produkten ist Recycling an sich ist bei dem Produkt-Portfolio von Exped im weitesten Sinne durch die langlebigen Materialen bisher noch nicht möglich.

less

Re-Use and Rental
Life Cycle Assessment

Exped has carried out a life cycle assessment of its mats with a special focus on CO2 emissions. Data from various sources, such as the Higg Index, were used for the calculation, which was validated by myclimate.

Exped's goal is to measure all relevant factors, reduce CO2 emissions wherever possible and to compensate for the unavoidable negative impact in order to obtain a climate-neutral product. For a climate-neutral product, all climate-affecting emissions along the life cycle of a product are taken into account, from raw material production to the use of the product and the subsequent disposal or recycling. The amount of CO2 equivalents is compensated in high-quality myclimate (Gold Standard) climate protection projects.

Exped hat eine Ökobilanz ihrer Matten erstellt mit besonderem Augenmerk auf CO2 Emissionen. Um diese zu berechnen wurden Daten aus verschiedenen Quellen, wie z.B. dem Higg Index verwendet und von myclimate validiert.

Das Ziel von Exped ist es, alle relevanten Faktoren zu erfassen, zu reduzieren, wo es möglich ist und den nicht vermeidbaren Anteil zu kompensieren um ein klimaneutrales Produkt zu erhalten. Für ein klimaneutrales Produkt werden alle klimawirksamen Emissionen entlang des Lebenszyklus' eines Produktes berücksichtigt, von der Herstellung der Rohstoffe bis hin zum Gebrauch des Produktes und der anschließenden Entsorgung bzw. Wiederverwertung. Die so berechnete Menge an CO2-Äquivalenten wird in hochwertigen myclimate-Klimaschutzprojekten reduziert. 

less

Reporting

No reporting according to GRI standard.

Kein Reporting nach GRI Standard.

Definition and Share of environmentally friendlier products

The only products that are produced are ones that have a meaningful, long-lasting and varied use profile. The product must be repairable.

Es werden nur Produkte hergestellt, die einen sinnvollen, langlebigen Einsatz haben und vielseitig gebraucht werden. Das Produkt muss reparierbar sein.

less

Definition and share of socially more responsible products

First and foremost, the production of products should not harm anyone and enable employees to have good jobs.

Die Herstellung der Produkte soll in erster Linie niemanden schaden und gute Arbeitsplätze ermöglichen.

less

Innovation

Six out of 20 employees are directly responsible for product innovation and design. Innovation has always been central to Exped. Numerous, groundbreaking product developments Have come from, and Exped have also provided a template for products from other companies. Read more at "Our History" on the Exped Website.

Sechs von 20 Mitarbeitern sind direkt für Produktinnovation und Design verantwortlich. Innovation war schon immer ein zentraler Bestandteil von Exped. Zahlreiche bahnbrechende Produktentwicklungen stammen von Exped und haben auch eine Vorlage für Produkte anderer Unternehmen bereitgestellt. Mehr unter "Our History" .

less

Progress

Under the question of progress, we ask the brands specifically about topics on which they would like to work on the next year.

1. Climate-neutral by 2025.
2. Recyled materials > 50% by 2023
3. Continue to work on clear, publicly visible brand statement by Exped on sustainability with measures and timetable; including educating of all Exped employees in Switzerland and abroad.

In diesem Punkt wird die Brand danach gefragt, an welchen Themen sie im nächsten Jahr arbeiten möchten.

1. Kilmaneutral bis 2025
2. Recycelte Materialien > 50% bis 2023
3. Weitere Arbeit an einem klaren, öffentlich einsehbaren Brand Statement von Exped zu Nachhaltigkeit mit Massnahme- und Zeitplan; inkl. Sensibilisieren aller Exped-Mitarbeiter im In- und Ausland.

less

Multistakeholder Initiatives

Exped participates in the following industry initiatives: EOCA, ​​RDS, R-Value standard for sleeping pads. HIGG Index (is planned / in process)

Exped nimmt an folgenden Industrie-Initiativen teil: HIGG Index, EOCA, RDS.

less

Stakeholder dialogue

Exped aims to be more proactive in communicating with potential stakeholders such as customers, NGOs, etc. So far, only targeted requests for transparency have been processed.

Exped möchte sich vermehrt einer pro-aktiven Kommunikation mit etwaigen Stakeholdern wie Kunden, NGO's, etc. annehmen. Bisher wurden nur gezielter Anfragen zum Thema Transparenz bearbeitet.

less

Common Wealth

Exped believe that the people who use their products to experience nature, appreciate nature, and therefore want to protect it. They believe their equipment enables users to have carefree outdoor experiences in all weather conditions.

Exped glaubt daran, dass Menschen, die ihre Produkte bei ihren Naturerlebnissen verwenden, die Natur zu schätzen und sie deshalb schützen wollen. Sie glauben, dass ihre Ausrüstung es Benutzern ermöglicht, bei allen Wetterbedingungen unbeschwerte Outdoor-Erlebnisse zu haben.

less
Traceability

Exped maintains long-term partnerships and accompanies its manufacturing partners through changes and restructuring. Exped nominates all materials, the traceability is given to 100%.

Exped unterhält langjährige Partnerschaften und begleitet ihre Herstellungspartner durch die allfälligen Hochs und Tiefs einer Produktion. Exped nominiert alle Hauptmaterialien, die Nachvollziehbarkeit ist zu 100% gegeben.

less

Supply Chain

The Thunder backpack is made in Vietnam at a facility with which Exped has a longstanding relationship. The fabric comes from South Korea, the aluminum tusk from Vietnam. For the aluminum pole, Exped has decided against anodizing because this process does not meet Exped's ecological requirements. Since an uncoated rod would be less durable, Exped has chosen a powder coating. The sewn-in aluminum hooks come from China and are anodised in a bluesign® APPROVED process. Exped opted for aluminum hooks, as they are almost indestructible and therefore avoid expensive repairs. At each visit to Asia, Exped visits another ingredients supplier to get a more complete picture of the second (and third) tier supplier.

Der Thunder-Rucksack wird in Vietnam bei einem Hersteller produziert, zu dem Exped eine langjährige Beziehung unterhält. Der Stoff stammt aus Südkorea, das Aluminiumgestänge aus Vietnam. Für die Aluminiumstange hat sich Exped gegen das Eloxieren entschieden, da dieses Verfahren nicht den ökologischen Anforderungen von Exped entspricht. Da ein unbeschichteter Stab weniger haltbar wäre, hat Exped eine Pulverbeschichtung gewählt. Die eingenähten Aluminiumhaken stammen aus China und werden mit einem Verfahren eloxiert, das bluesign® APPROVED ist. Exped entschied sich für Aluminiumhaken, da diese nahezu unzerstörbar sind und daher teure Reparaturen vermeiden. Bei jedem Besuch in Asien besucht Exped einen weiteren Lieferanten der Zutaten, um ein immer vollständigeres Bild aller Lieferanten zu erhalten.

less

Certifications, Standards and Guidelines

About 90% of materials in this backpack are made of STANDARD 100 by OEKO-TEX® certified components. Only a few parts, such as the foams, are not certified.

Etwa 90% der Materialien in diesem Rucksack bestehen aus STANDARD 100 von OEKO-TEX®-zertifizierten Komponenten. Nur wenige Teile wie die Schäume sind nicht zertifiziert.

less

Design Process

Multifunctionality plays a decisive role in the design process, as well as excellent reparability. The backpack can be classically loaded from the top but also from the front, which makes the trekking backpack also a practical travel backpack. An often and widely used product always has a better life cycle assessment than one that is too specific and rarely used.

Multifunktionalität sowie eine sowie eine hervorragende Reparaturfähigkeit spielt eine entscheidende Rolle im Designprozess. Der Rucksack kann klassisch von oben, aber auch von vorne beladen werden, was den Trekkingrucksack auch zu einem praktischen Reiserucksack macht. Ein häufig und vielseitig einsetzbares Produkt hat immer eine bessere Ökobilanz als ein zu spezifisches und selten verwendetes Produkt.

less

Materials

97% nylon (polyamide 6), 3% aluminum buckles and rods.

97% Nylon (Polyamid 6), 3% Aluminiumschnallen und -stangen.

Environmental and Social Management

The code of conduct based on STeP by OEKO-TEX® is communicated to the manufacturer. Exped does not conduct its own audits, but has insights into the audit results of other major brands.

Der auf STeP von OEKO-TEX® basierende Verhaltenskodex wird dem Hersteller mitgeteilt. Exped führt keine eigenen Audits durch, hat jedoch Einblicke in die Auditergebnisse anderer großer Marken.

less

Chemical Management (PFC's)

The backpack is PFC free. A PU coating of the outer fabric ensures that the backpack stays dry.

Der Rucksack ist PFC-frei. Eine PU-Beschichtung des Oberstoffs sorgt dafür, dass der Rucksack trocken bleibt.

less

Animal Welfare

This product contains no animal ingredients.

Dieses Produkt enthält keine tierischen Inhaltsstoffe.

Product Transport

The products are transported directly from the manufacturer to the various countries in order to keep the transport routes as short as possible. Transport is done by ship and truck. From the distribution centre to the dealer, the products in Europe are sent via DHL Green, who compensate their C02use.

Die Produkte werden direkt vom Hersteller in die verschiedenen Länder transportiert um die Transportwege so kurz wie möglich zu halten. Transportiert wird per Schiff und LKW. Vom Distributionszentrum zum Händler werden die Produkte in Europa per DHL Green verschickt und somit C02 kompensiert.

less

Product Packaging

The backpack is sold without packaging, the hang-tags are made of FSC certified paper.

Der Rucksack wird ohne Verpackung verkauft, die Hängeetiketten bestehen aus FSC-zertifiziertem Papier.

Warranty

Exped gives a five-year warranty. Free repairs are handled helpfully and by being as accommodating as possible to the customer. The backpack is easy to repair. Everything can be replaced individually. For each production batch, a few parts, such as waist straps, etc., are additionally produced (subsequently to order) and supplied to the distributors, so that they have a small stock of spare parts at their disposal.

Exped gewährt fünf Jahre Garantie. Kostenlose Reparaturen werden hilfsbereit und so entgegenkommend wie möglich für den Kunden durchgeführt. Der Rucksack ist leicht zu reparieren. Alles kann einzeln ausgetauscht werden. Für jede Produktionscharge werden zusätzlich einige Teile wie Hüftgurte usw. hergestellt und (nachträglich auf Bestellung) an die Händler geliefert, so dass ihnen ein kleiner Vorrat an Ersatzteilen zur Verfügung steht.

less

Maintenance and Care

End of Use

Good reparability, very long life. The nylon is recyclable and the aluminum components can be easily separated from the product and recycled.

Gute Reparaturfähigkeit, sehr lange Lebensdauer. Das Nylon ist recycelbar und die Aluminiumkomponenten können leicht vom Produkt getrennt und recycelt werden.

less

Exped was founded in Zurich, Switzerland in 1983 by Andreas and Heidi Brun, and it is still owned by the family. They employ 20 people. Exped specialises in outdoor equipment including hard goods, sleeping mats and bags, tents, rucksacks, hammocks and other outdoor accessories.
Exped wurde 1983 von Andreas und Heidi Brun in Zürich gegründet und befindet sich noch immer im Familienbesitz. Sie beschäftigen 20 Mitarbeiter. Exped ist auf Outdoor-Ausrüstung wie Schlafmatten und Taschen, Zelte, Rucksäcke, Hängematten und anderes Outdoor-Zubehör spezialisiert.