Moving from Friedrichshafen to Munich was not such a big deal after all, maybe the ones who like camping were a bit sad to sleep on a parking lot. Yes, there were questions which could only be answered once the event began; how many people would show up? Would brands bring the same engagement they had in the previous years? Although the first day – Sunday, June 30th – started off a bit slow, it seemed that the new location was almost immediately well appreciated by everyone taking part. A popular opinion amongst brand representatives we spoke with seemed to be the increased accessibility of Munich compared to Friedrichshafen. So was it crowed? Seemed like some areas had more traffic than other, the CSR Hub didn't lack of attention, thanks to amazing speakers, round tables and podium discussions.
So what did you guys miss? Beside infamous german beers and weird curry wurst?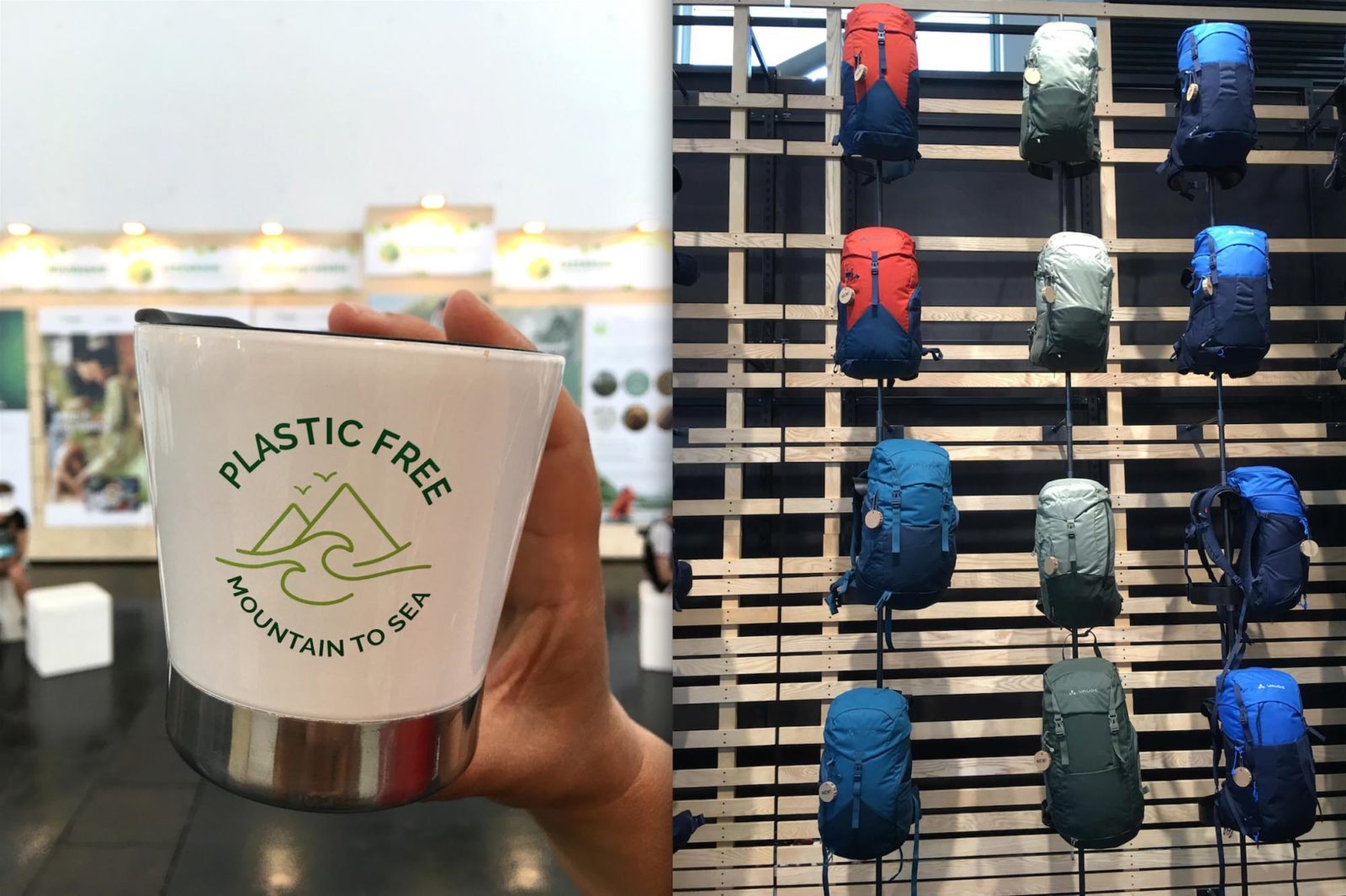 The first thing on Sunday morning was to get a reusable coffee mug from Klean Kanteen to have free coffee all day long! But there was a lot more to it. Messe München banned single use plastic and asked: "Do we really need this?" before taking any decision. They have put a code of conduct in place and lifted the trade show to the next level.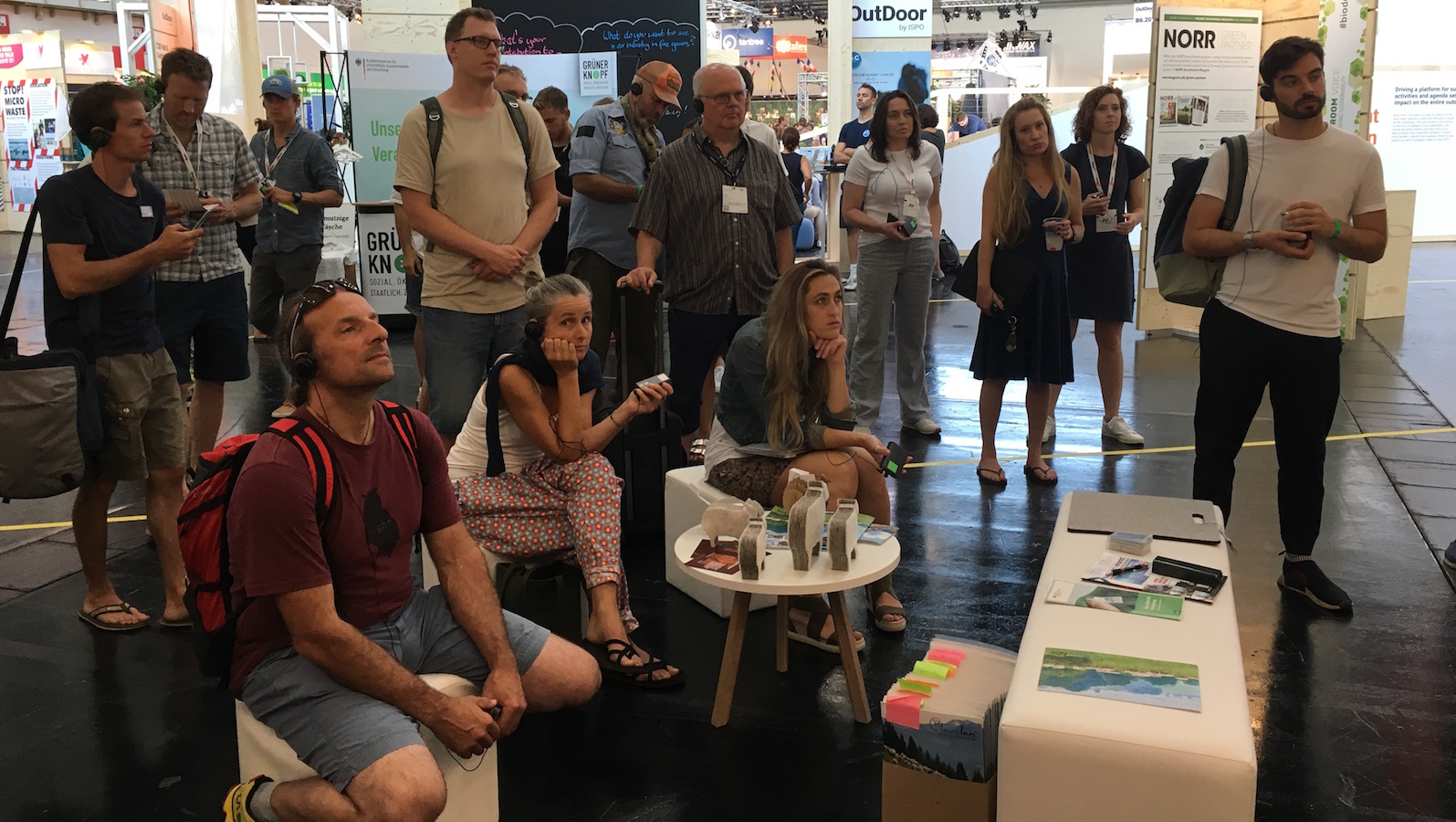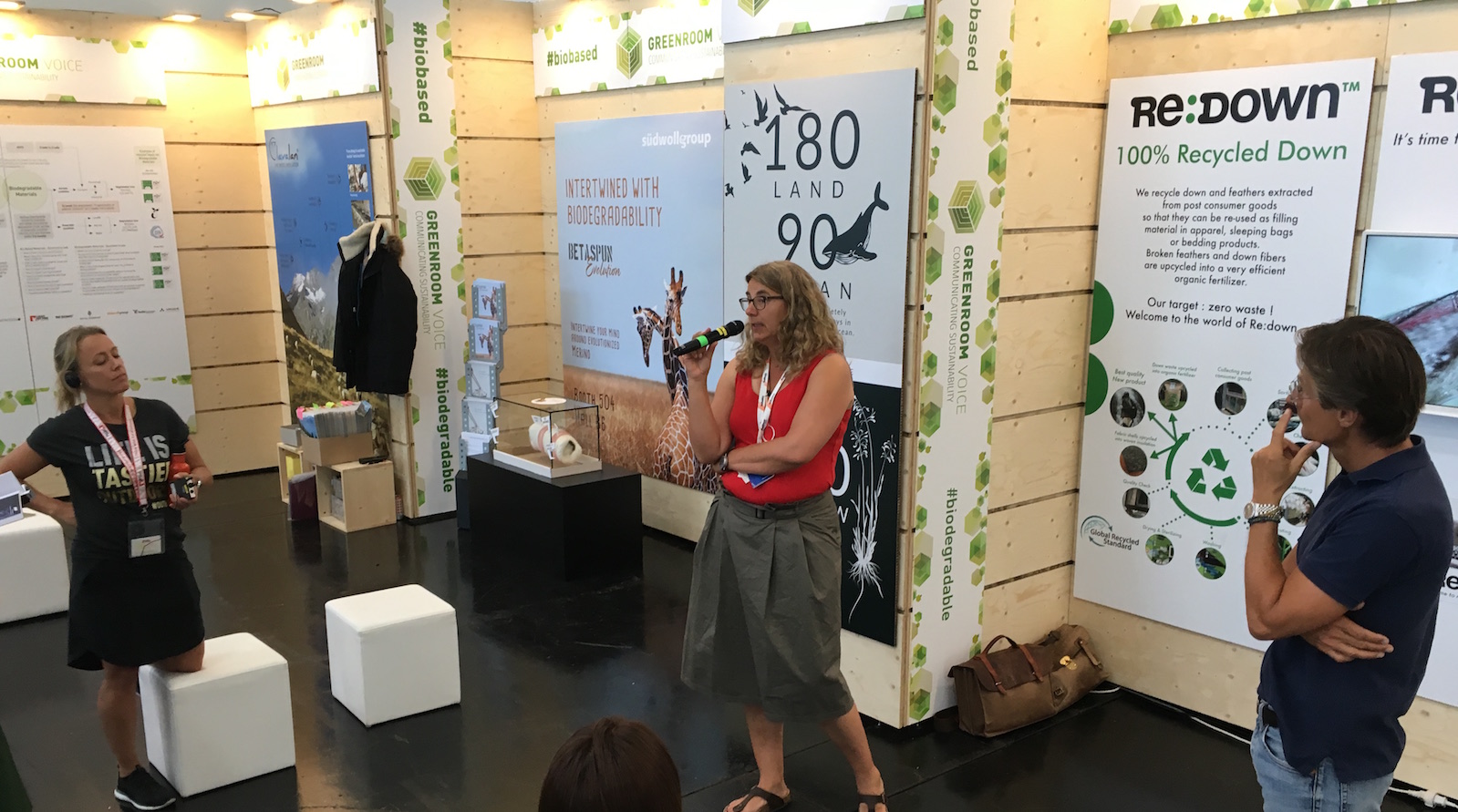 Thanks to all the brands that joined our showcase this year, it was a rare occasion to get an overview on some of the most innovative materials and processes available on the market today. As part of the CSR Hub we attracted many people interested in more sustainable technologies. We also found that the presence of bloggers and journalists increased drastically compared with the years before. And what makes us proudest of all: When we started with the GRV Showcase eight years ago, we were in the same Hall B6, but the main entrance being in Messe West, we were in the very far corner of the show. Now the CSR Hub including the GreenroomVoice Showcase was placed right at the entrance! This just shows how committed Messe München is now to the ever more important subject of sustainability practice in the OutDoor industry.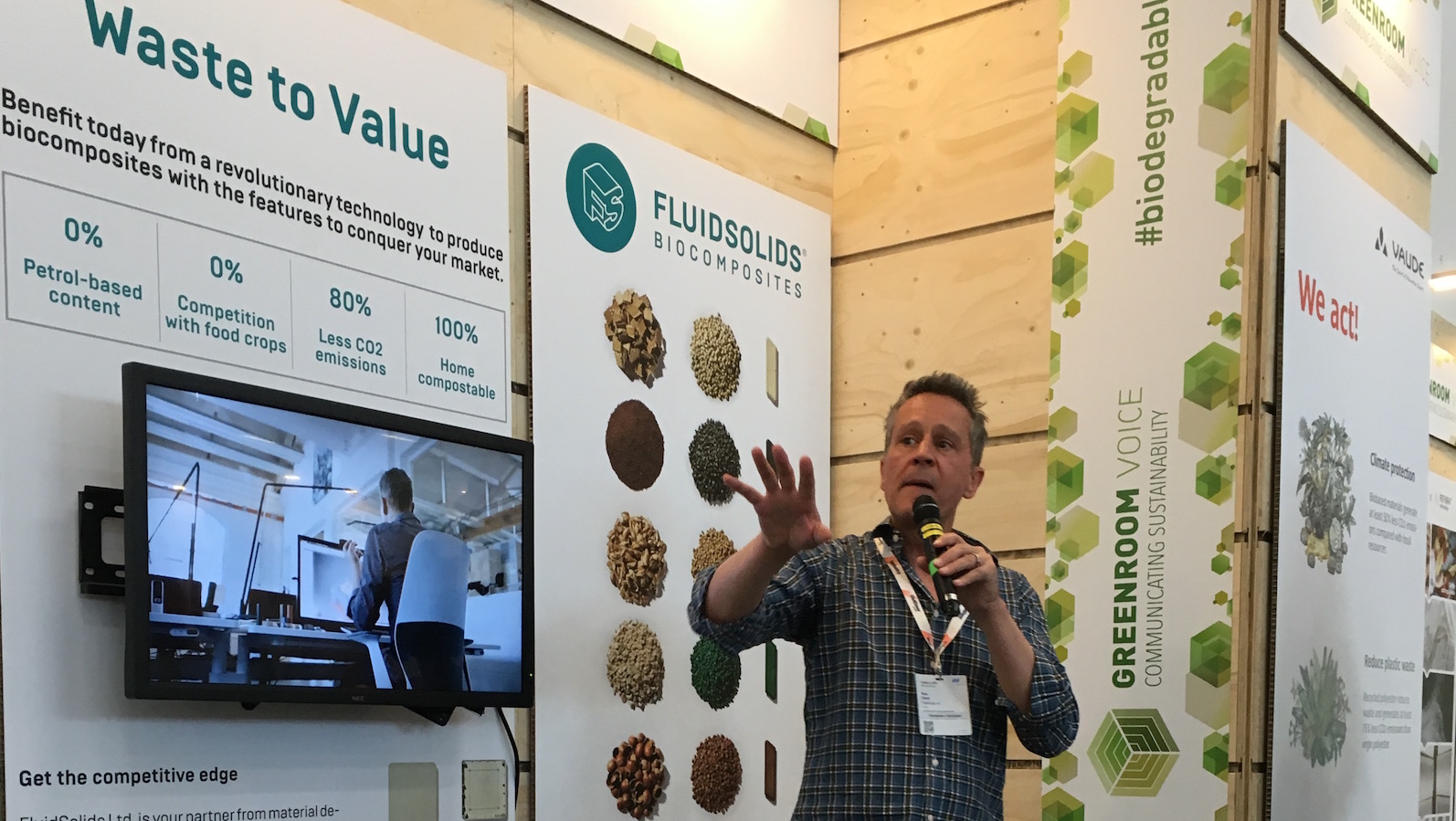 We chose the topic of biodegradable and bio-based for this year's showcase as brands throughout the entire outdoor industry are considering how to move toward a more sustainable economy. Crude oil is a finite resource that will be more expensive in the near future. And if waste is to be redefined as an ingredient and the 'single-use' concept be eliminated, bio-based and biodegradable technologies need to be developed. We believe that this topic has never been more relevant and that it will continue to grow in its importance. Beat Karrer, founder and CEO of Fluid Solids seems to agree. "Bio-based and biodegradable as a frame for the GRV Showcase fits perfectly with Fluid Solids, [it] makes sense to clarify the issue of bio degradability, composting, etc … as it is becoming more and more prevalent" he says.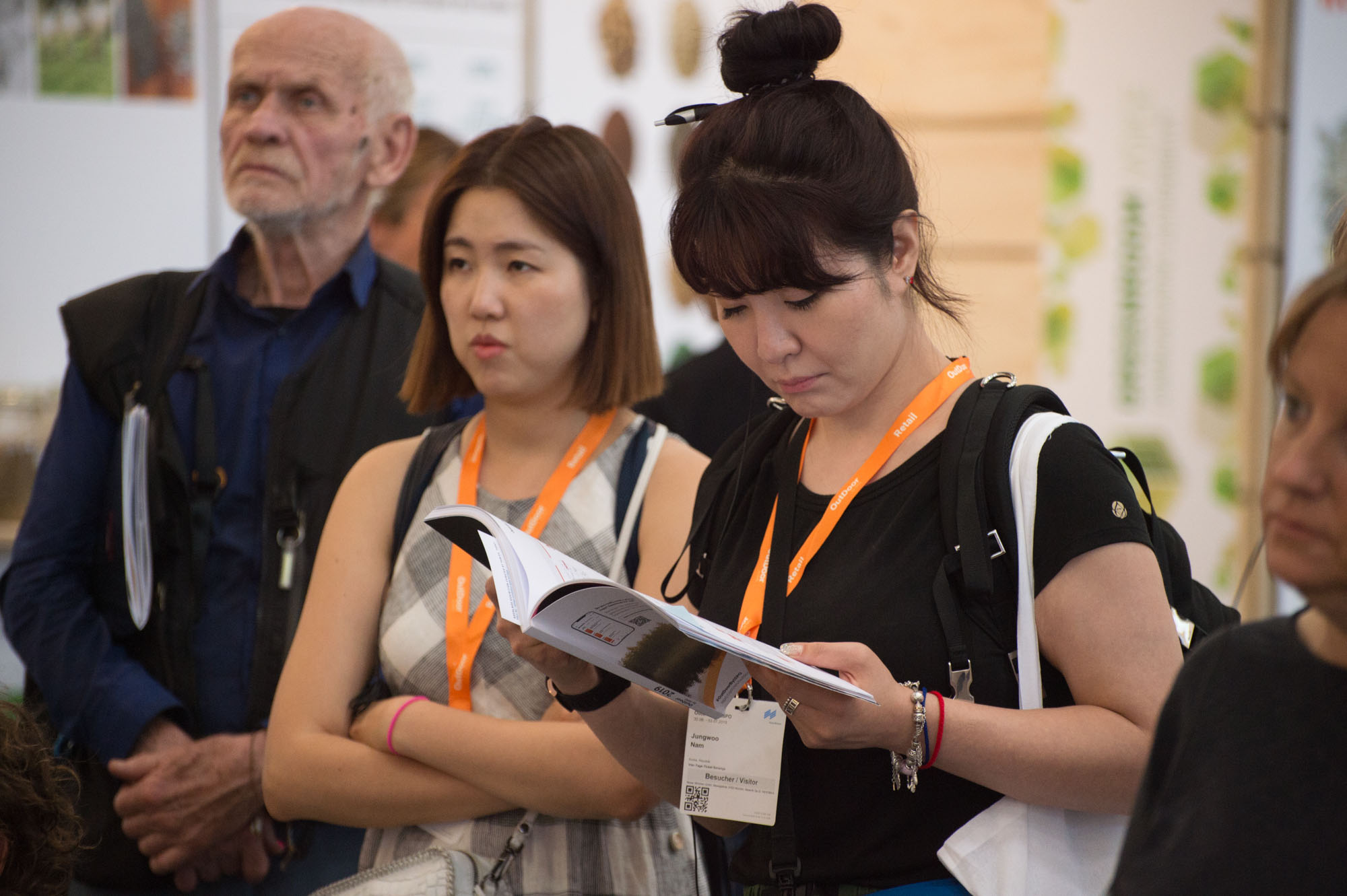 The 'center-piece' of GRV's showcase this year was our daily guided tour. Anyone who wished was able to join and explore the world of bio-based and biodegradable technologies and materials through the innovations of our partnered brands. The goal of the guided tour is to offer specific, relevant information along with providing a personalized space for engagement. For a brand such as Beyond Surface Technologies the showcase seemed to fit perfectly, "we very much like to be showcased alongside likeminded companies and people that share similar ideas, and a lot of what you can see here has actually been created in a collaboration across certain value chains, and I think that's exactly how we work too" says Matthias Fössel. Verena Keller from Südwolle voices a similar claim, "the topic of sustainability, traceability, all these ecological things are of high importance. We find that GRV is an excellent opportunity to present ourselves in a very connected, collaborative way, imbedded in a very forward-looking concept."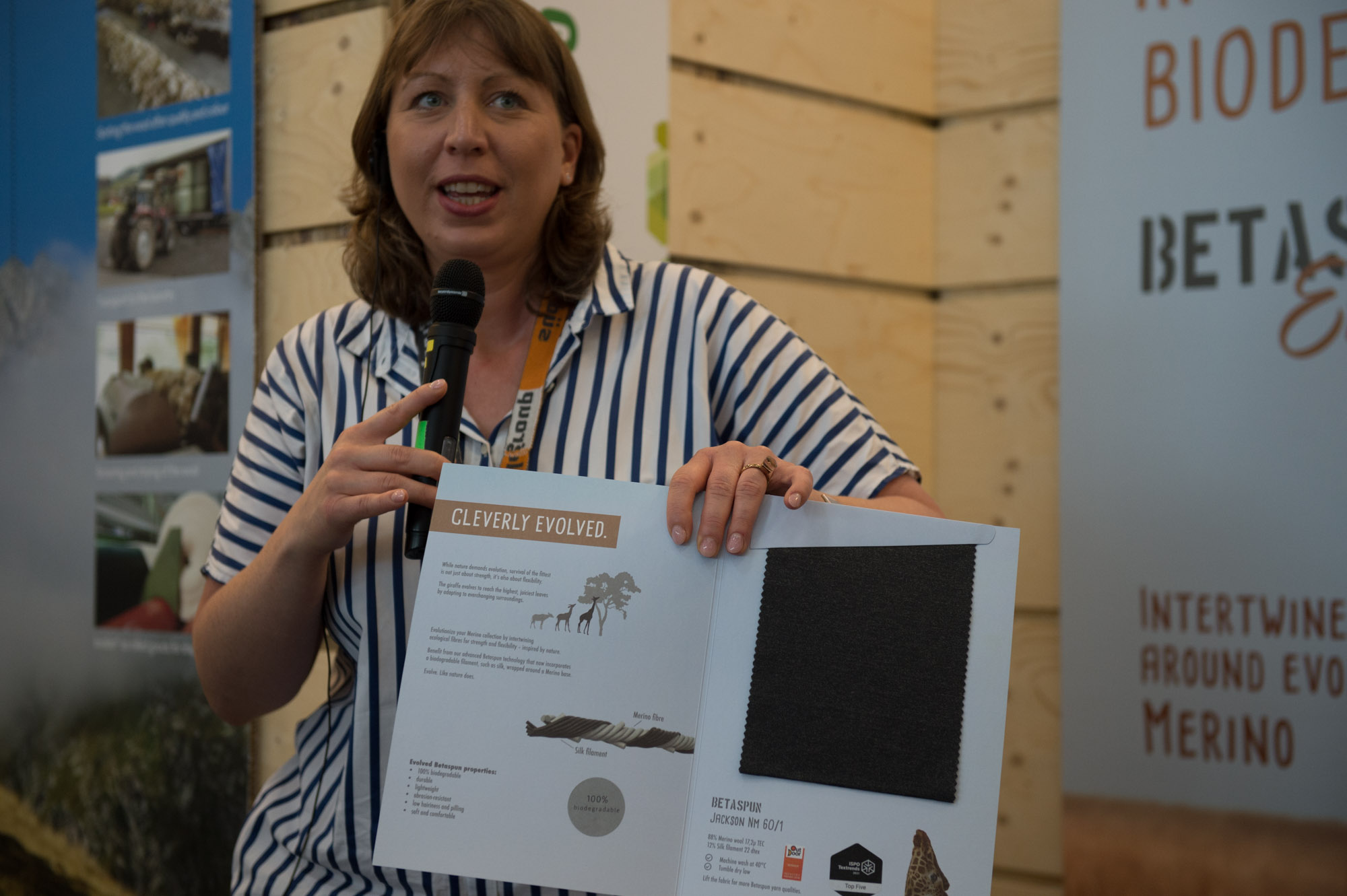 While many technologies in this field are still emerging, Goetz Giebel from American Wool clarifies that wool has been a biodegradable option for centuries, "it is a great opportunity for us to promote wool as a natural biodegradable fiber, because people have been trying to work on chemical fibers to try to make them biodegradable and wool just has always been."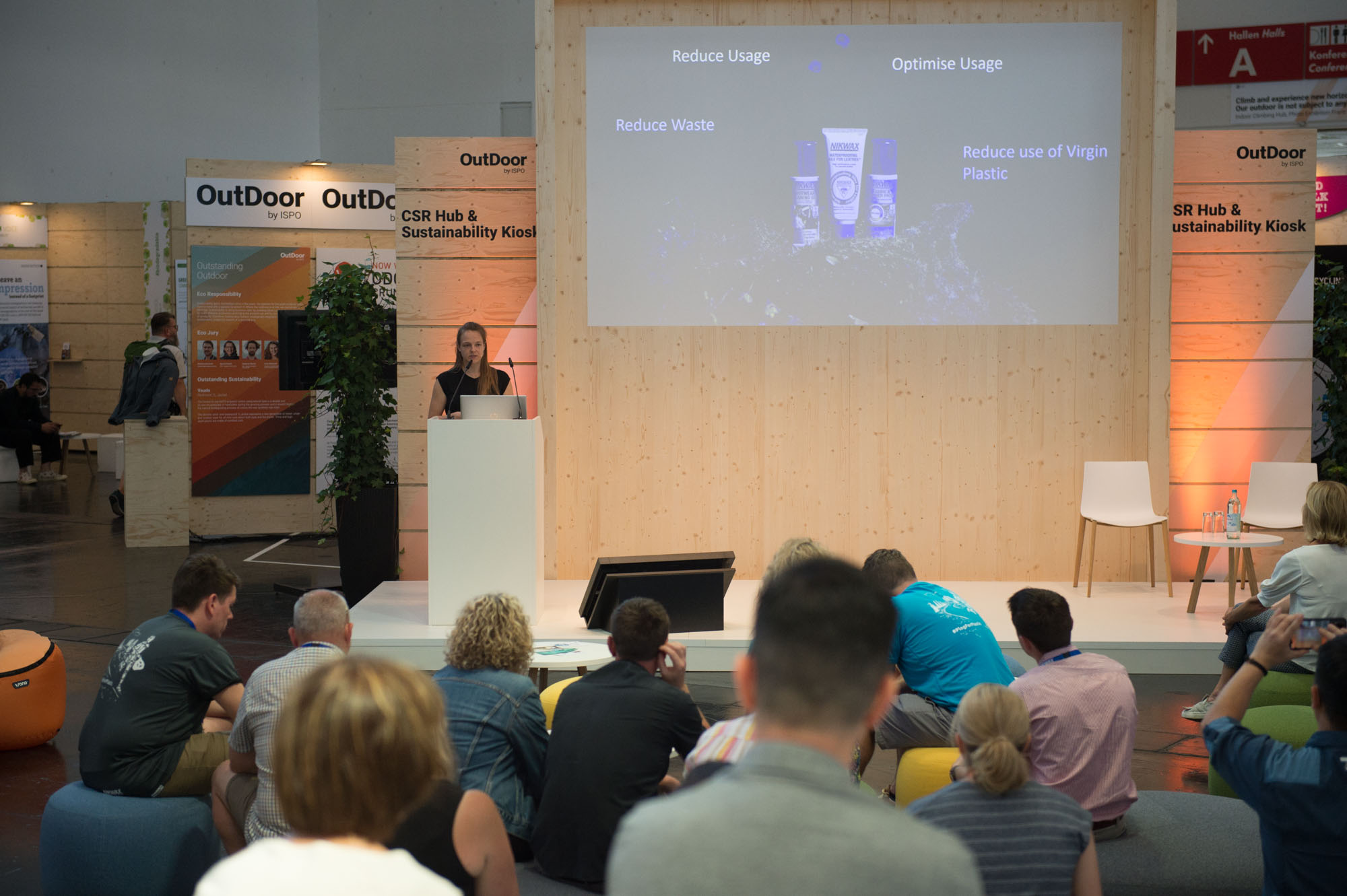 Matthias Fössel from Beyond Surface Technologies believed that "from an international perspective [Munich is] easier to access, its well known. People are probably here more often than once a year. It's a good team up." Furthermore, it seemed that the structure of the event itself was well appreciated. "I think its way more spacious, its way more relaxed. I do like it because immediately when you come here you compare it to ISPO, it's what we are used to in Munich. And I do love that it's not just a lot of booths, but it's all these platforms that you have and all this information" says Verena Keller from Südwolle. The format of presentations seemed to promote greater sharing of information and engagement throughout the entire value chain. "I feel that for the first time all the industry partners are growing together because of those hubs. It doesn't feel like supplier and customer anymore, it feels like one joint group, like one mission that we are all working on and there are a lot of formats supporting that" finishes Verena.
While the spread of attendees was appreciated by some, others believed an even greater representation could have been achieved. René from Vaude, wanted more of an end consumer presence. He believed that OutDoor would've been a fantastic setting for engagement between brands and their consumers because generally brands, "especially larger ones do not get many chances to engage face to face with end consumers". Maybe the way to go in the future?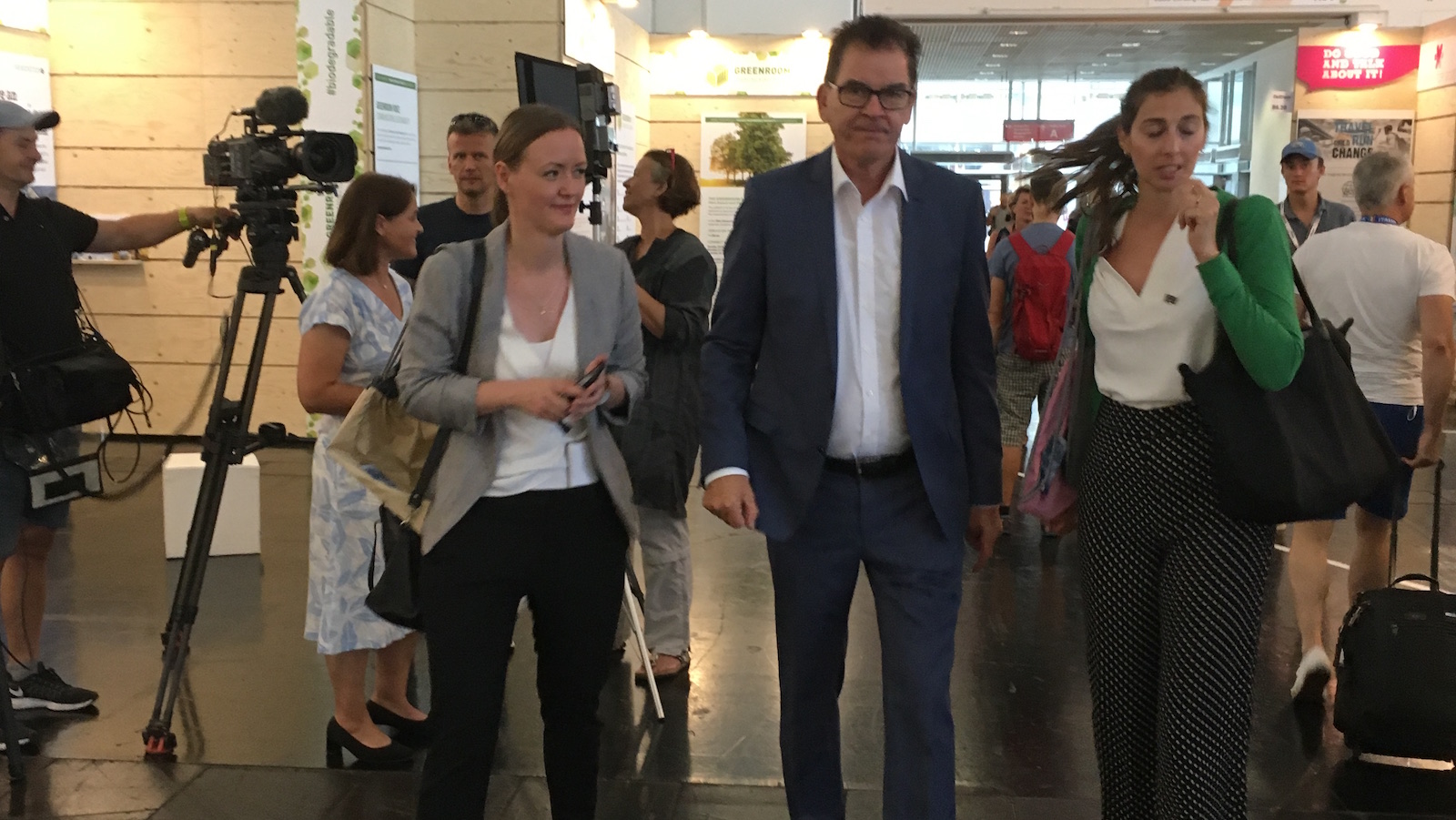 The Minister of Economic Cooperation, is a testimony to how relevant sustainability is with the general public. He took part in a podium discussion about the German initiative "Der grüne Knopf" (the green button) together with model and 'green fashionista', Barbara Meier, who came back earlier then planned from her honeymoon in order to show her particular interest in sustainable fashion. Relevant TV reporters documented the event and showed much interest in the showcase.
We found OutDoor by ISPO to be a great success and look forward to next years!