American sheep do their part in taking care of the land by tackling noxious invading weeds, promoting healthy forests, fighting weed and insect pests in agronomic crops and last but not least even reducing the dangers of wildfires.
#biobased #biodegradable
With wool being a completely natural product, it is both: Bio-based and biodegradable. It is part of the most important solutions tackling the challenges around renewability and waste.
American Wool is part of this years GreenroomVoice showcase at ISPO again- Hall A2, Sustainability HUB. If you are interested in wool coming from the vast farmlands of America don't miss their personal presentation on Monday, the 27th of January 2020.
Whilst it has been known for decades that wool biodegrades in soil, adding nutrients back to the earth and does not impact the planet with microfibre and plastic pollution.
Opting for wool products can have a positive impact on the planet as the microscopic fibres released into our waterways when we wash our clothes often end up in our food and at the end, we are effectively eating our own clothes.
This is an important message for wool in the current awareness and concern for the planet, and how 'we' as individuals can 'each' help to reduce this impact. A survey of over 2,000 people across the UK showed 44% of people don't realise that synthetic fibres such as polyester, acrylic or nylon are actually plastic. An estimated 35% of primary micro-plastics entering our oceans are released through the washing of textiles.
Peter Ackroyd, Chief Operating Officer for the Campaign for Wool, said: "Take care of wool and wool will take care of you. It is not only good for the planet but also good for your health. It is really easy to look after, requires less laundering due to its natural cleansing and stain repellent properties. Investing in wool will give back lots in return – not just in terms of comfort but also in longevity and cost per wear."
Hand-selected, natural materials woven through a process, proven and perfected. Wool from America welcomes innovation, allowing mastery of both fashion and climate. Striking the balance between expedition tested and red carpet contemporary, wool is not fast fashion.
If you want to know more and discuss further, please come meet American Wool Monday 27.1.2020 at 11:00 am, they will present what they are doing during the GreenroomVoice Guided Transparency Tours.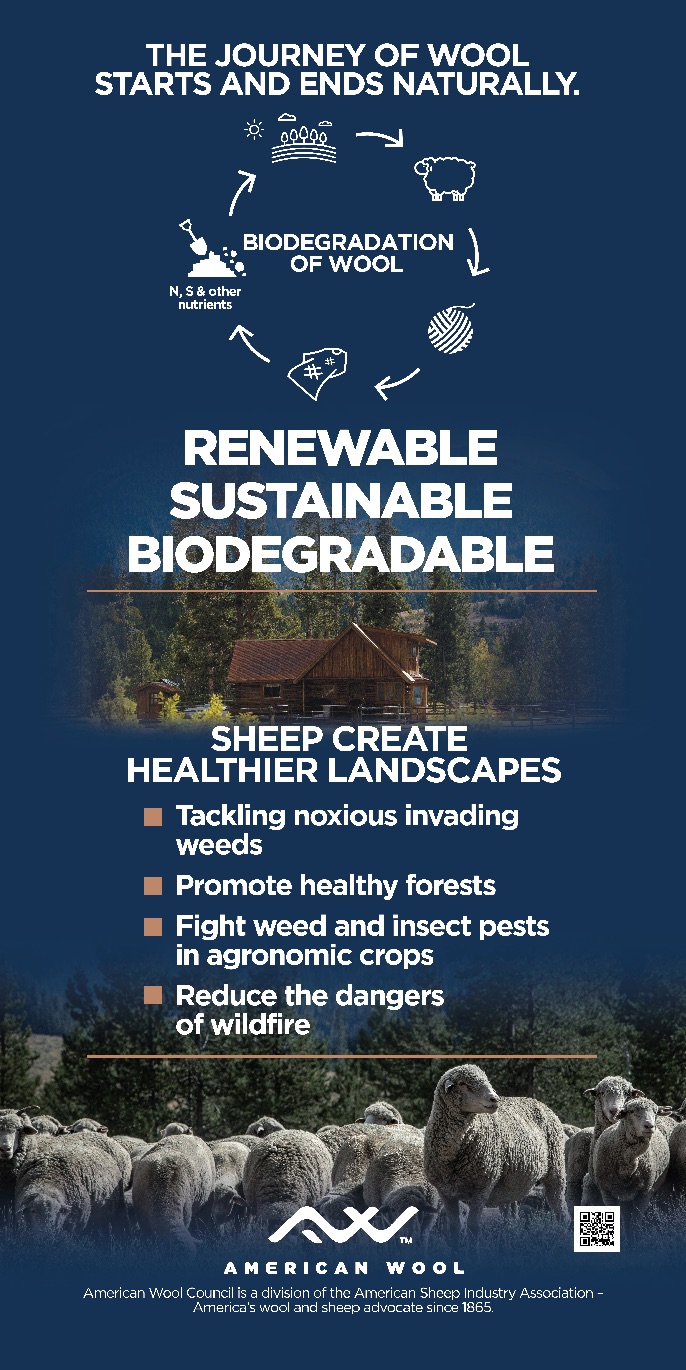 About American Wool:
The American Wool Council is a division of the American Sheep Industry Association, which is a non-profit organization that works to improve the American wool industry and to promote the usage of American wool–both in domestic and international markets.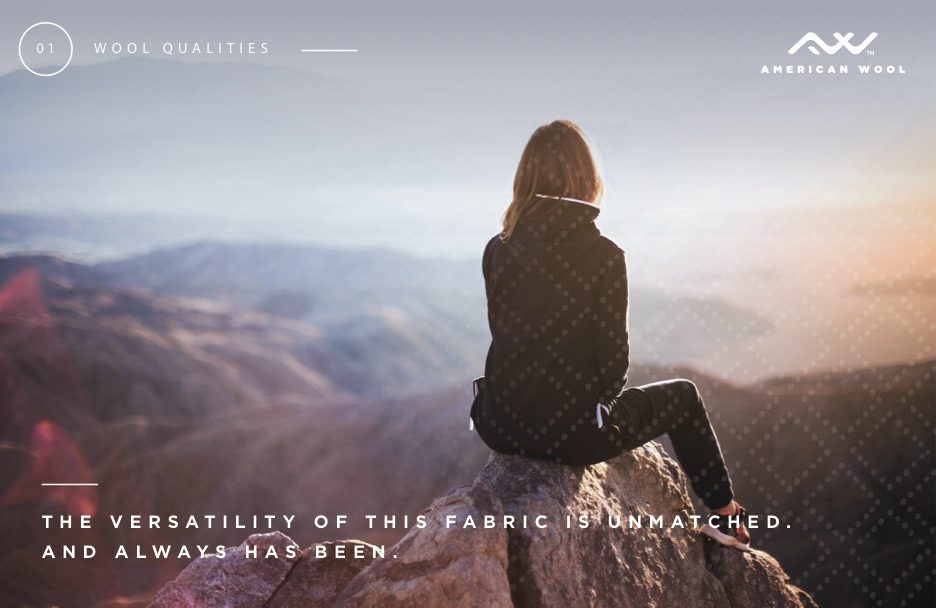 ---
Monday 27-01-2020 @ 11:00am Sustainability HUB – HALL A2

---
Representatives of brands and organisations will be there personally to speak about their projects, product and achievements. If you are curious about the latest developments in this exciting and challenging field you are welcome to join us!
DAILY GUIDED TOURS: 
Sunday 26.1.2020 :  Dyecoo, myclimate, Nikwax, PrimaLoft®, Re:Down, R*CONCEPT
Monday 27.1.2020: Sicomin, American Wool, Freudenberg, Hohenstein, Südwolle Group, Textile Exchange
Tuesday 28.1.2020: Allied Feathers and Down, Bergans, Fluidsolids, NZero, HDWool, Lavalan, VAUDE