Südwolle Group, leading spinner of pure wool and wool blend worsted yarns, will be part of our showcase at ISPO 2020, to present some inspiring new products within its outdoor and functional yarns collection "Yarn in Motion".
#biobased #biodegradable
Meet Südwolle Group personally at the GRV Guided Transparency Tour to on Monday the 27th of January at 11.00 am at the GRV Showcase/ Sustainability Hub- Hall A2.
It's difficult not to be aware of problems caused by micro-plastics nowadays. The world is afraid of tiny synthetic particles that are less than 5 mm long. During washing a garment can potentially lose up to one million micro fibres. The threat is no longer abstract, it has a name, and we are all part of the solution. These particles can seep through filters and be flushed into our waterways and, if they are not biodegradable, pollute our oceans.
This season's focus for Yarn in Motion is on biodegradable products: Pure Merino is fully biodegradable, when blended with other natural fibres such as hemp, Lenzing™ Lyocell (Tencel®), Lenzing™ Modal and silk, Merino yarns are gaining additional characteristics without compromising on biodegradability.
With the newly developed Merino Blends, adding biodegradable Polyamid components, those blended yarns can reach a new technical performances. An ecological solution for all those who are looking for materials that will not add to micro plastic pollution.
The wool fibre consists of a protein called 'Keratin', the same structure that makes up human hair.
When buried in soil or exposed to seawater, fungi destroy the ends of the wool fibre and bacteria digest process the weakened fibre by secreting enzymes. Wool contains a high percentage of nitrogen that is the reason for its good biodegradability properties
Does my shirt biodegrade while I am wearing it?
No! Moisture and/or soil fungi are critical for biodegradation. When absent, there is no degradation of a garment.
What about the dyes?
They do not have any impact on wool's biodegradation itself. When the fibre dissolves, the dyes are being decomposed in their single components that occur in nature separately. The amount of dyestuff left on the final garment is very low, it makes up less than 5% of the wools weight.
Further, Südwolle Group strive to use certified dyes that don't contain components that might be harmful to the environment and our engineers are continuously improving the dyestuff recipes.
What about the seams?
Seams made of wool might not degrade as easily as they consist of a thicker layer of fabric. To this point however, seams are predominantly made of fibres that do not biodegrade.
Südwolle Group is a global producer of worsted yarn for weaving, circular and flat knitting in pure wool and wool blends. The company's collections Südwolle, Biella Yarn, Yarn in Motion, Richter, HF, Stöhr and Soey are focused on different segments of the global textile market. Located in the Nuremberg metropolitan area of Germany, Südwolle Group employs more than 3000 people globally with production facilities in Germany, Italy, Poland, Romania, Bulgaria and China. Sustainable excellence in all its dimensions is a philosophy the organisation's operations, planning and investment actions.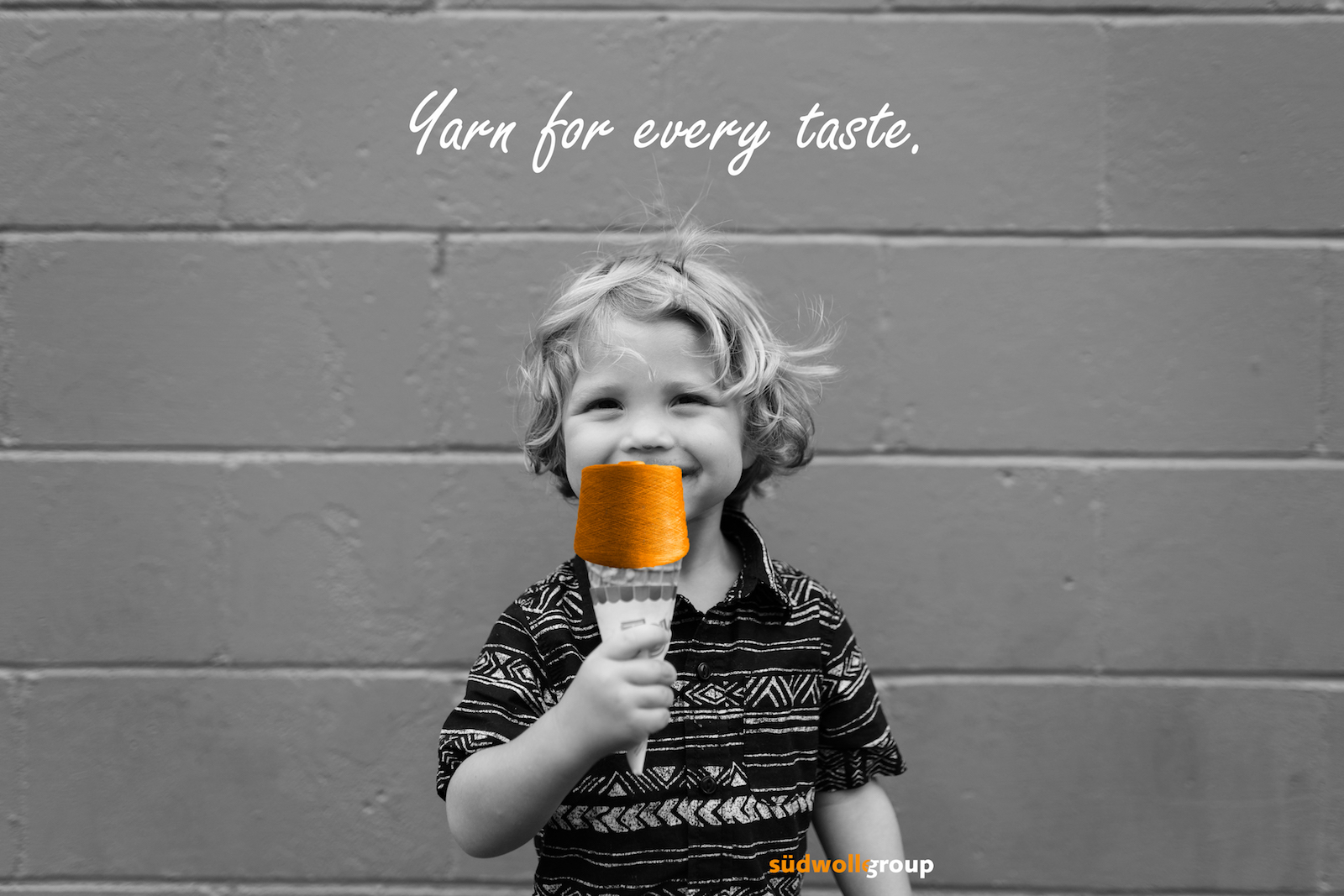 ---
Monday 27-01-2020 @ 11:00am Sustainability HUB – HALL A2

---
Representatives of brands and organisations will be there personally to speak about their projects, product and achievements. If you are curious about the latest developments in this exciting and challenging field you are welcome to join us!
DAILY GUIDED TOURS: 
Sunday 26.1.2020 : DyeCoo, myclimate, Nikwax, PrimaLoft®, Re:Down, R*Concept
Monday 27.1.2020: American Wool, Freudenberg, Hohenstein, Südwolle Group, Textile Exchange
Tuesday 28.1.2020: Allied Feathers and Down, Bergans, Fluidsolids, Lavalan, NZero, VAUDE