We are exited to announce the brands who present their poster personally at our GRV Transparency Tours.
Meet the makers every day at 11.00 am at the GRV showcase in hall A2.
As part of the Sustainability hub and placed at the front end of Hall A2, in 2020 sustainability has reached an importance that is mirrored by this prime positioning.
Challenging situations around sustainability are best tackled with industry wide approaches. To get people together to exchange, inspire each other, share experience and knowledge, we have put together showcases with relevant focus topics for a decade now.
If you are keen to meet the makers and get a good overview and deeper insight into the subject of bio-based and biodegradable material and products, then this is a date to note.
Sunday 26.1.2020 : CleanDye, DyeCoo, myclimate, Nikwax, PrimaLoft®, Re:Down, R*Concept
Monday 27.1.2020: American Wool, DuPont, Freudenberg, Hohenstein, Südwolle Group, Textile Exchange
Tuesday 28.1.2020: Allied Feathers and Down, Bergans, FluidSolids, Lavalan, HDWool, NZero, VAUDE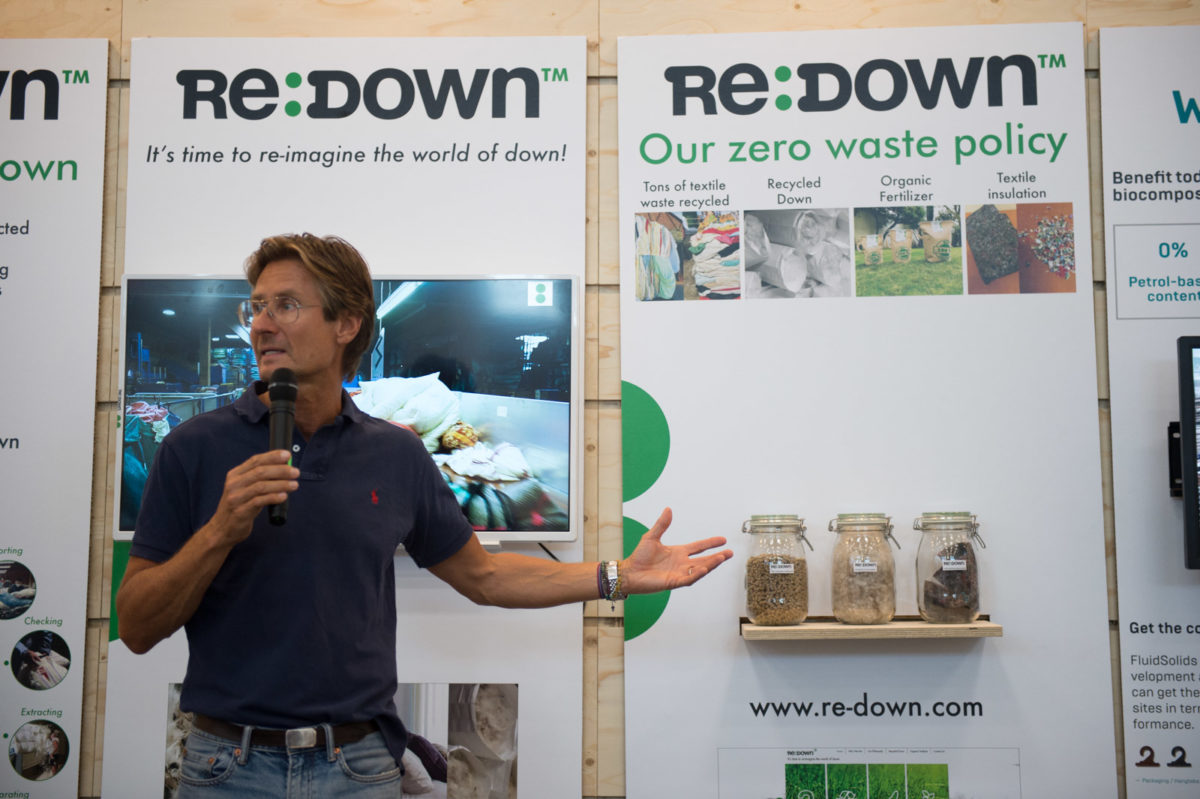 Leading businesses, suppliers, brands and organizations will present their poster and project personally to you and answer your questions.
This platform is a way to get in touch with what is going behind the scenes and on the front end. Suppliers and brands expose their achievements and offers, but also renowned organisations like Textile Exchange are present to engage with the audience. From curious sustainability enthusiasts, students, agencies, retailers, press and experts the GRV Transparency Tours have been buzzing with interested listeners in the past! With up to 40 people each tour at ISPO 2019 at full capacity.
This interactive format has proven it's worth.