Committed Outdoor enthusiasts don't fear the rain, as long as their gear can keep them warm and dry. But not at any price. The waterproofing solutions have to be safe and sustainable, without fluorocarbons, nor toxic chemicals.
Hear Nikwax speak at our GRV Transparency Tour on Sunday the 26th of January 2020 at the Sustainability Hub, Hall A2.
Since 1977, Nikwax manufactures high quality cleaning and waterproofing products, that helps to prolong the life and enhances the performance of clothing, footwear & equipment. Nikwax takes real action in a broad range of areas. From internal policies to reduce direct impacts, to external funding of conservation and education, Nikwax strive to live by its principles and set an example to the rest of the industry.
Nikwax has always rejected the use of perfluorinated compounds (commonly referred to as fluorocarbons or PFC's) because of their questionable environmental and health effects. Nikwax products are save to use and for the environment: no toxic propellant gases, no fluorocarbons, solvent free and water based. By using Nikwax you can renew your gear and reduce the impact.
In 1987 Nikwax moved into the area of industrial products, with a new fabric system called "Nikwax Analogy", which uses the principle of waterproofing directionality, that is, actively moving liquid water, as well as moisture vapour, away from the wearer's body. The Nikwax Analogy waterproof system requires no PFC chemicals to function effectively. The system has primarily been adopted by the clothing brand Páramo, which has won many awards in Britain for its waterproof jackets. Páramo supplies, amongst others, the British Antarctic Survey team.
Plastic is a huge problem in the natural environment, and especially in our oceans and rivers. Whilst plastic is an extremely useful material that has saved many lives by providing cheap hygienic packaging and multiple useful objects, its misuse is a major menace. Publicity about the scale of the problem has been increasing as we see images of mountains of plastic rubbish on beaches and floating islands of plastic in the Pacific. There is no doubt that plastic is contributing to the destruction of many sea species and is entering our food chain.
The Nikwax goal is to take plastic out of the natural environment and reduce waste. Nikwax delivers waterproofing aftercare product to consumers reliably in recycled and recyclable plastic bottles. That allows outdoor people to restore and continue to re-use garments that would otherwise be thrown away. But we must make sure that plastic use is kept to a minimum and that it is not allowed to escape.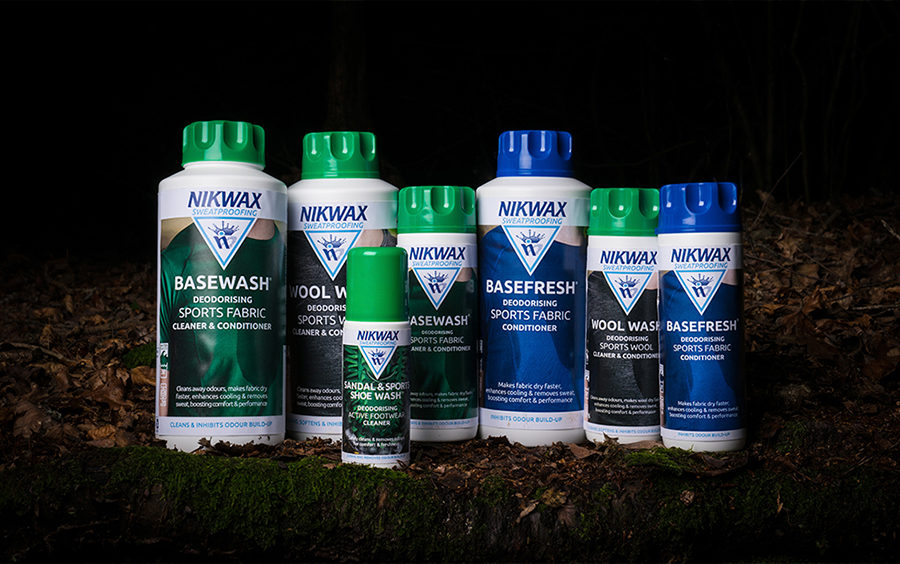 Whether you work or spend your leisure time outside, Nikwax keeps you dry. Nikwax products are EASY to use. The products go exactly where needed; less product is wasted, saving you money. You can treat gear with Nikwax in your washing machine, by hand or by using our spray-on products.
"We are all horrified by the images that we see on our news feeds of plastic pollution. It is abhorrent to visit a wild space and find it polluted with unnatural waste," said Nick Brown, founder of Nikwax. He added, "Plastic pollution is one of the problems we CAN solve through raising awareness, recycling, using new technology and improving regulation. We hope to contribute to ultimately eliminating the problem without contributing further to climate change."
Nikwax bottles have always been made of recyclable plastic, but by committing in future to making bottles from recycled plastic Nikwax is contributing to a market for recycled materials. It will be a progressive process, but the goal is that by mid- 2019, 85 per cent of Nikwax bottle plastic will be recycled, and by the end of 2020, 100 per cent.

This graph shows the percentage of waste from Nikwax UK sites sent to landfill, against the percentage of waste sent for recycling.
Nikwax make products designed to be used in the home, where cross contamination of food and air is a real possibility. That is why they take such care to select only safe ingredients, and avoid chemicals which pose a potential risk to human and environmental health.
"All our aftercare products are manufactured in the UK, so our use of chemicals is regulated by the European REACH Legislation. But, as with many environmental issues, we feel the Law does not always go far enough, and can be slow to react to new information. In addition to compliance with the chemical restrictions defined by REACH (see list of restricted chemicals), our own team of scientists, including two PhD chemists, has developed a stricter list based on a precautionary approach."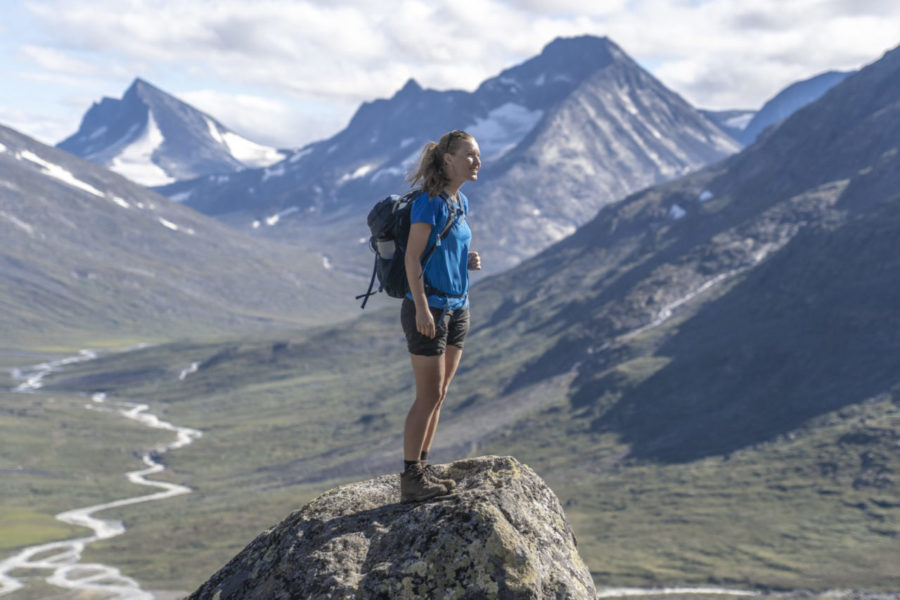 ---
Sunday 26.01.2020 @ 11:00am Sustainability HUB – HALL A2

---
Representatives of brands and organisations will be there personally to speak about their projects, product and achievements. If you are curious about the latest developments in this exciting and challenging field you are welcome to join us!
DAYLY GUIDED TOURS :
Sunday 26.1.2020 : CleanDye, DyeCoo, myclimate, Nikwax, PrimaLoft®, Re:Down, R*Concept
Monday 27.1.2020: American Wool, DuPont, Freudenberg, Hohenstein, Südwolle Group, Textile Exchange
Tuesday 28.1.2020: Allied Feathers and Down, Bergans, FluidSolids, Lavalan, HDWool, NZero, VAUDE