Spring is coming with stormy winds and some unpredictable weather. Nothing like joining a retreat or take a couple of extra yoga classes to increase your wellbeing. NORR has asked us to look at suitable products from their "Green Partners", that come with outstanding environmental performances.
To enhance the performance of their classic G1000 fabric, which is made from recycled polyester and certified organic cotton, Fjällräven has further developed it. The new, award winning G1000 Air-Stretch works completely without Elastane, which increases the possibility of future viability within a circular economy. The recycling of polyester / cotton blends are already being worked on and the industry is expecting to have a recycling solution for this most common blend in the future. The pants are not delivered impregnated, but can be retrofitted with Greenland Wax if necessary. Greenland Wax consists of beeswax and paraffin. The pants are easily repairable.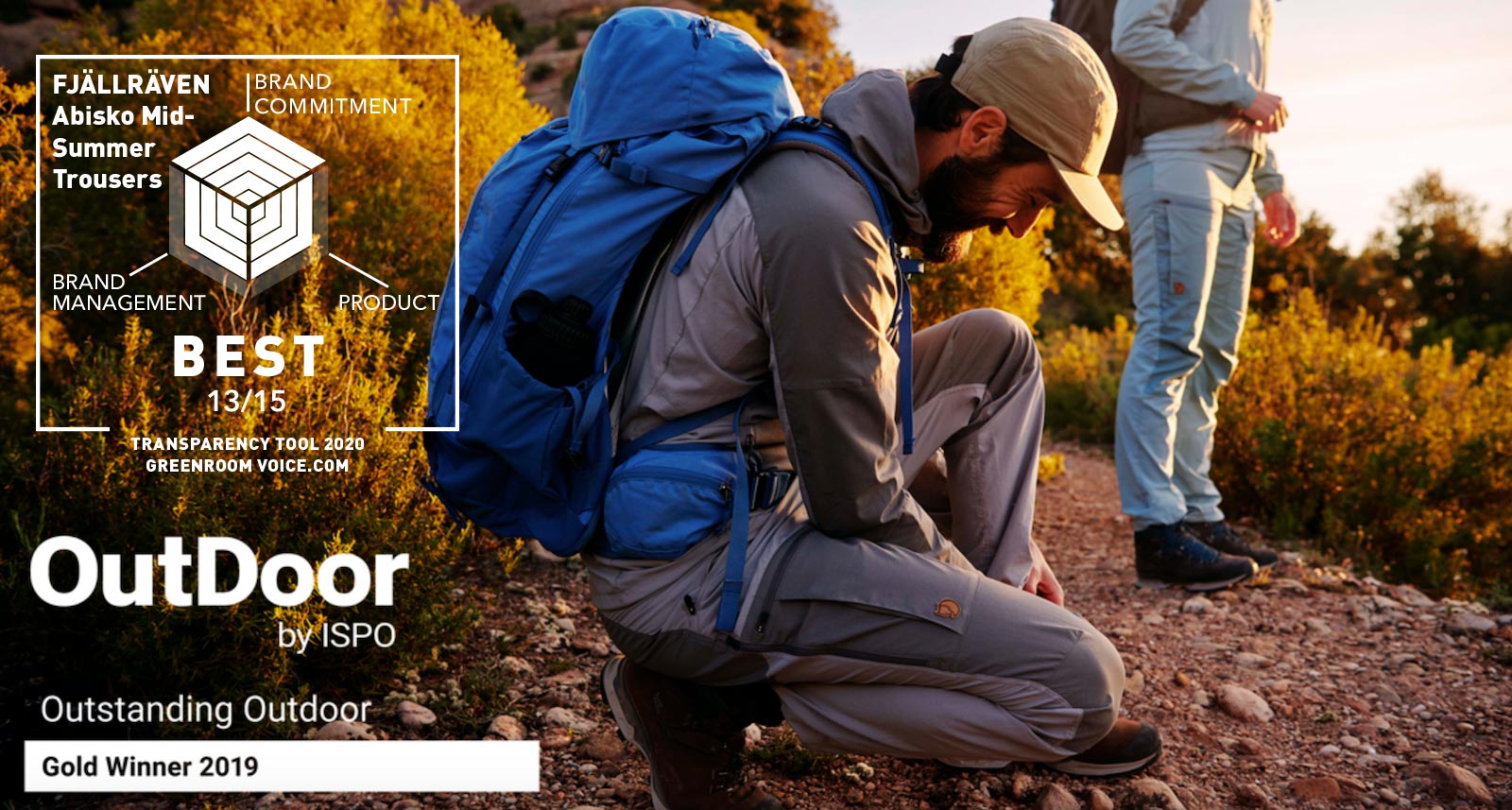 These fluffy socks are perfect for cold days or to slip on after a yoga class, to avoid cold feet during the relaxation phase. The Wool Socks 800 are made from 70% merino wool and 30% polyamide. The high proportion of mulesing-free merino wool from Argentina speaks for quality. The fact that Woolpower has all products manufactured at its headquarters in Sweden is exceptional and an absolute best practice example in the social aspects of a supply chain. Most products are manufactured in regions that are below the wage level of the Central European countries. At Woolpower, employee pay is not only appropriate, the exchange, the cooperation between the company management and the employees in the knitting and sewing shop is unique and brings many advantages in design and quality control.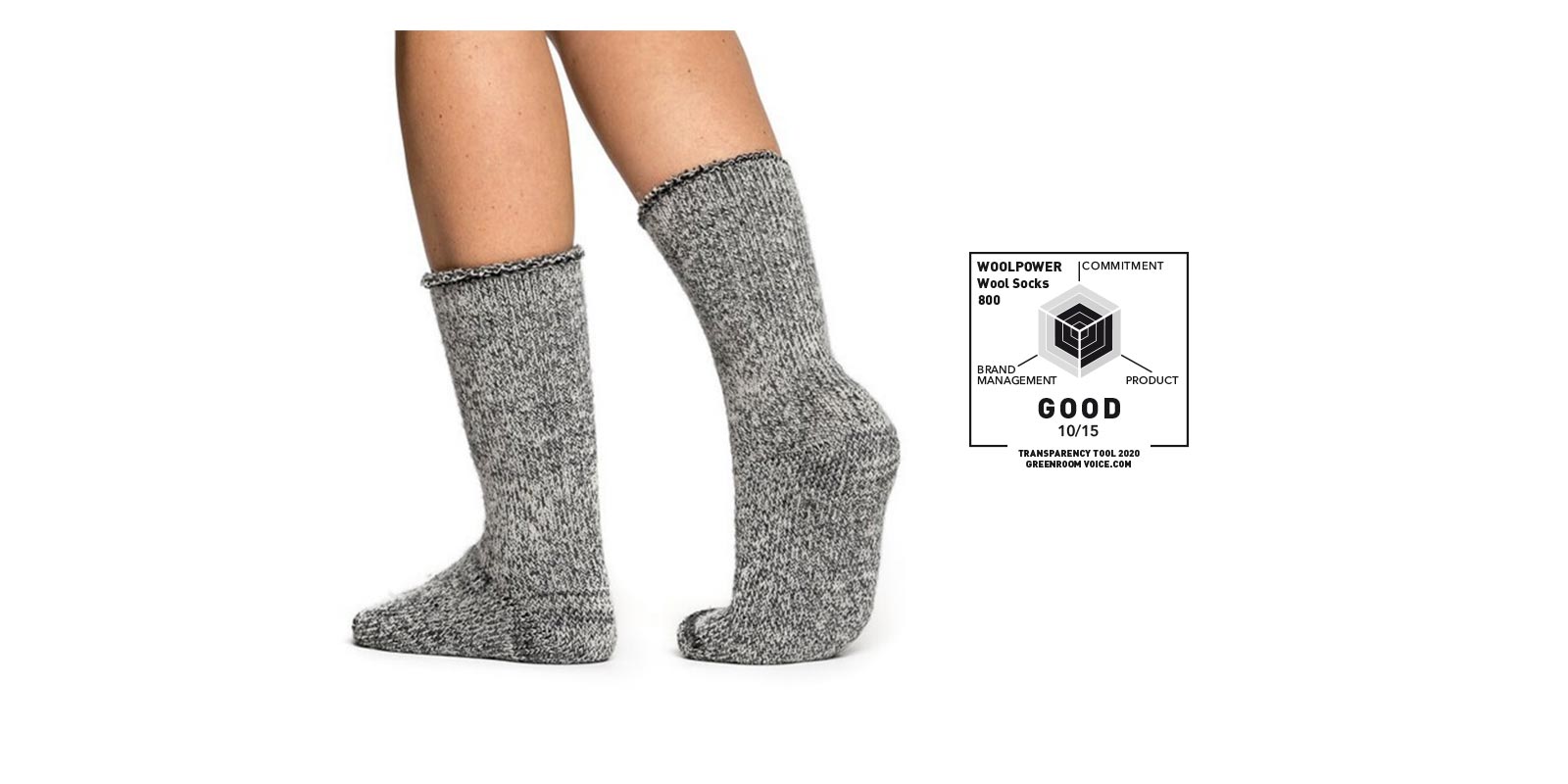 This sexy yoga outfit was developed with the goal of being suitable for circular economy. 78% of the fabric consists of ECONYL, a polyamide, which is made from fishing nets and carpet remnants and is Cradle2Cradle certified. The high elasticity, a must for yoga clothing, is achieved with 22% elastane. All colors are pre-selected by the Italian manufacturer from a standard color card, which prevents a separate dyeing process. Environmentally compatible dyes are used, which can be reprocessed in a closed cycle and have a particularly good resistance to salt water / chlorine and UV in order to be as versatile as possible and above all long-lasting.

Assembly takes place in a small company in Croatia adhering to European social standards. Accordingly, social issues are well covered. The company values ​​family friendliness. By adapting the 2-shift operation to school times, parents can pick up their children from school. The CO2  footprint is very small compared to other products, thanks to short transport routes and  the fact that it's 100% made in Europe!
The Fløyen Jacket is a very light, wind-resistant jacket for active use. It was revised in summer 2020, making it even lighter than its predecessor and made almost entirely of recycled materials including all trims like buttons, drawstrings, care labels and sewing threads, which drives the recycling share to an exceptional 97%! The jacket is of course PFC free. As for social issues, the Chinese reports to Higg and is BSCI audited.