The emphasis of  ISPO 2021 is on sustainability as one of the three key themes. The Sustainability Hub will play a special role at the next ISPO edition.
We are happy to inform you, that we can offer special conditions and opportunities to the partners of the GRV showcase as part of the infamous Sustainability Hub!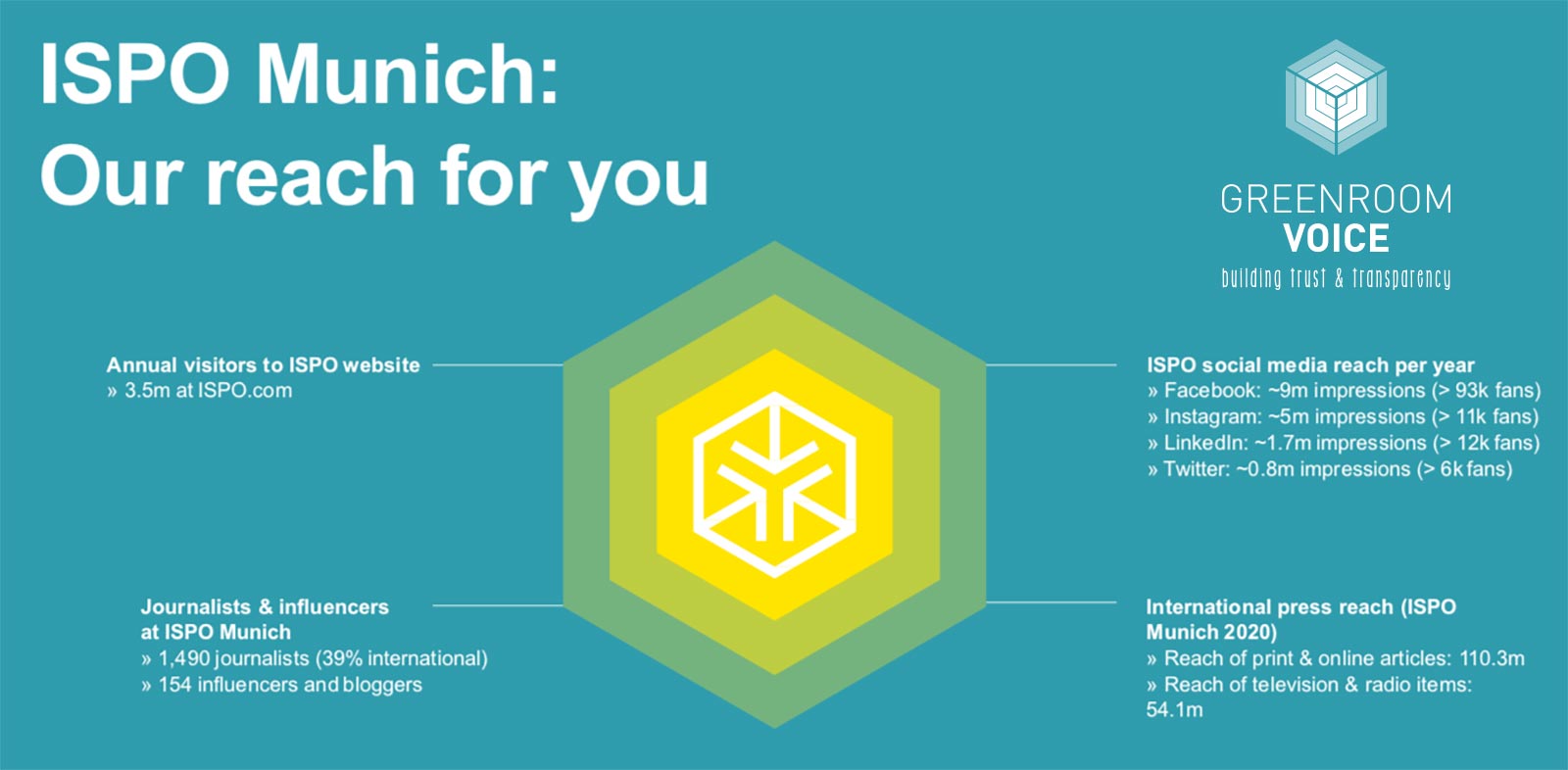 The general structure during ISPO is divided into four different levels.
We are offering theme-oriented clusters based on the format of the Basic Package, which includes a presentation of your brand/organsiation and product/service in a digital presentation ("brandroom") & meeting room.
We will be taking the idea of a "basic package" and adapt this platform to your needs. Our vision is to cluster areas of interest together.
For example, if you have a wool product or are a wool supplier, you will share a basic package with other wool specialists. From the perspective of a visitor, themed-based subjects will draw an interested audience into your virtual room. This is an additional benefit.
In theory it is very similar to the GRV showcase as you know it, where a community presents their achievements along side each other and where values such as synergies and the work for a greater good are highlighted.
We can offer this shared space for a reduced rate. If you are interested, then please contact us as soon as possible.
The fist step is to let us know that you are interested. Then we will be able to collect, plan and identify clusters, which will work well together.
We have secured spots for panel discussions on the main stage for the sustainability day on the 4th of February 2021. We will take highlights from special areas of interest to discuss hot topics including our partners.