Welcome to our fresh "New Horizons" sustainability podcast by Globetrotter. In line with current world events, we are looking at social responsibility of companies far from home – i.e. in the supply chain. Almost all companies have their products produced by international partners, which raises questions about compliance with human rights.
In a lively conversation between our "New Horizons" host Fabian Nendza and Marco Hühn from deuter, complex topics are addressed that put our human compassion to the test… especially in times of crisis, such as war and getting through a pandemic, global business relationships are reaching their limits in many cases and can be a cause of accelerating social injustice.
Recently awarded the German Sustainability Prize for global partnerships, Deuter ensures consistency in the global network through long-term planning – with direct, positive effects on employees in the Far East.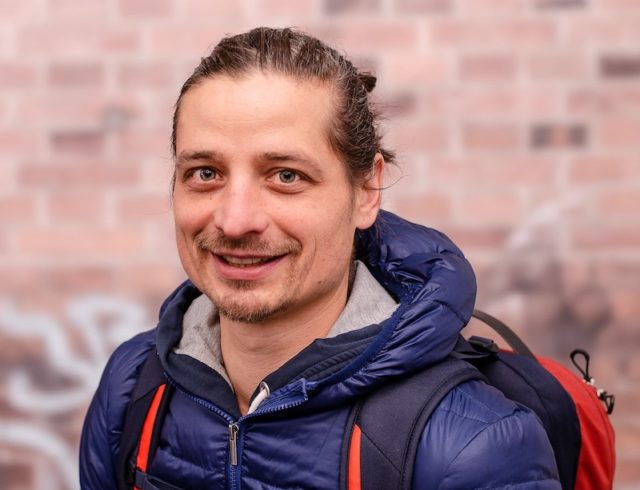 "You can't control quality, you have to produce it. The same goes for fair working conditions."
The qualified engineer for clothing technology has been active in the textile industry for 15 years and is part of the outdoor industry since 2010. At deuter, Marco has been responsible for quality management and sustainability since 2013 and for the repair service since 2019.
He is passionate about sustainability and feels it is essential to contribute to a future that is worth living for everyone. His special commitment to social issues in the supply chain distinguishes him as a contemporary who takes responsibility for fellow human beings/employees personally. It is Marco's concern to act as a catalyst for fair working conditions.
Personally, he likes to ride his bike and go hiking with his family. A true outdoor fan.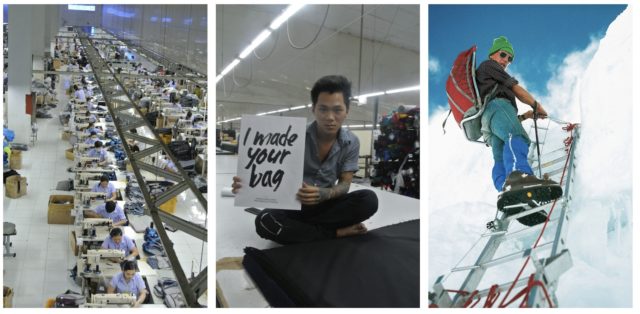 "The team defines the brand. In order to complete tasks and solve problems, input from the whole team is needed. Our actions are based on fairness, loyalty and tolerance. We respect and appreciate our colleagues, customers and business partners. It is natural for us to offer our support and also accept support from others. Leadership is something positive. It promotes motivation at all levels. We strive for jointly developed, clearly defined and transparent goals." – deuter
In 2021, deuter won the Sustainability Award for Global Corporate Partnerships with its Vietnamese partner company Vina Duke.
The German Ministry for Economic Cooperation and Development (BMZ) and a broad jury highlighted exemplary partnerships between textile companies based in Germany and the Global South. The Sustainability Award is the most renowned award of its kind in Germany and Europe's largest award for ecology and social commitment.
Contrary to the common practice of frequently changing suppliers in order to be able to generate economic advantages, deuter has relied on the trusting partnership with Vina Duke for 30 years. All backpacks and bags are made there and Vina Duke works exclusively for deuter, but is an independent company despite the 100% dependency.
A joint venture of the "spirit" so to speak, with the aim of producing the best possible backpacks.
In this type of partnership, crises such as the pandemic are overcome together. This ensures stability in the system, from which the employees in the Far East benefit directly. One of the most complex and important issues is a fair wage structure. deuter's participation in the "Living Wage" initiative and the "Living Wage Incubator" of the Fair Wear Foundation is particularly noteworthy. In our conversation, Fabian and Marco go through the wage scenario using Vina Duke as an example and illustrate how an improvement in wages for employees in the Global South can actually work. deuter has been a Fair Wear Foundation partner since 2011 and holds "leader status" there.
We have a bonus for everyone who wants to find out more about dealing with social issues at deuter and benefit from Marco's extensive wealth of knowledge.
On the one hand, this part of the conversation is about the challenge of managing overtime, especially after the production backlog caused by the pandemic and the resulting lock-down. On the other hand, it is about corporate due diligence.
Today's textile value chain is global. Due to the complexity, the suppliers who are further away, such as raw material and ingredient suppliers, become invisible and non-transparent for the actual clients, the brands. But from the beginning of 2023, corporate due diligence will apply to larger companies: With the aim of protecting the climate, environment and human rights, the Supply Chain Act will ensure that companies no longer act responsibly on a voluntary basis, but rather on the basis of legally binding requirements. Due diligence legislation will fundamentally change the way companies relate to their partners. Measures to mitigate both social and environmental risks must be identified and implemented. Failure to do so could subject the Company to civil liability and lawsuits, fines and redress. Businesses really need to make sure they have everything in place to avoid this liability.
Against this background, Fabian and Marco talk about how deuter creates transparency and which tools they work with to fulfil their corporate due diligence obligations, such as using bluesign-certified materials particularly intensively. deuter is a best practice example and interesting for anyone who wants to get an idea of what possible solutions could look like.