deuter has established a sustainability strategy, the 'deuter Promise'. The promise represents a holistic, all-encompassing approach to doing business more sustainably in order to protect People and Planet. In the area of climate action they work with ClimatePartner, to calculate their annual Corporate Carbon Footprint and create transparency about the CO2 footprint of their products.
Deuter's maxim – 'Together for 360° Responsibility' – creates transparent, interdisciplinary measures with quantifiable objectives across six actionable areas based upon the UN's 17 Sustainable Development Goals.
These goals incorporate all the key aspects: environment and climate, animal welfare, social justice and social welfare – and of course, the customer.
Meet Martin Michelberger, Commercial Sustainability Manager CSR from ClimatePartner personally at OutDoor by ISPO
What: GRV Guided Transparency Tour
When: Sunday, June 12th, 2022 – 11am
Where: GRV Showcase/ Sustainability Hub- Atrium 4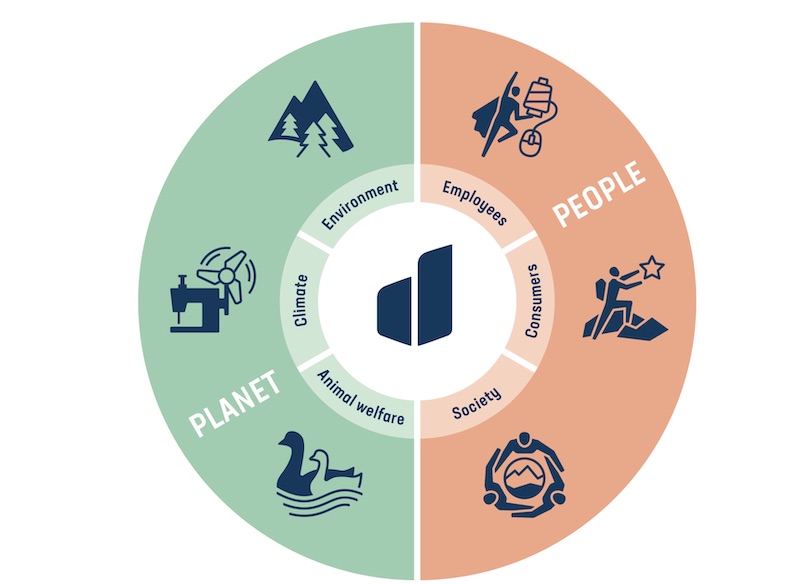 The climate crisis is the biggest challenge mankind is currently facing. The increase in industrialization worldwide is playing a major role in altering our climate. The textile industry ranks just behind the oil industry, in terms of greenhouse gas emissions, and surprisingly, ahead of transportation and power generation. At 1.2 trillion tons of CO2 emissions per year, the production of textiles causes more greenhouse gases than all international flights and all shipping combined. This is driven by steadily growing production volumes and ever-shorter product life cycles. The extraction of raw materials, processing and transport are the main sources of emissions where textiles are concerned. More than 170 countries have now committed themselves to joint climate action, in accordance with the Paris Climate Agreement. The international resolution is intended to ensure that global warming does not surpass 1.5 degrees Celsius. In order to achieve this, we have to reduce carbon emissions worldwide by 50%. As a company that acts responsibly, and takes its role in society seriously, deuter shares the objectives of this agreement and are committed to taking all appropriate actions within their power.
Deuter will continue to identify and reduce their carbon footprint and offset any unavoidable CO2 emissions through certified carbon offset projects.
To achieve climate neutrality at their headquarters, as well as carbon neutrality for 25% of their collection by 2023, deuter will focus on reducing their carbon footprint at all deuter sites and production facilities across the globe. In doing so they are contributing to the goals of the Paris Climate Agreement.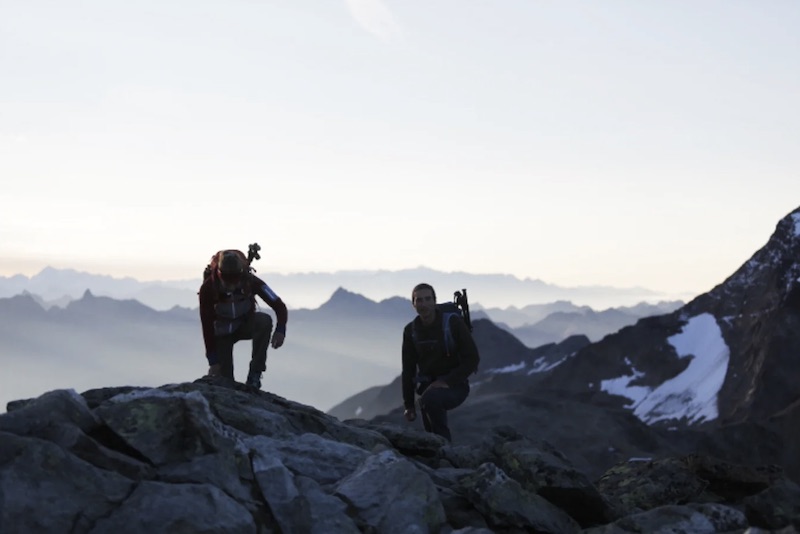 Following extensive analysis, deuter is implementing clear, integrated strategies that will help them achieve their climate target by 2028, through carbon reduction and offsetting. Data shows, that the greatest potential lies in reducing emissions upstream in the supply chain. Therefore, a focus on material production and processing will have the greatest impact. Deuter is collaborating with their partners to find adequate, and more sustainable, solutions. To reduce the impact on global warming in the areas of product design and development, deuter is replacing existing processes and materials with more climate-friendly alternatives, such as recycled materials, spin-dyed fabrics etc. The longevity of products also contributes to a reduction in carbon emissions. Extending product life cycles by 10%, for example, will reduce CO2 emissions by 8%, cut water consumption by 10%, and waste by 9%, in addition to reducing resource consumption costs by 9%..*
ClimatePartner provides deuter with a detailed analysis of overall carbon footprint, as well as step-by-step understanding of carbon contribution factors. This partnership allows deuter to offset all unavoidable emissions through the funding of certified carbon offset projects. Deuter is therefore recognized as a climate neutral company offering the first climate neutral product groups starting in FW22/23 (KIDS, OVERDAY, STEPOUT). Deuter will expand their range of climate neutral product groups in SS23, e.g., backpacks for mountaineering and MTB in the GUIDE and RACE Series. The offsetting strategy focuses on supporting forest and wildlife protection and solar energy projects in Africa.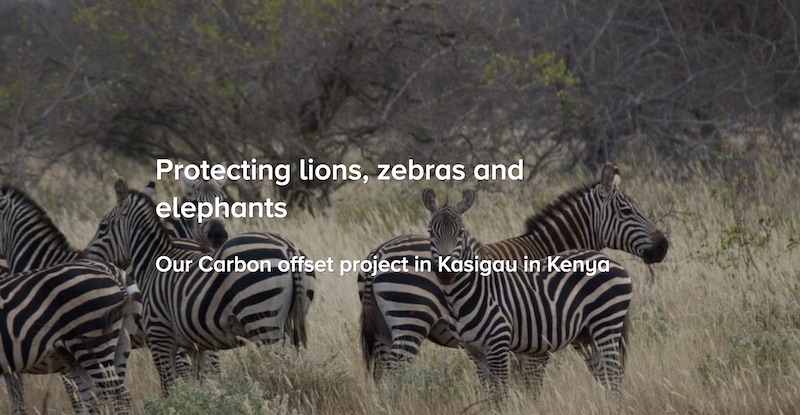 ClimatePartner is a leading solution provider for corporate climate action: They combine individual consulting with a cloud-based software that is unique on the market. ClimatePartner helps their customers calculate and reduce carbon emissions and offset residual emissions. This renders products and companies carbon neutral, confirmed by the ClimatePartner label.

To establish holistic climate action strategies it is best to follow a 5-step approach, focusing primarily on emission reductions. By calculating the corporate, and product, carbon footprints a company can identify reduction potential and derive climate action solutions. Deuter is a great example, following this exact strategy and going the extra mile by offsetting unavoidable emissions through carbon offset projects. Thus, fighting global warming and advancing the 17 Sustainable Development Goals of the United Nations at the same time.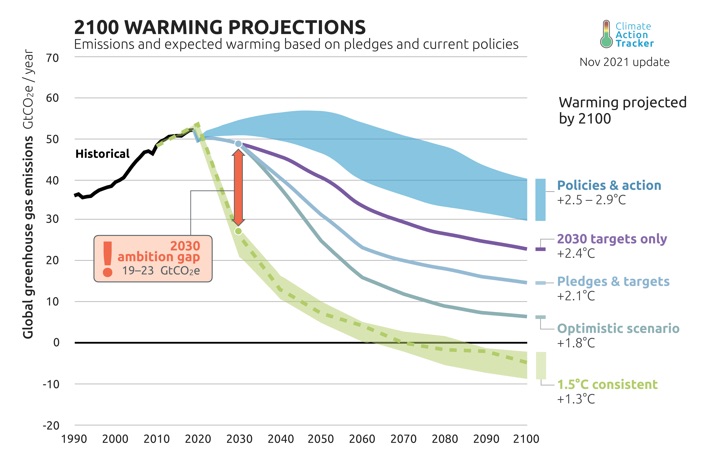 In order to achieve Paris Agreement targets, a massive acceleration of absolute emission reductions is necessary. At current emission rates, the remaining carbon budget will be used up in less than 8 years. ClimatePartner's mission is to help the private sector close the existing ambition gap to limit global warming below 1.5°C.
ClimatePartner was founded in Munich in 2006. Today, more than 500 employees are spread across offices in Barcelona, Berlin, Boston, Essen, Frankfurt, London, Milan, Munich (HQ), Paris, Stockholm, The Hague, Vienna and Zurich, in partnership with more than 5,000 companies in 60+ countries. ClimatePartner offers carbon offset projects throughout many regions, with a variety of technologies and standards. The additional social benefits of the projects are particularly important to them. Their efforts are geared towards the 17 Sustainable Development Goals (SDGs) of the United Nations.
Share your experience and meet the pioneers.
Connect with these exhibitors in person:
June 12th, 11 am: ClimatePartner, Globetrotter, Südwolle Group/NZM, Textile Exchange
June 13th, 11 am: Hohenstein Institute, lavalan®, Myclimate, VAUDE
June 14th, 11 am: 2nd Peak, Exped, Iteratif, Retraced