The SUSTAINABILITY HUB at OutDoor by ISPO is a designated area to educate and inform, to spark interdisciplinary discussions and to create a collaborative working model to foster environmental and social innovation.
Many of us feel the need to reconnect, exchange and to come together as an industry, and think about what is important to us. What better time to ask ourselves important questions like, what is the industry we want? Where are our priorities and what needs to happen in order to make them become a reality?
When thinking about sustainable development, we need fundamental base line data in order to define effective action. Creating this data needs tools and a willingness to trace right back to the raw material extraction, with an openness for transparency towards the consumer, who in turn can help steer the course of action with (responsible) buying decisions.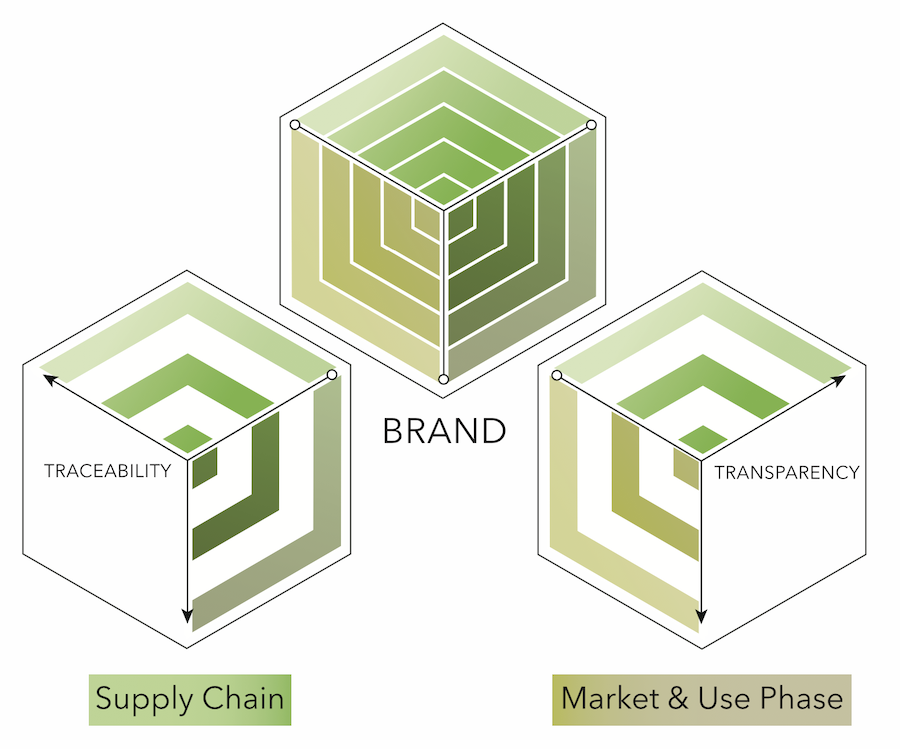 The EU Commission is publishing a legislative proposal to provide a general framework for sustainability communication and "green claims" that will be communicated on products to outline their environmental impacts. This will hopefully help consumers make choices that are aligned with larger goals to address the environmental crisis by providing them with comparable and verifiable data.
The existential threat of climate change, the interlinked biodiversity crisis and the multiple impacts of both, including on people, must be addressed as a core economic challenge. This is why many brands start their own concrete action by focusing on climate protection.
Whilst climate protection is closely interlinked with biodiversity, the measurement of CO2, the reduction of it through offsetting is often a first effective step to align with the latest climate research findings and the 1.5°C target.
With this edition of the Sustainability Hub we are focussing on showcasing
examples of best practice. These aim to:
– explore the topics of Traceability and Transparency from different angles
– provide substantial information on environmental & social impacts
– provide a strong focus on climate action
We are very happy to have a balanced mix of pioneers involved in this edition:
Brands
Deuter, Exped Expedition Equipment, Icebug, VAUDE
Suppliers
American Wool, Iteratif, lavalan®, Re:Down, Südwolle Group with ZQ and ZQRX
NGOs
ClimatePartner, myclimate, Textile Exchange
Service Providers
Retraced, Hohenstein
Retailers
2nd Peak, Globetrotter
Media
NORR/Suston
For more information on our exhibitors, you can follow us on LinkedIn, keep an eye on our journal, and be sure to subscribe to our newsletter.
Each day at our Showcase, we will have a tour around the exhibitors to give context and help you to get a good overview on the different angles and approaches to Traceability and Transparency. If you can't make the tour live or if you would like to re-listen, be sure to have a look at the DIGITAL GRV TRANSPARENCY TOUR (Link will come soon).
Share your experience and meet pioneers.
You can connect with these exhibitors personally:
June 12th, 11 am: Climate Partner, Globetrotter, Südwolle Group/NZM, Textile Exchange
June 13th, 11 am: Hohenstein Institute, lavalan®, myclimate, VAUDE
June 14th, 11 am: 2nd Peak, Exped, Iteratif, retraced