Bergans has made a strong commitment to extending the life of each of their products, and it's free for the client. As we know, maintaining a product can extend it's life substantially, which means positive action towards the environment. Capitalizing on a strong partnership with Norwegian retailer Sport 1, Bergans has launched a service deal on the Bergans Rabot collection. Buying a Rabot product means receiving 3 free services within 5 years at no additional cost.
• Repair of smaller tears
• Washing and re-impregnation
• Changing zippers, pullers or Velcro
• Restoration of loose seams or taping
#circularity #service #repair
Meet Christoph Centmayer personally at ISPO Munich 2022
What: GRV Guided Transparency Tour
When: Monday, November 28th, 2022 – 11am
Where: GRV Showcase/ Sustainability Hub- Future Lab Hall B2
"People often do not know how to repair their outdoor products – or where to get help when a zipper in the shell jacket gets stuck. A broken product is more likely to be replaced rather than repaired."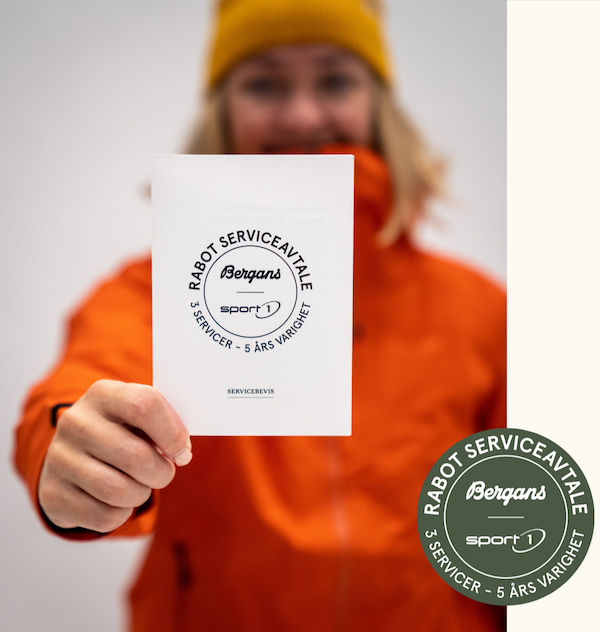 When buying an outdoor product, consumers do not necessarily think about repair. When buying expensive electronics or cars, repair and maintenance is incorporated into the purchasing price for a certain amount of time, it is expected. Purchasing therefore becomes a commitment to a long-term investment in that product. A commitment to taking care, to fixing, to owning, using as long as possible and to envisioning a second life. Why don't we look at every product in or closet that way as well? Bergans repair philosophy runs deeper than sending a jacket with a rip back for a free patch. It's a journey to a new consumer mindset. Asking the consumer, when looking at products to seek repairability, durability and quality, to choose better. To take better care and envision each piece as a long-term investment.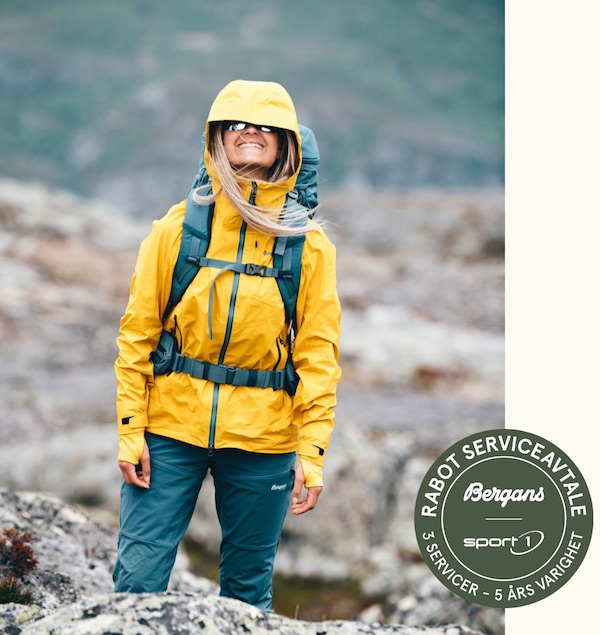 Commitment to repair, requires a strong commitment to design and design innovation. Design, both for durability and repairability, has changed how brands look new technologies, at successful design. This approach will also create a significantly more sustainable outdoor industry as a whole. Setting a standard expected by consumers that each product be designed with the longest lifetime in mind, with the easiest repair solutions.
As much as repair brings to the consumer, repair also gives Bergans design team great insight in how products are worn and torn. It is extremely valuable for designers and product developers who aspire to improve quality and durability year after year, now integrating reparability.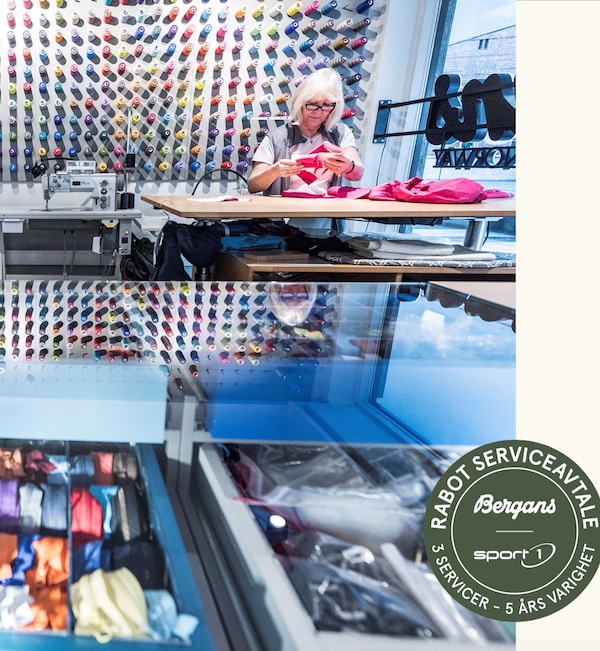 Through a digital repair score card, and a QR code system, attached to a product rather than a customer each Rabot product will ultimately retain value and function even in its second or third life.
While the history of repair runs deep in the Bergans history, dating all the way back to 1908, the process of circular services was integrated into the company philosophy in 2016, at the time of the first store opening. First utilizing an in-store repair program, as well as a return and second hand and redesign program, progressing into a rental model for outdoor gear and clothing. And, ultimately, in 2019 Bergans taking the program on the road, to the customer, with Bergan's electric car full of fabrics, zippers, sewing machines and more to meet the needs of all repairs. Bergans openness to continually improving their lifelong commitment to product, repair, and performance is a strong step in the imminent sustainability journey facing the outdoor clothing industry, in hopes that Bergans leading examples soon become industry norms.
Share your experience and meet pioneers.
You can connect with these exhibitors personally:
November 28th, 11 am: 2nd Peak, Bergans, Bluesign, Earlybird Skies, GIZ (Partnership for Sustainable Textiles), lavalan, Südwolle Group
November 29th, 11 am: Bluesign, Iteratif, Mounatin Equipment, myclimate, Sympatex, Textile Exchange, The Outdoor Institute
November 30th, 11 am: Bluesign, Icebug, Globetrotter, Patagonia, Re:Down, VAUDE