earlybird skis holds sustainability at the core of their business. earlybird skis are the first skis in the world that are fully recyclable, made possible by an innovative epoxy resin, which can be dissolved in the recycling process. The skis are made from certified and recycled materials ensuring a reduced environmental impact without compromising the technical performance.
#circularity #recyclability #climateaction #innovation
Meet Hanno Schwab personally at ISPO Munich 2022
What: GRV Guided Transparency Tour
When: Wednesday, November 30th, 2022 – 11am
Where: GRV Showcase/ Sustainability Hub- Future Lab Hall B2
"earlybird skis is taking care of nature. We think circular by design and work hard for our carbon neutral footprint. Our earlybird skis are the most advanced ski touring and freeride skis in the world. At our company, we understand to craft with sustainable materials and to fabricate recyclable products. An ethical and sustainable conduct of business is the driver behind our actions. We are proud to say that at earlybird skis, we not only have the world's most sustainable but also the first fully recyclable ski collection on offer." Hanno Schwab, Founder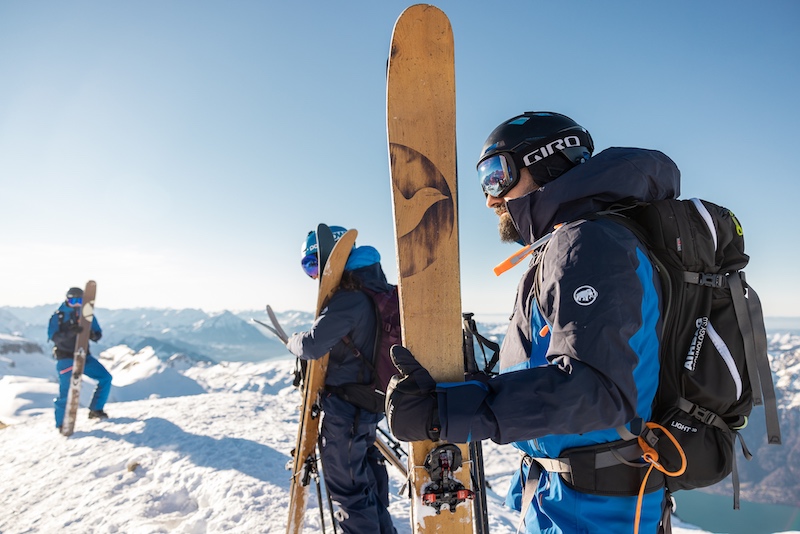 The company is run and owned by two ski enthusiasts passionate about designing and producing high performance skis, with the lowest possible ecological impact.
Earlybird skis has carefully chosen its partners in order to design a completely circular ski, meaning skis that can be entirely recycled at the end of life. This recyclability also applies to any offcut wastage produced during the manufacturing process. This innovation is a huge step towards a zero-waste process, a practice that is truly unique in the ski-manufacturing world. All earlybird ski products are designed to be produced with the lowest possible environmental impact, all materials are sourced locally sourced and/or as eco-friendly as possible.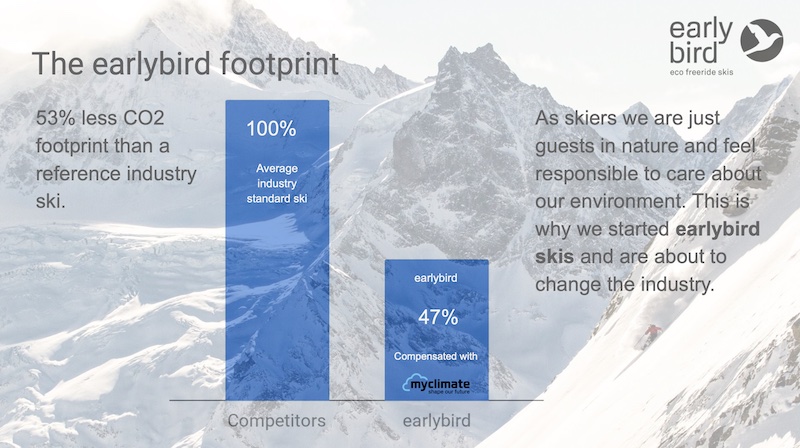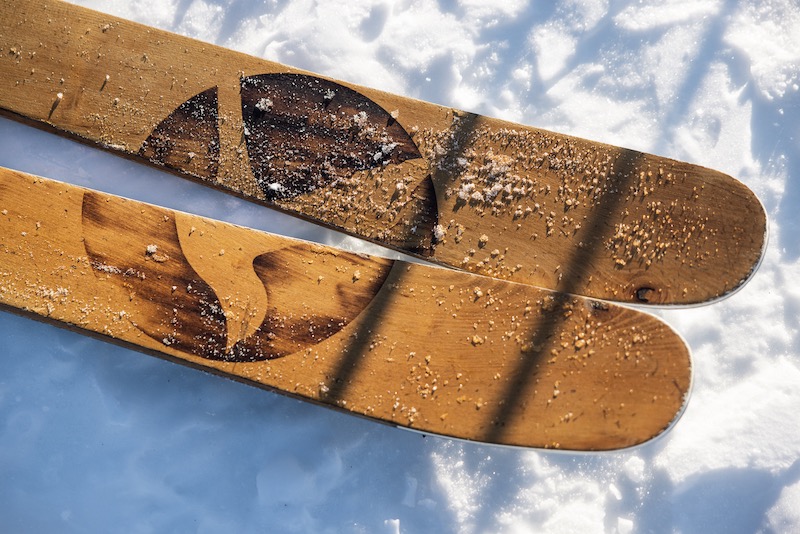 • The core of the ski is made from FSC certified paulownia wood from China.
• The side-walls are made from robinia wood from Croatia.
• The top-sheet is a Lignum certified robinia veneer from Switzerland, all logos are branded.
• The finish is made with one-component natural oil.
• To guarantee a long life and stability and good recyclability the sandwich construction is made from a high amount of glass fibres combined with a minimal content of carbon strings – both are recyclable.
• Carbon is a technical necessity and as a supplement to the natural materials, the carbon stringers increase the life of the skis and thus have a positive influence on the overall ecological balance.
• The partially bio-based and fully dissolvable epoxy resin by R*Concept comes from Spain.
• The epoxy system can also be recyclable but will loose it's high performance properties in the process.
• Sintered (pressed) PTEX race base, a recyclable polyethylene from Germany, is made with recycled raw materials combined with a 100% bio-based ski wax.
• The recycled and recyclable steel in the edges are from Germany.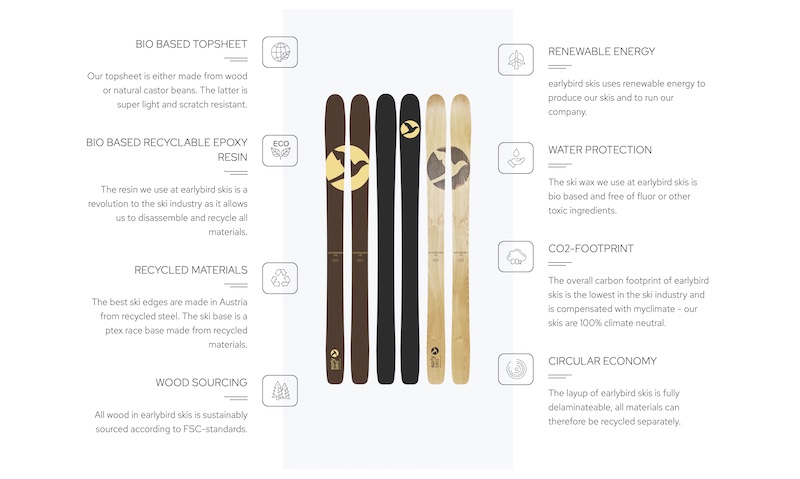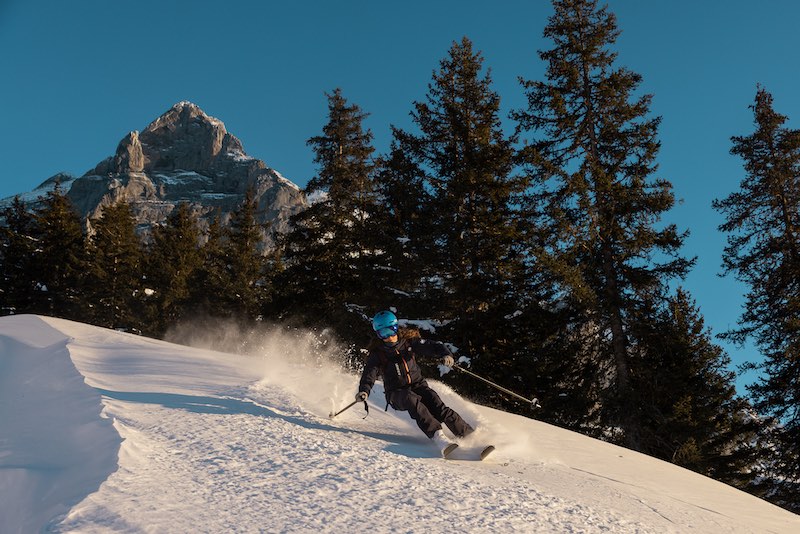 Share your experience and meet pioneers. You can connect with these exhibitors personally:
November 28th, 11 am: 2nd Peak, Bergans, Bluesign, earlybird Skies, GIZ (Partnership for Sustainable Textiles), lavalan, Südwolle Group
November 29th, 11 am: Bluesign, Iteratif, Mounatin Equipment, myclimate, Sympatex, Textile Exchange, The Outdoor Institute
November 30th, 11 am: Bluesign, Icebug, Globetrotter, GORE-TEX, Patagonia, Re:Down, VAUDE