Never in the Landfill – From Worn Wear to the United Repair Center, Patagonia's commitment to keeping gear in play and out of the landfills. Finding scalable solutions for an antidote to the modern disposable clothes culture. "Nothing lasts forever, so we continue to explore ways in which we can keep your gear going — in some form or another — long after its last adventure."
#wornwear #repair #circularity
Meet Barbara Heinze personally at ISPO Munich 2022
What: GRV Guided Transparency Tour
When: Wednesday, November 30th, 2022 – 11am
Where: GRV Showcase/ Sustainability Hub- Future Lab Hall B2
Repair has been a integral part of Patagonia's business philosophy since the birth of the company in the 1970's. In 2017 Patagonia took its Ironclad Guarantee, a lifetime commitment to product that integrates the highest level of commitment to the design and production of the longest possible lifecycle of a garment, to the next level with its Worn Wear program.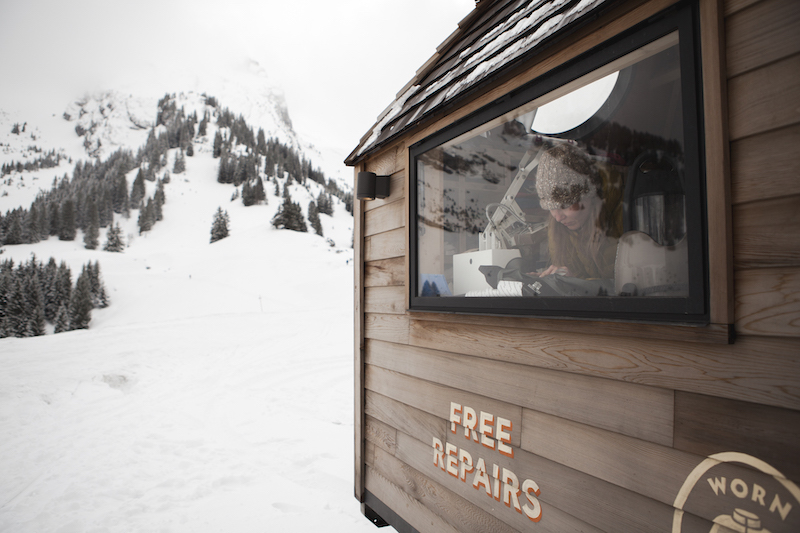 Worn Wear is a partnership between Patagonia and their customers, a commitment to a new model for the production, consumption, and ownership of apparel—taking responsibility for products for the whole of their lifecycle and thereby keeping millions of textiles out of landfills. In 2015, landfills received 10.5 million tons of textiles. One of the most responsible things a consumer can do is to keep their stuff in play as long as possible. In recognizing this relatively simple fact, Patagonia has put into play a comprehensive process facilitating repair and longevity of life of product with their Worn Wear programs. Living by the motto Wear It. Tear It. Repair It.
When the internal repair program no longer seemed like enough, Patagonia took their program and philosophy on the road, taking the mission directly to the consumer.  Patagonia's Worn Wear Truck set off on a mobile tour providing all the repairs possible at a variety of locations. Offering Worn Wear Workshops, DIY repair events in retails stores, and Worn Wear events at various retail locations in hopes to seed and teach this simple but highly impactful philosophy on a greater scale.
The most recent Worn Wear tour, in 2019, completed 56 events throughout Europe reaching 25,000 consumers, actively engaging individuals in the journey towards a more sustainable approach to the lifecycle of a product.  Not only Patagonia brand items, but also those of other brands, exemplifying a commitment to a new model for the production, consumption, and ownership of apparel.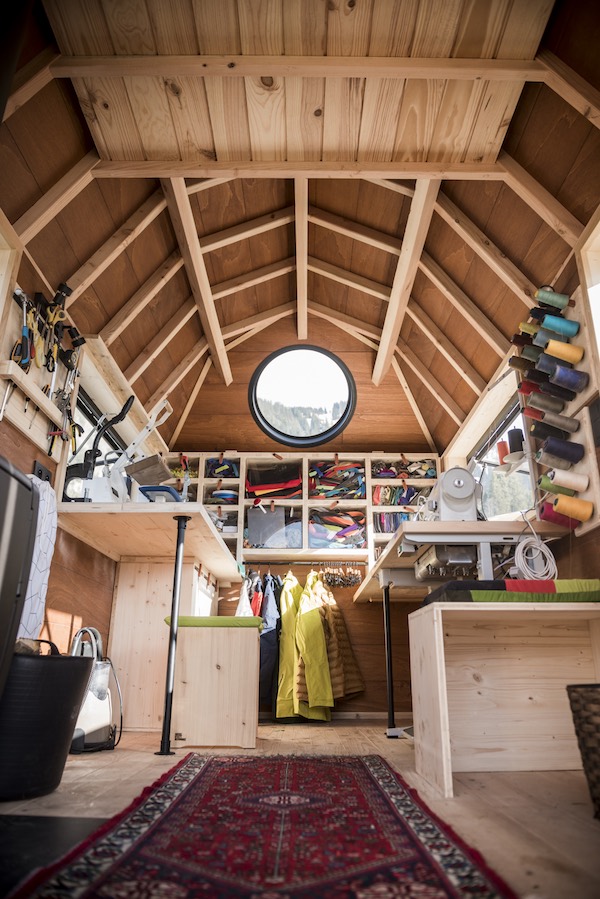 Over the past 20 years, Europeans have bought 40 percent more clothing on average, which means that the textile industry is now responsible for 10 percent of global CO2 emissions. If this continues, by 2030 global water use (79 billion m3 per year), CO2 emissions (1,715 million tons per year) and waste production (92 billion kilos per year) will have increased by more than 50 percent since 2015 and will double before 2050. Because repair extends the useful life of a garment, it has an immediate positive impact. For example, wearing a garment for nine months longer reduces the CO2 emissions of that product by 27 percent, water consumption by 33 percent and waste by 22 percent.
When is enough?  For Patagonia scalability is always at the forefront of their thought process, with each innovation comes a vision of sharing this progress industry-wide.
This month, social impact company Makers Unite and outdoor clothing brand Patagonia opened the 'United Repair Centre' (URC) in Amsterdam to perform repairs for customers across Europe. The aim is to act as an antidote to disposable clothes by making it easier for brands to incorporate repair and reuse into their business model – in turn helping counter the negative impact of the textile industry. To drive further social impact, the organisation offers employment and training to people who have challenges finding employment. The parties involved were brought together by the Amsterdam Economic Board and are supported by a consortium of Dutch investors with a focus on social impact.
November 28th, 11 am: 2nd Peak, Bergans, Bluesign, Earlybird Skies, GIZ (Partnership for Sustainable Textiles), lavalan, Südwolle Group
November 29th, 11 am: Bluesign, Iteratif, Mounatin Equipment, myclimate, Sympatex, Textile Exchange, The Outdoor Institute
November 30th, 11 am: Bluesign, Icebug, Globetrotter, GORE-TEX, Patagonia, Re:Down, VAUDE