Reserach and countless studies have shown that nature has a positive impact on our physical and mental health, even on our social relations. Together with The Outdoor Institute, the municipality of Silkeborg has developed a masterplan on how to integrate outdoor activities into daily habits and business activities to enhance the life of the community and its inhabitants. And now they would like to share their ideas and masterplan with the rest of the world.
#outdoorsports #engagement # community #resilience
Meet Bjarne Bo Christensen from The Outdoor Institute personally at ISPO Munich 2022
What: GRV Guided Transparency Tour
When: Tuesday, November 29th, 2022 – 11am
Where: GRV Showcase/ Sustainability Hub- Future Lab Hall
In 2017, the local tourism organisation together with Silkeborg Municipality, in Silkeborg Denmark, took the initiative to designate Silkeborg as Denmark's National Outdoor Capital. The Outdoor Institute was born from this initiative as a way to support and facilitate the journey towards an integrated sustainability philosophy at the core of this outdoor community. Silkeborg, relies deeply upon the Outdoor Institute and its Outdoor Sustainability Lab (OSL) initiatives to realize their potential, and fulfill their leadership role, as the National Outdoor Capital. Acquiring and maintaining this status requires creating value for all stakeholders and target groups, both locally, nationally and internationally.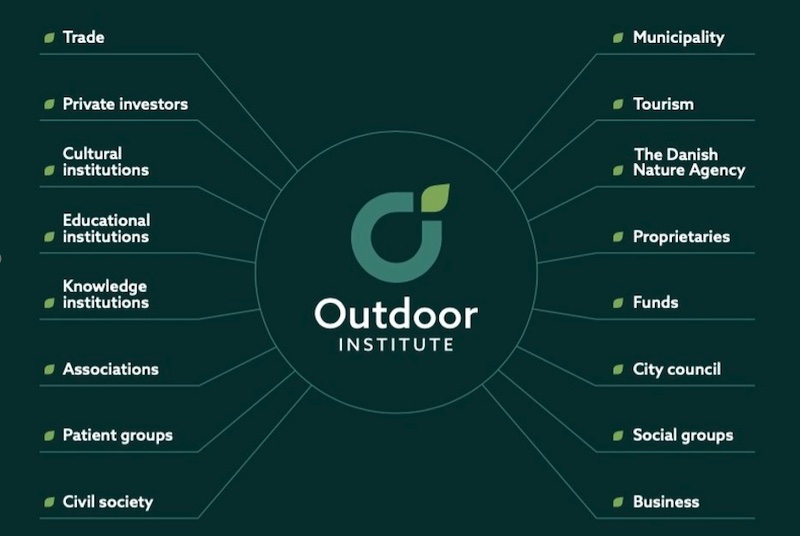 The OSL programs offer a variety of diverse initiatives, each incorporating three critical pillar values, orbiting around the common thread of sustainability: environmental, social, economic.
• Social: When assessing social perspectives, one takes into account e.g. human rights, livelihoods, health, cultural diversity and gender equality. Sustainable development in the social perspective is about providing people with a good education, good working conditions and good health services.
• Economics: Economic aspects of sustainable development are about reducing poverty, creating an equitable distribution of resources, promoting a national and global market economy and taking into account working conditions and income. It is about ensuring people's economic security.
• Environment: Environmental concerns include sustainable use of natural resources and land, reducing pollution of nature, enhancing biodiversity, reducing climate change and preventing environmental and natural disasters.
It is about taking care of nature so that it is a sustainable resource for people. An OSL initiative is considered sustainable when it contributes to the health of a relevant target group, thereby creating positive socio-economic effects, and at the same time ensures that the use of nature is done in a balanced way that helps to strengthen the readiness for sustainable action of the target group. The OSL initiatives attempt to help create links between many different actors who desire to use the outdoors to strengthen health, well-being and growth. Through initiating, sharing knowledge and facilitating collaborations, and OSL programs create more and stronger the connections, empowering greater positive impacts through our combined efforts.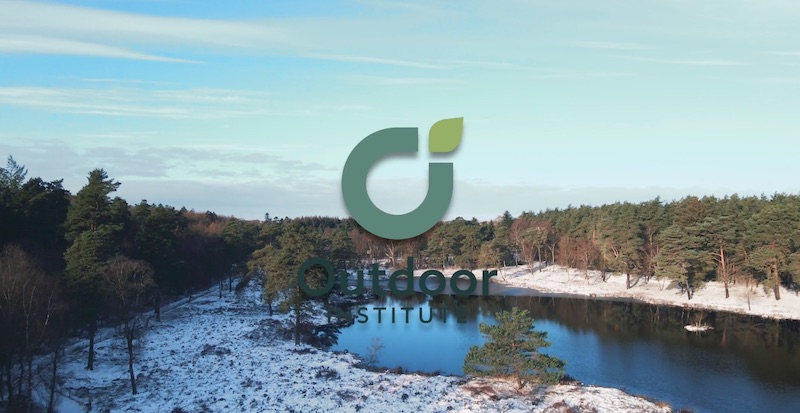 The Nature Forces initiative is a perfect example of a successful program utilizing outdoor actives to strengthen mental, physical and social health for people recovering from cancer. Using the force of nature for rehabilitation, the Nature Forces program, delivered by a comprehensive team of talented experts, offers outdoor training, fellowship building and empowerment to the well-being and recovery in the journey of cancer patients. The program is designed for citizens recovering from cancer and is an offer aimed at men of all ages. Outdoor activities including nature care, physical trådning with nature elements, bonfire, etc., allow the participants to:
• Regain, maintain or improve muscle strength and fitness
• Reduce discomfort associated with the disease
• Achieve greater well-being, both physically and mentally
• Create social relationships with others in the same situation
• Gain motivation for movement in the future
Nature Forces is only one example of more than 175 ongoing initiatives in Silkeborg incorporating outdoor space, nature, and well-being of many well thought out initiatives living in the OSL offered across all ages, incorporating recovery, history, culture, sport and more.
Share your experience and meet pioneers. You can connect with these exhibitors personally:
November 28th, 11 am: 2nd Peak, Bergans, Bluesign, Earlybird Skies, GIZ (Partnership for Sustainable Textiles), lavalan, Südwolle Group
November 29th, 11 am: Bluesign, Iteratif, Mounatin Equipment, myclimate, Sympatex, Textile Exchange, The Outdoor Institute
November 30th, 11 am: Bluesign, Icebug, Globetrotter, Patagonia, Re:Down, VAUDE