Since 2012, VAUDE and all products manufactured at the headquarters in Tettnang have been climate neutral. Now VAUDE takes its climate strategy to the next level. The climate footprint is extended to a global scope and includes emissions from the entire VAUDE supply chain.
VAUDE has been climate neutral on a global level since January 2022. The German pioneer in environmentally friendly and socially sustainable outdoor products achieved this milestone by focusing not only on consistently reducing its own CO2 emissions, but also by compensating for all measurable climate-damaging emissions throughout the value chain.
#ClimateNeutral #offsetting #SBTi
Meet Hilke Patzwall, CSR Manager of VAUDE personally at ISPO Munich 2022
What: GRV Guided Transparency Tour
When: Wednesday, November 30th, 2022 – 11am
Where: GRV Showcase/ Sustainability Hub- Future Lab Hall B2
"We want to do our part to limit man-made global warming to 1.5 degrees. This goal is the starting point of all our efforts," explains Hilke Patzwall, Senior Manager for Sustainability and Corporate Responsibility. To achieve this goal, VAUDE joined the international "Science Based Targets" initiative in 2019, which is supported by the renowned WWF and others. Through this initiative VAUDE shows action-based commitment to established climate targets and measures aimed at reducing greenhouse gas emissions on a scientific basis.

– Reduce absolute emissions of direct greenhouse gases by 30 % by 2026 compared to 2019 levels. i.e. electric company fleet.
– Continue to use 100 % renewable energies for electricity at its German headquarters.
– Reduce absolute emissions of indirect greenhouse gases e.g. the energy consumption needed for materials and their production by 50 % by 2030 compared to 2019 levels, which will make the biggest difference, as most emissions are created in the supply chain.
…Repairing things instead of throwing them away. Conserving energy. Investing in climate neutrality rather than advertising. Inspiring and supporting other companies on their path to sustainability. It's all about burdening the environment and climate less and living a more sustainable lifestyle.
Big investment is necessary in order to achieve these ambitious goals within these short time frames. VAUDE has therefore decided to reallocate its corporate budget. "Climate before advertising" is the internal motto, which means cutting spending on advertising and investing in climate protection. The funds for compensation payments, plus a figure at least equal to that for measures aimed at reducing emissions, will be taken from the marketing budget.
For VAUDE's Managing Director, Antje von Dewitz, one thing is clear: "Climate protection needs to be put at the top of the priority list." That's why she engages actively within her company and calls on others to join her.
The analysis covers all direct and indirect emissions that affect the entire company, including the manufacturing of products.
Since 2012, VAUDE and all products manufactured at the headquarters in Tettnang have been climate neutral. Now the climate footprint is extended to include emissions from the VAUDE supply chain.
By far the most emissions occur in the upstream supply chain due to the materials used and the energy consumed to manufacture them. It is therefore clear that in the future, VAUDE will concentrate on the resources there to reduce emissions as far as possible.
All materials that VAUDE uses to make its products are a source of emissions during their extraction and refinement. How high these are in individual cases depends on quite a few factors, including which raw material is used and in which country the production of the material takes place. The country is important because the energy mix used to make the electricity the supplier is working with varies from country to country, and because energy from fossil fuels is one of the biggest drivers of emissions.
For textile materials, the system boundary is defined for determining emissions from material consumption up to the point of yarn production; for hard plastic components VAUDE counts up to the production of the polymer (granulate).
Energy transition in the supply chain
In addition to material consumption, energy consumption in the processing of raw materials plays the major role in VAUDE's climate footprint. In the case of textile materials, this means the production of the textile surface; in the case of hard plastic components, injection molding or comparable manufacturing processes.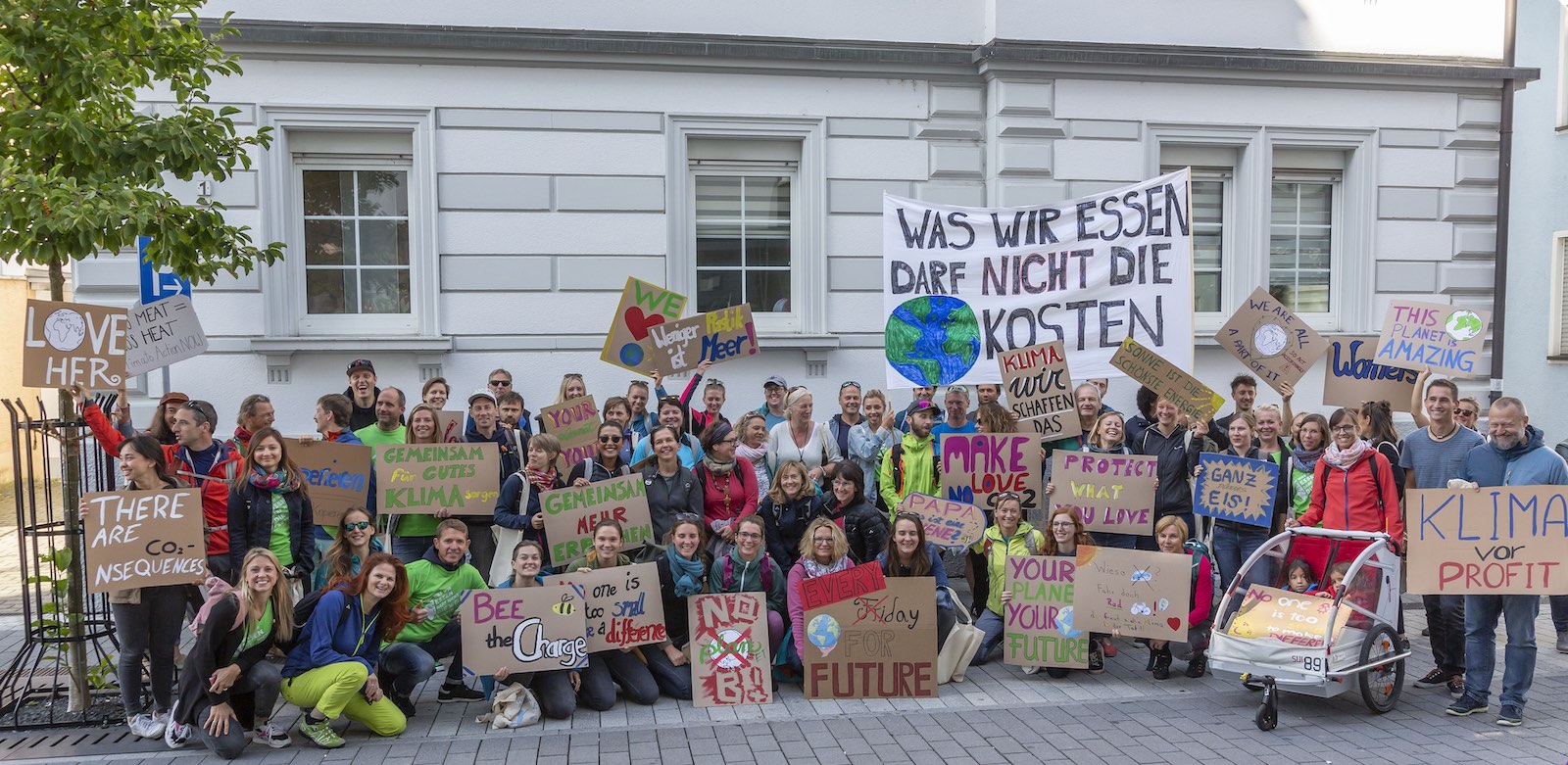 The most important step along the way to climate neutrality is to minimize the use of resources and thus emissions. By using renewable raw materials and recycled materials in products, fossil resources can be conserved now which significantly reduces CO2 emissions in the production of materials.
Ambitious goal: climate-neutral production worldwide
VAUDE has set itself ambitious, science-based goals to go beyond the climate neutrality of its headquarters and to produce all of its products worldwide with climate-neutral manufacturing. With science-based climate goals, VAUDE wants to make its contribution to limiting global warming to a maximum of 1.5 degrees in accordance with the goals of the Paris Climate Agreement.
For this purpose, VAUDE joined the international initiative, Science Based Targets (SBTi). As a cooperation between the renowned international expert organizations CDP Disclosure Insight Action, UN Global Compact, World Resource Institute and the WWF, SBTi sets global standards for the calculation of science-based climate targets.
As a member, VAUDE voluntarily sets its own climate protection goals in line with the specifications of the Paris Climate Protection Agreement (COP21).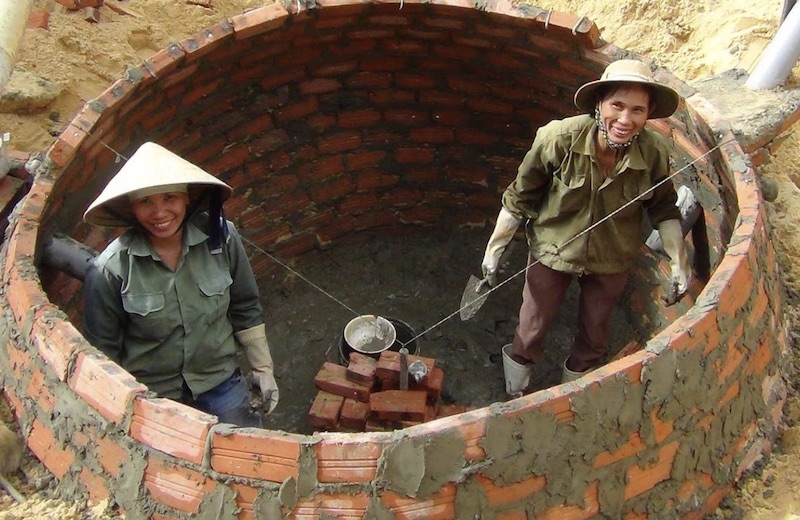 By making compensation payments, we are pursuing an approach of offsetting all current, unavoidable emissions with certified climate protection projects. This means that the emissions we are still responsible for today will be reduced elsewhere with climate protection projects. That's why we're cooperating with the non-profit organization myclimate, which supports certified gold-standard climate protection projects with our compensation payments.
This carbon offset project effectively helps both fight climate change and access to clean energy by building biogas plants in communities across rural Vietnam. For farmers in Vietnam, using waste to generate clean, sustainable energy saves them precious income while improving their family's health and the environment.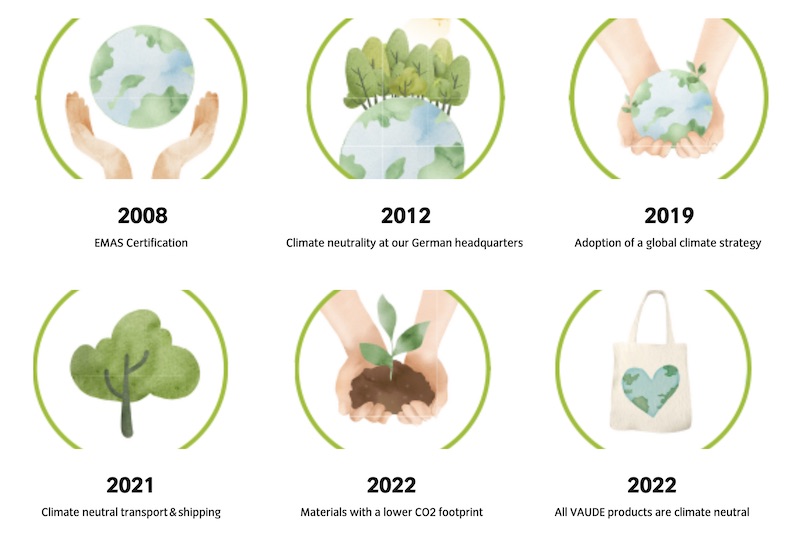 Share your experience and meet pioneers.
You can connect with these exhibitors personally:
November 28th, 11 am: 2nd Peak, Bergans, Bluesign, Earlybird Skies, GIZ (Partnership for Sustainable Textiles), lavalan, Südwolle Group
November 29th, 11 am: Bluesign, Iteratif, Mounatin Equipment, myclimate, Sympatex, Textile Exchange, The Outdoor Institute
November 30th, 11 am: Bluesign, Icebug, Globetrotter, Patagonia, Re:Down, VAUDE