Picture Organic Clothing is taking implicit responsibility for their business's impacts and showing leadership in their recent quest to step away from the use of virgin petrochemicals and entering the exciting prospects of textile-to-textile recycling! Picture's goal: to significantly reduce footprints, through seeking circular solutions for materials, engaging consumers in hard conversations, educating and communicating facts, and inciting change in production processes.
#circularity #phaseoutoil #textiletotextile
Meet Marie Benet from Picture Organic Clothing personally at OutDoor by ISPO 2023
What: GRV Guided Transparency Tour
When: Monday, June 05, 2023 – 11am
Where: SUSTAINABILITY HUB/ Munich Order Center- Atrium 3- 124
The textile industry's contribution to CO2 output, and explicit dependence on virgin petrochemicals, puts all textile companies high on the list of climate change contributors.
This has been common knowledge for many years, yet somehow it seems like mainstream society is only recently hearing the noise.
Up until now, just a feeble 1% of recycled material for garment making have come from textile waste streams. Most recycled polyester stems from PET bottles. And whilst this process has a considerably lower CO2 footprint, than using virgin polyester for garments, it is not the best option moving into the future. PET to PET recycling is a well working recycling stream, which should not be diverted and transformed. The textile business needs to find solutions to recycle their own materials. And Picture is championing that revolution.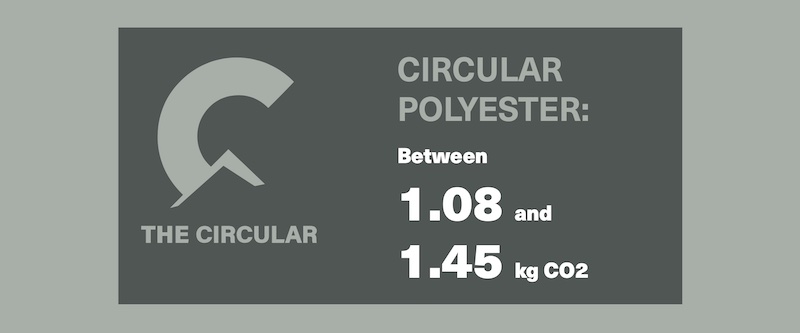 Source Quantis
From recycled outerwear, organic streetwear or shells sourced from bio-based synthetics, Picture is known to have a never-ending sustainable product innovation policy.  But not only.  Other processes such as upcycling, phasing out PFC's or renting services and lifetime repair warranty are amongst other initiatives that lead the brand's way to circularity.
Picture's new Circular program, working with recycled polyester, promises 'Nothing is lost, nothing is created, everything is transformed.'
From 2023 moving forward, all Picture's technical pieces will be part of the Circular program, made from fabrics using existing waste within our own industry, which is the textile industry.
The first step into circularity starts with design and production.  Materials are both the starting and ending point of Picture's Circular program.  Beginning with a well thought out recycling program, including the collection of any brands' products made with 100% polyester.  And finishing with a commitment to producing all technical products with recycled polyester, using up to 80% recycled content.  Picture's Circular program closes the loop of circular production by stepping away from virgin material extraction, significantly reducing energy consumption, petrol dependance and offers a holistic vision impact reduction in textile processes.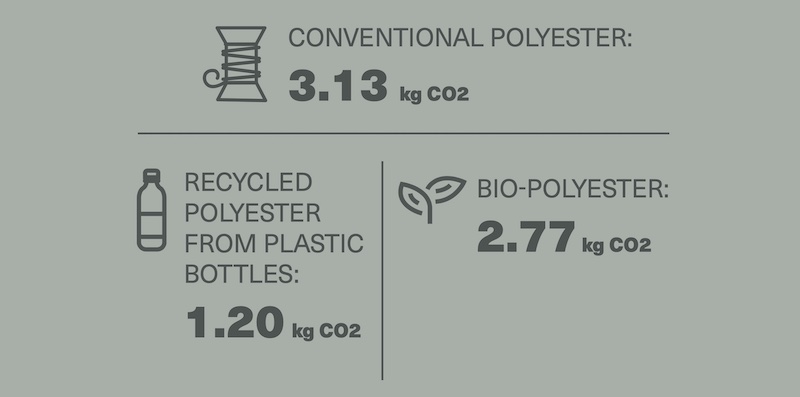 Source Quantis
High level design and performance is a building block to the next phase of footprint reduction, product lifespan, the in-use phase. By prolonging the lifespan of products through education, offering repair services, and encouraging consumers to give a second life to product, the carbon footprint of that product is considerably reduced.
The last steps, when products are no longer viable, they enter the recycling phase and reenter the circular production through the recycled textile process.
Picture's holistic vision regarding circularity should be a guiding light to all the other textile producers of what is possible both in and out of the outdoor industry.
Greenroom Voice often sees, across the wider textile industry, a tendancy to trade one problem for another when seeking solutions to environmental impacts. Picture on the other hand, has made a commitment to understanding the entire scope of their textile production processes choosing next steps through an understanding of the big picture.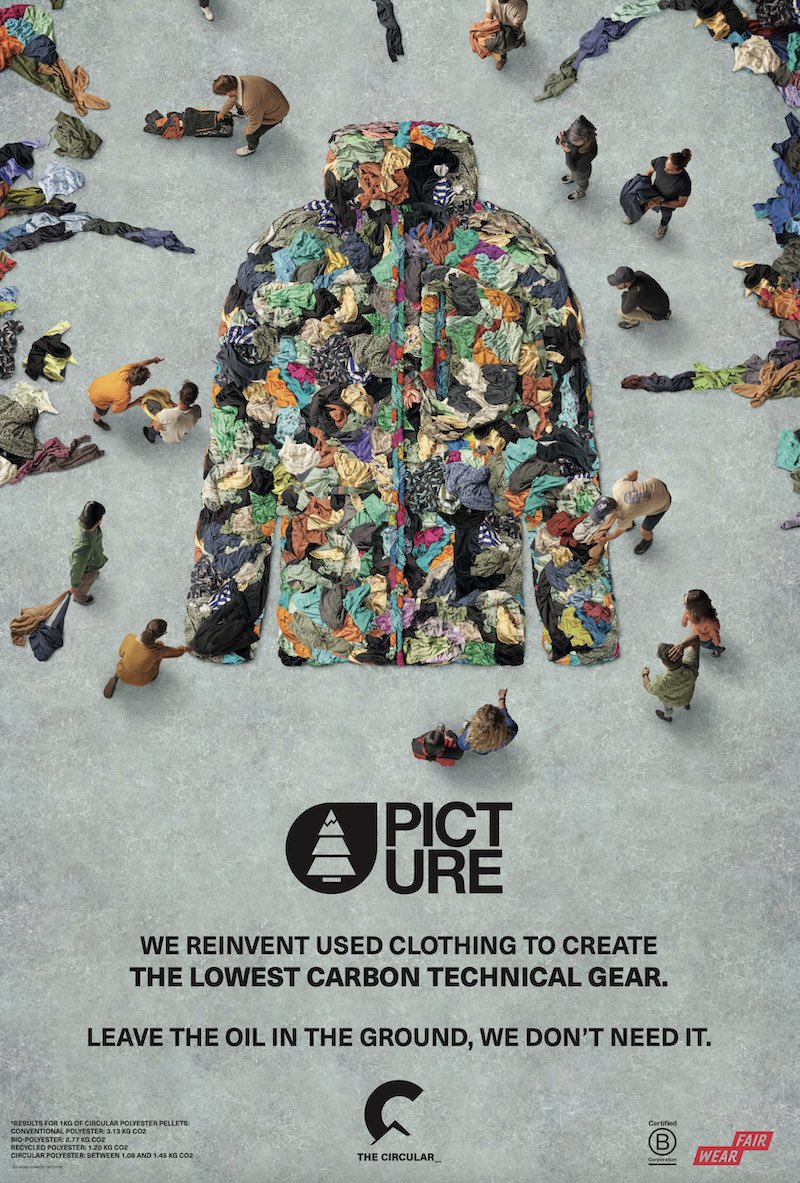 Share your experience and meet pioneers. You can connect with these exhibitors personally:
Sun, June 4th, 11 am: Exped, Icebug, Iteratif, Rab & Lowe Alpine, Re:Down, Südwolle Group, Sympatex
Mon, June 5th, 11 am: Globetrotter Ausrüstung, Grüner Knopf (GIZ), Hohenstein, lavalan®, Mountain Equipment, Picture Organic Clothing
Tue, June 6th, 11 am: myclimate, SUSTON, VAUDE