Rab and Lowe Alpine are offering a simplified solution on Material Facts. 
With Rab and Lowe Alpine's new Material Facts program, they have found a way to put forward raw data in a clear, concise, honest presentation allowing consumers to clearly understand what an individual product is composed of.
Meet Debbie Read, Head of Corporate Communications and CSR
personally at OutDoor by ISPO 2023
What: GRV Guided Transparency Tour
When: Sunday, June 04, 2023 – 11am
Where: SUSTAINABILITY HUB/ Munich Order Center- Atrium 3- 124
Now taking the next step with Material Facts, Rab and Lowe Alpine would like to encourage other brands and stakeholders to join them on the way to become more open and transparent about how sustainability claims are communicated.
Material transparency is integral to a sustainable future for the textile industry.  Understanding where, how, and, with what components products are made, will ultimately allow the consumer market to make responsible purchasing choices.  It will require companies the need to do better, to seek better solutions, sources, and processes to ensure their business futures.  
Greenroom Voice often finds material transparency reporting unclear, complex, and buried deep in websites, ultimately not always providing the necessary value.  How many times have we gone to the supermarket, taken a box off the shelf, and turned to look for the label? We scan ingredients choosing what to put into our body, hoping to provide ourselves with a healthy future.
Rab and Lowe Alpine's Material Facts similar, helping us to change our way of thinking about that, which we put ON our body.  We know that products made from complex materials, with complex combinations, have a cradle-to-grave lifecycle that often is not healthy for our planet.  The Material Facts will offer consumers the necessary information instantly to make healthier choices for themselves as well as the greater ecosystem of environmental health.
"Material Facts, is an industry-first which allows us to share product data in a clear and simple way. Driven by our need for accuracy, and a belief in trust and honesty, we were frustrated with the lack of clarity and assumptions around sustainability criteria. We are challenging others to join us in sharing the same way."
Matt Gowar, Equip CEO and Owner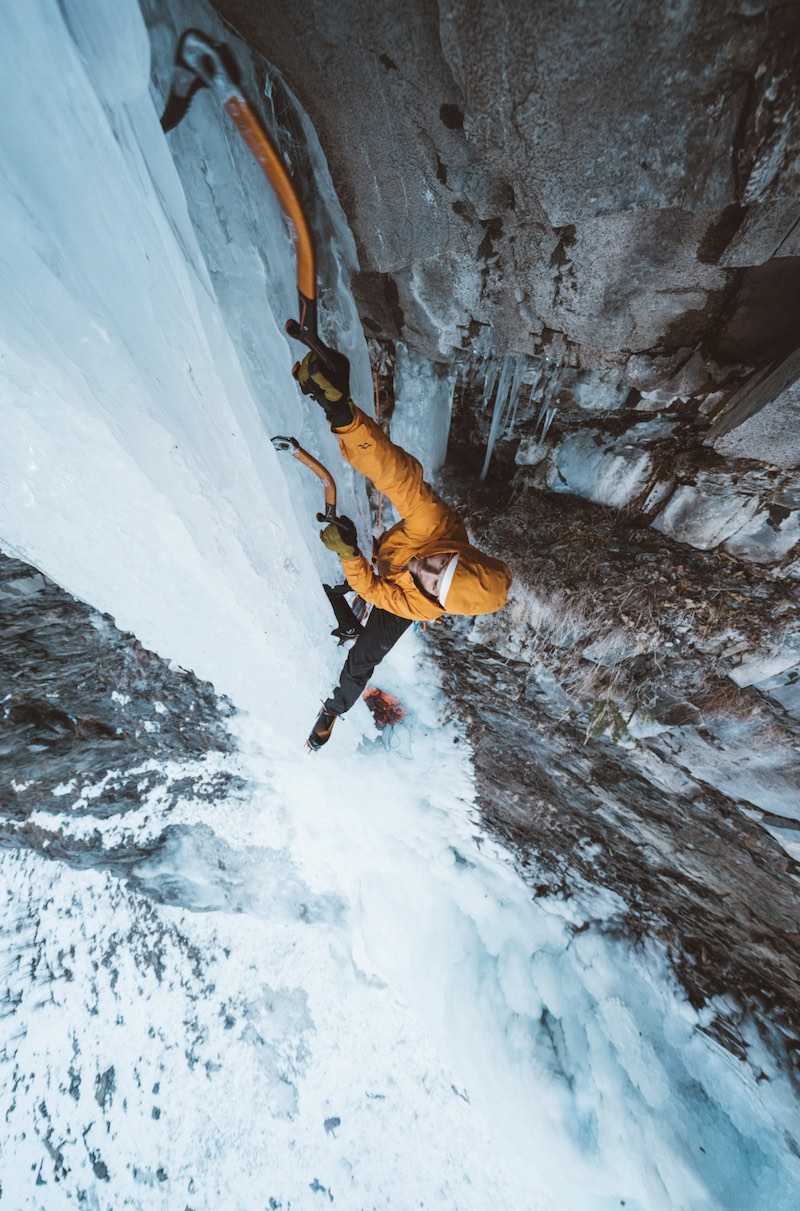 Rab and Lowe Alpine recognises that the Material Facts program "is just a small part of our journey to become a more sustainable business." Understanding that becoming a well-respected sustainable business takes time, engagement, and focus Rab and Lowe Alpine's sustainability report clearly lays out the business's current initiatives and next steps towards reducing environmental impacts.  Rab and Lowe Alpine chose to focus on 5 of the 17 United Nations Sustainable Development goals.  While recognizing the importance of all 17, Rab and Lowe Alpine decided that focusing on 5 first goals will allow the company to fully engage and master these objectives before leaning into the next steps: health, equality, a sustainable economy, responsible production, and the climate.
To learn more about Rab's Sustainability Report and the next steps for Material Facts.
Join RAB  and Lowe Alpine's Debbie Read: Head of Corporate Communications and CSR, Equip Outdoor and
Tim Fish: Product Director, Equip Outdoor
Monday 5th June
14h-14h30
Speaker's Corner – Atrium 3
at OutDoor by ISPO 2023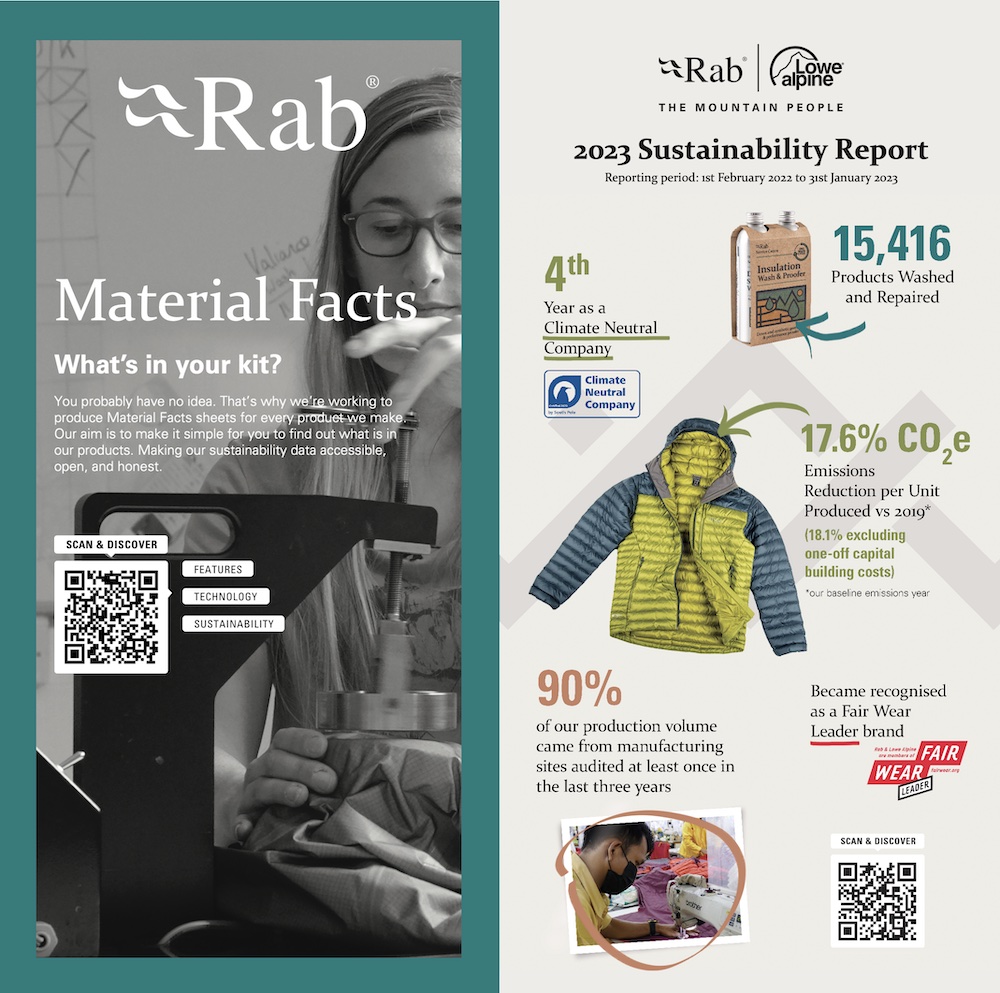 Share your experience and meet pioneers. You can connect with these exhibitors personally:
Sun, June 4th, 11 am: Exped, Icebug, Iteratif, Rab & Lowe Alpine, Re:Down, Südwolle Group
Mon, June 5th, 11 am: Globetrotter Ausrüstung, Green Button (GIZ), Hohenstein, lavalan®, Mountain Equipment, Picture Organic Clothing
Tue, June 6th, 11 am: myclimate, SUSTON, Sympatex, VAUDE