The idea behind Suston Magazine is to inspire, guide and push the outdoor community towards positive change. Founded in 2017, the magazine – print and on-line – reaches out to the international sustainability crowd. "We focus a lot on solutions, as many of our followers are already aware of the severe problems our planet is facing," says Gabriel Arthur, Editor-in-chief.
Meet Gabriel Arthur, Editor-in-chief and founder of Suston Magazine and CEO of NORR Agency personally at OutDoor by ISPO 2023
What: GRV Guided Transparency Tour
When: Tuesday, June 06, 2023 – 11am
Where: SUSTAINABILITY HUB/ Munich Order Center- Atrium 3- 124
What are the challenges with writing and storytelling about sustainability? What resonates with people, and what makes them stop listening? Gabriel Arthur shares insights from environmental journalism and sustainability communication.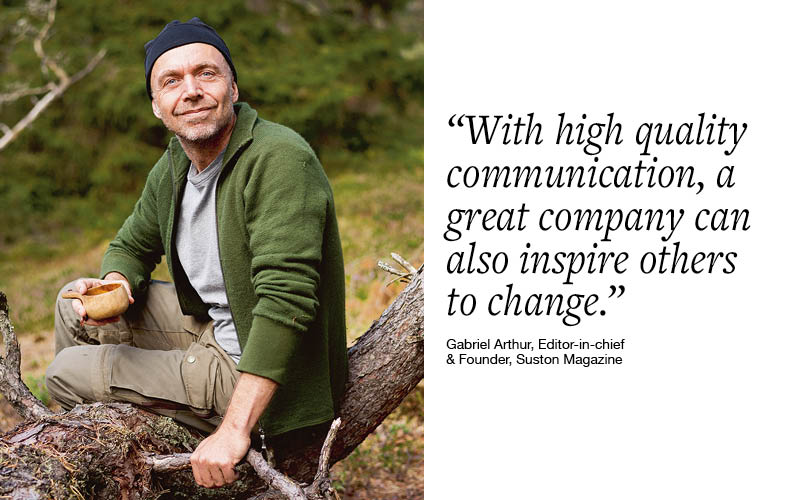 It is over 25 years since climate change started to be a concern not only for scientists and the environmental movement, but also for politicians and business. Year after year, the evidence has grown on how humanity is affecting the climate. International treaties such as the Paris Agreement in 2015 have been adopted by nearly 200 countries. Nevertheless, global emissions continue to rise while other planetary boundaries are similarly exceeded.
During this period, Gabriel Arthur has covered many environmental issues as both journalist and editor.
"I started out as a young volunteer editor for Friends of the Earth Sweden in the mid 90's. Already then, we were shouting out about the risks of climate change. says Gabriel Arthur.
Over the years, environmental journalism has spread to daily papers, television, and digital channels to become far more mainstream. Why then does journalism still not lead to more change?
"At OutDoor by ISPO, I will share some thoughts around this during the presentation. But I don't claim to have all answers, and I think many of the visitors at the trade show also have good insights to share. The opportunity to have these discussions is one reason places like the Sustainability Hub are so necessary."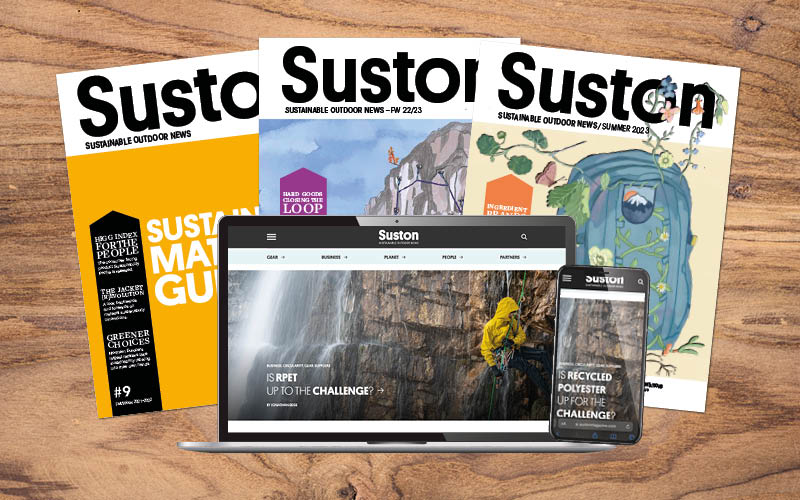 The outdoor community – as well as the industry – often claims that if people discover the joy and beauty of being out in nature, they will start acting more responsibly. As a journalist, this was also a strong belief held by Gabriel Arthur for many years.
"In 2005, we founded an outdoor and nature magazine called NORR that shares stories about the great outdoors in Scandinavia. Our company also began making publications for other companies. For over ten years, we have produced the largest outdoor titles in Sweden and Finland, together with other productions in English and German. Through our media productions, we reach out to over 400 000 readers, spreading the message that what you love, you should also protect."
But is that enough? Gabriel Arthur thinks that the subject is often treated superficially.
"It has become a cliché for the outdoor industry, in the same way as saying, 'quality and durability are the most important parts of sustainability.' I think this mission must be taken much more seriously to create real change. Over and over, we must share about all aspects of being responsible outdoors, from choosing the right products to picking up litter. Responsibility doesn't just happen by itself."
What tools can an editor or communicator use, to lead and inspire toward more responsibility?
"Many! This is also something I'd like to share during the Transparency Tour at the Sustainability Hub," says Gabriel Arthur.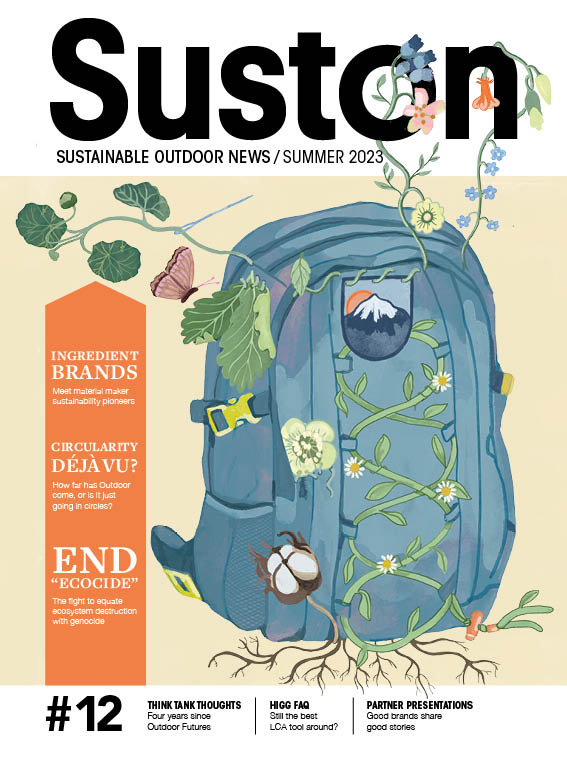 The company behind media productions such as Suston Magazine, NORR Agency, also helps brands and organizations with sustainability communication. NORR Agency only takes on assignments from companies with a systematic, long-term approach. Can such communication projects also lead to positive change?
"I believe so. Many companies have their own followers, who are more than just customers. And looking upstream, these companies can have a positive impact on suppliers. With proper communication, a great company can also inspire others to change."
Is impactful journalism and sustainability communication the same thing?
"In one way, yes. We are often telling about similar problems and solutions. Here, transparency and honesty should guide both. But in other ways, no. The approach is different, as well as the tools. Personally, I think quality journalism is very much needed today. Thankfully, we have many partnering organizations and brands supporting Suston Magazine's mission to provide just that."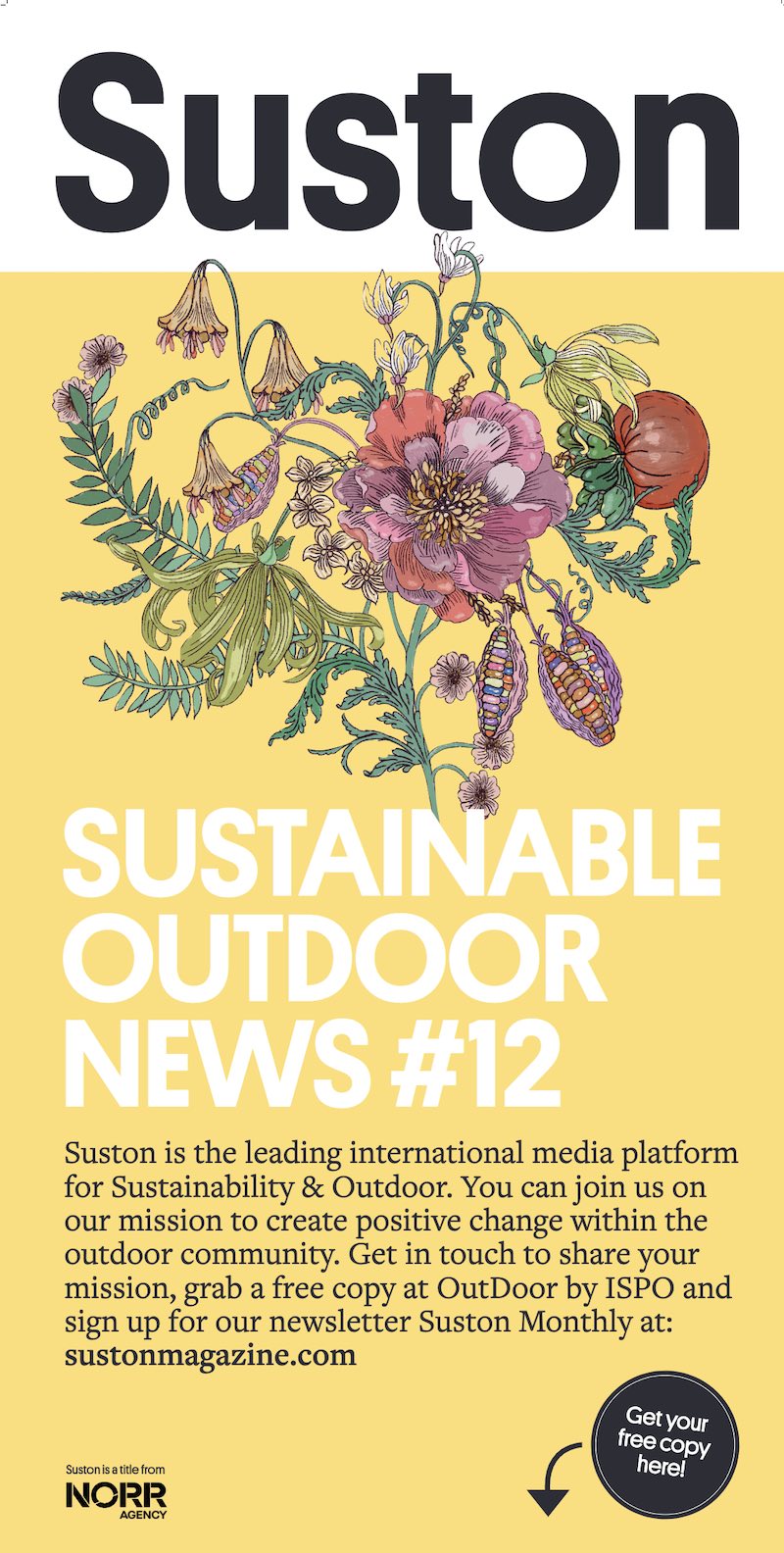 Share your experience and meet pioneers. You can connect with these exhibitors personally:
Sun, June 4th, 11 am: Exped, Icebug, Iteratif, Rab & Lowe Alpine, Re:Down, Südwolle Group
Mon, June 5th, 11 am: Globetrotter Ausrüstung, Green Button (GIZ), Hohenstein, lavalan®, Mountain Equipment, Picture Organic Clothing
Tue, June 6th, 11 am: myclimate, SUSTON, Sympatex, VAUDE