Hall A1 – Welcome to this year's SUSTAINABILITY HUB, featuring just over 40 participants in the showcase, with additional exhibitors in the Material Lab and Circular Experience. The SUSTAINABILITY HUB offers a wide variety of inspiration and insights, addressing today's main challenges:
How do we design a circular future using natural materials?
How can we achieve our climate goals?
How do we close the loop?
How do we manage social compliance?
How do we engage with conscious consumers?
Sustainability is a collaborative effort. The outdoor and winter sports industry can serve as a significant solution provider to these challenges, given the highly innovative nature of its key players and influencers. We can collaborate to lead our industry in making a positive impact on the planet. A notion, coined by the creator of Cradle to Cradle Prof. Dr. Braungart.
Today's main challenges can only be effectively addressed through scaling and collaboration. We invite you to approach this with an open mind and explore a wide array of solution providers for your sustainability efforts.
Stay tuned with our Newsletter where we will introduce you to the exhibitors providing solutions to the various questions and challenges.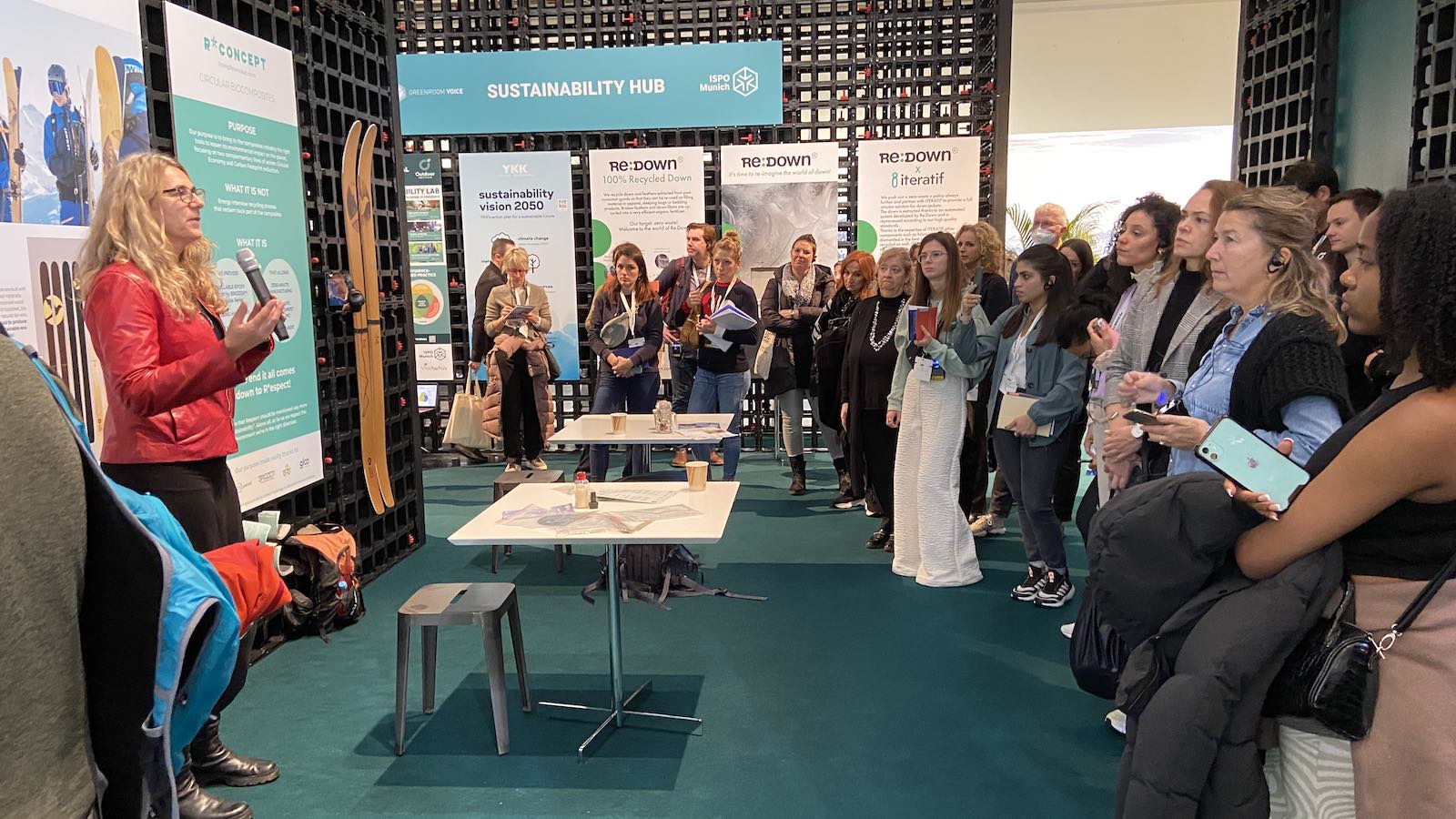 Up to 70 attendees at the daily GRV Transparency Tour ©GreenroomVoice
Experts and exhibitors will be readily available for interaction primarily during our daily GRV Transparency Tours at 11:00 am. During this tour, we will guide you through the Hub, providing context and connecting the dots because, as we all know, sustainability is a team effort.
Following the approximately one-hour tour, we will have a 30-minute interaction session with the day's speakers.
In our updates, we will introduce you to each exhibitor individually. Please stay tuned. You can also follow us on LinkedIn and Instagram for more information.
Here are the Speakers!
Tuesday, 28, November:
Designing with natural materials:
EPEA – Cedric Wintraecken
Fibrestrap – Sigrid Svedberg
IDFB – Stephanie Jeager
lavalan – Peter Krommer
Lenzing – Andreas Gürtler
Climate action:
Globetrotter Ausrüstung – Fabian Nendza
Modern Meadow – Kashif Noor
myclimate – Benno von der Dovenmühle
Sympatex – Carina Dieterich
Empowering the consumer:
Bergans of Norway – Christoph Centmayer
Sustainable Apparel Coalition – Erlinda Lee
Suston Magazine – Gabriel Arthur
Xiphoo – Kai Marquardt
Wednesday, 29, November:
Natural Materials:
Engraw – Federico Raquet
G. Schneider – Debora Tricario
Nzero – Richard Croyle
Climate Action:
ClimatePartner – Martin Michelberger
myclimate – Benno von der Dovenmühle
Closing the loop
Interzero Circular Solutions Germany – Fabian Zell
Iteratif – Ben Levy-McNaughton
Empowering the consumer:
3T transfers technologies for textile – Žilvinas Svigaris
Equip / Rab & Lowe Alpine – Debbie Read
Mountain Equipment – Terry Stephenson / Matt Fuller
Social fairness:
It's Great Out There Coalition – Margo de Lange
Social & Labor Convergence Program – Lottie Watkinson
Opening Up The Outdoors – Margo de Lange
Thursday, 30. November
Designing with natural materials:
Miniardi Piume – Gianluca Daga
Südwolle Group & NZM – Mackenzie Muir
Climate action:
ICEBUG – David Ekelund
Closing the loop:
Re:Down – Eric Firmann
Empowering the Consumer:
Xiphoo – Kai Marquardt
Doubledeck Snowboards – Gerd Bittl-Fröhlich
Twice Commerce – Bianka Deininger
Social fairness:
GIZ (EIS Pilot) – Silvia Popp
With special guest: VAUDE – Hilke Patzwall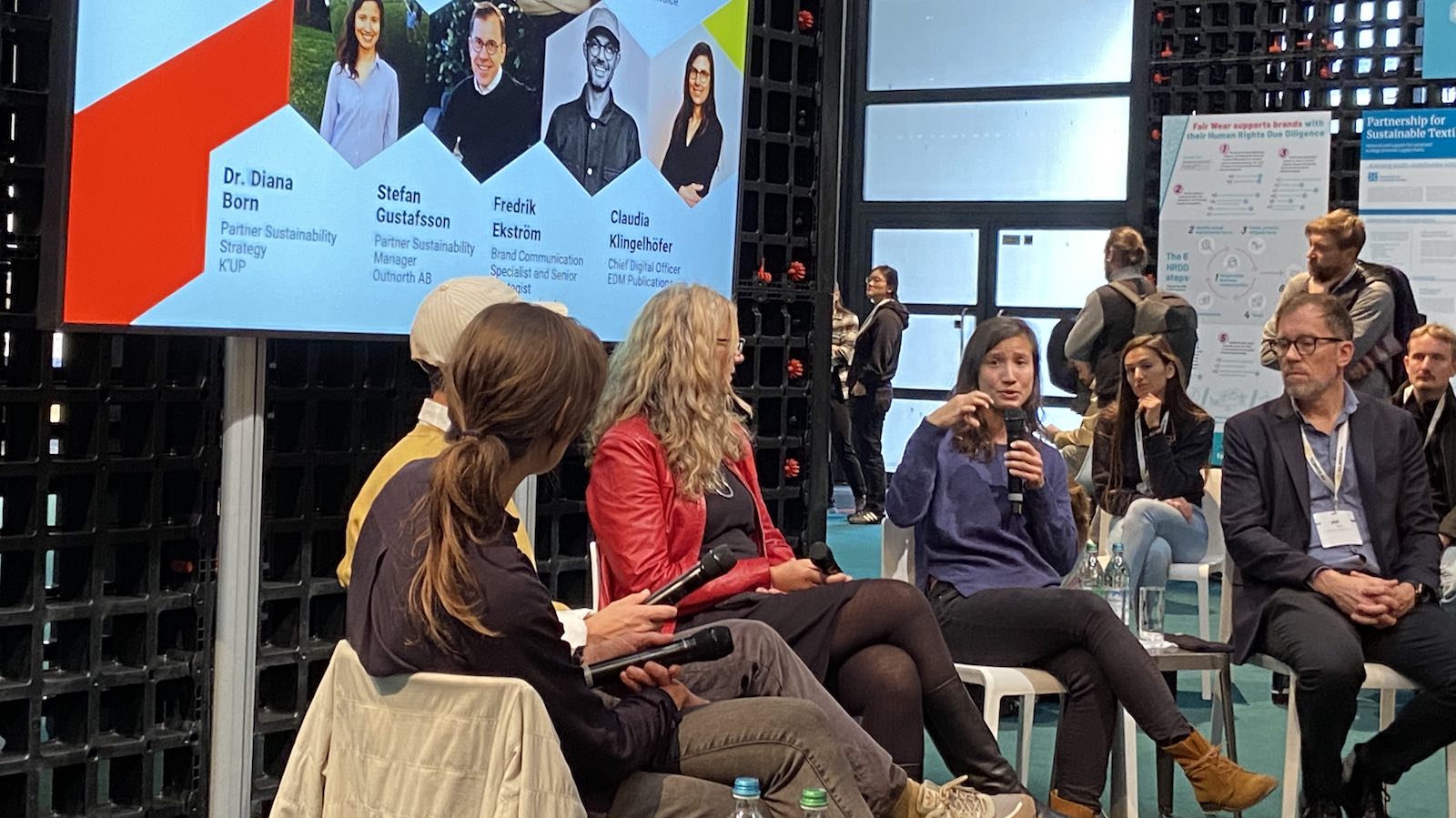 Anna Rodewald on Stage discussing Circular Economy ©GreenroomVoice
On the SUSTAINABILITY HUB stage we will host an exciting program featuring innovations, breakthroughs, case studies, and panel discussions.
We will be on stage:
Tuesday, 28.11. at 12.00 am
Moderator: Gabriel Athur – SUSTON Sustainable Outdoor News
How to substantiate Green Claims?
From greenwashing to greenhushing? Many fear that the upcoming EU Regulations around sustainability communication have a back side: no one will dare to claim anything, and buyers and consumers will have no way to judge. Or will there be ways for pioneering companies to communicate their achievements? In this panel, moderator Gabriel Arthur from Suston Magazine & NORR Agency discusses possible directions with Cira Riedel from Greenroom Voice and invited experts from brands and retail.
Tuesday, 28.11. at 16.00 am
Moderator: Anna Rodewald and Cira Riedel
Race to Zero
We will get an introduction to the Exponential Roadmap Initiative and the Greening Cash Action Guide with two experienced CEO's in this field:
David Ekelund from Icebug and Eva Karlsson from Houdini Sportswear
"In addition to radical reduction of negative impact from product and value chain design, I would like to shine a light on the impact of production volumes and lifestyles." David Ekelund, Icebug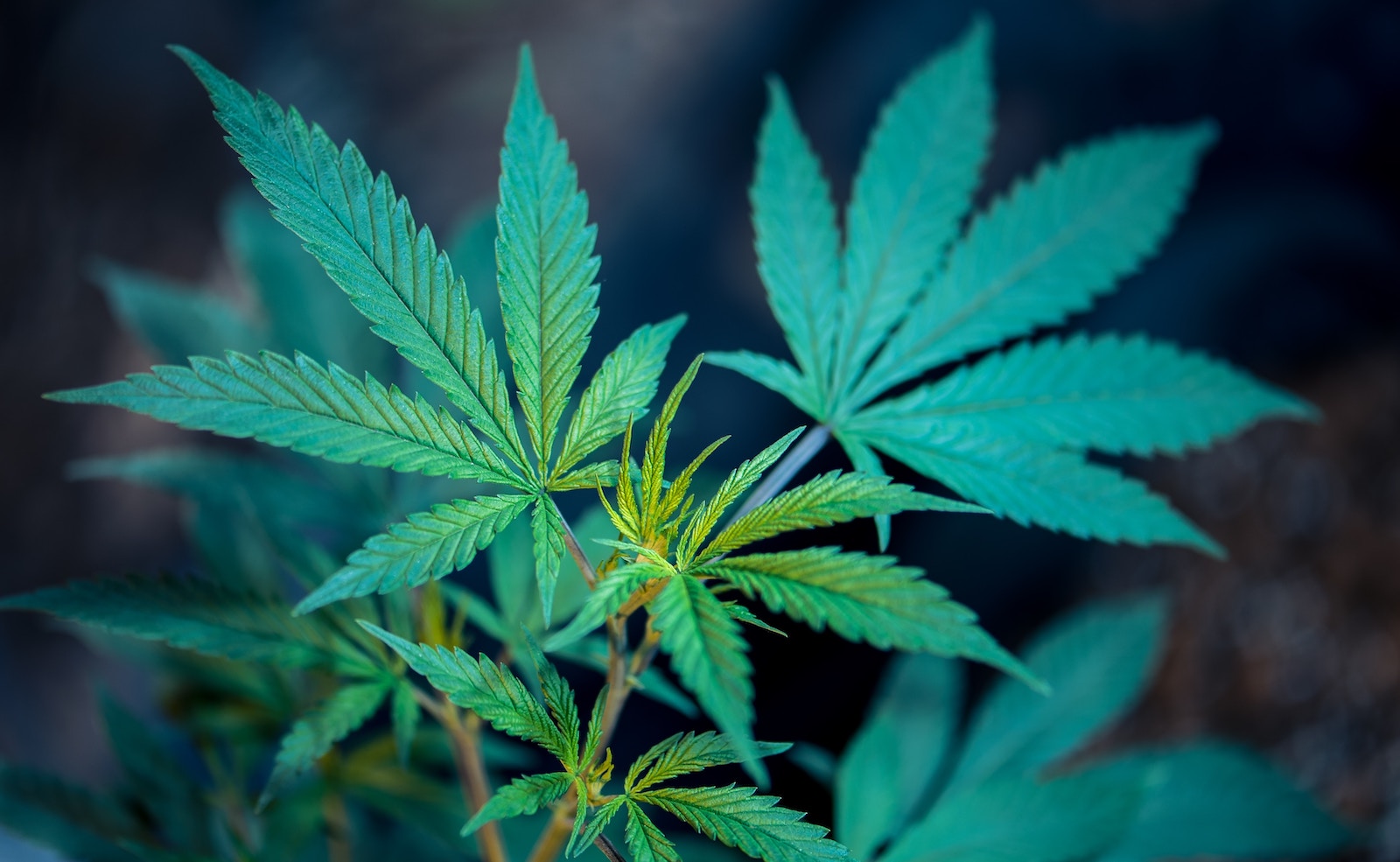 "Hemp is a versatile resource". ©Roberto Valdivia / Unsplash
Within the SUSTAINABILITY HUB, Studio Nima is proud to present the Material Lab and Circular Experience to give you a glimpse of the future.
When we strive to eliminate waste and focus on creating products that can serve as valuable resources further down the value chain, we can truly unlock the potential of innovative materials.
The Material Lab showcases materials, including bio-based polymers, biodegradable yarn and textiles, and plant-based alternatives to traditional down feathers. Explore the emerging material innovations derived from biowaste sources like eggshells, agricultural byproducts such as pineapple leaves, as well as raw materials like algae and hemp.
These circular material innovations are on the rise, with many solutions poised to enter the market. However, a significant push is still required. Collaborative efforts are essential to accelerate material innovations further. The Material Lab aims to inspire a reevaluation of various aspects of the sports industry's value chains.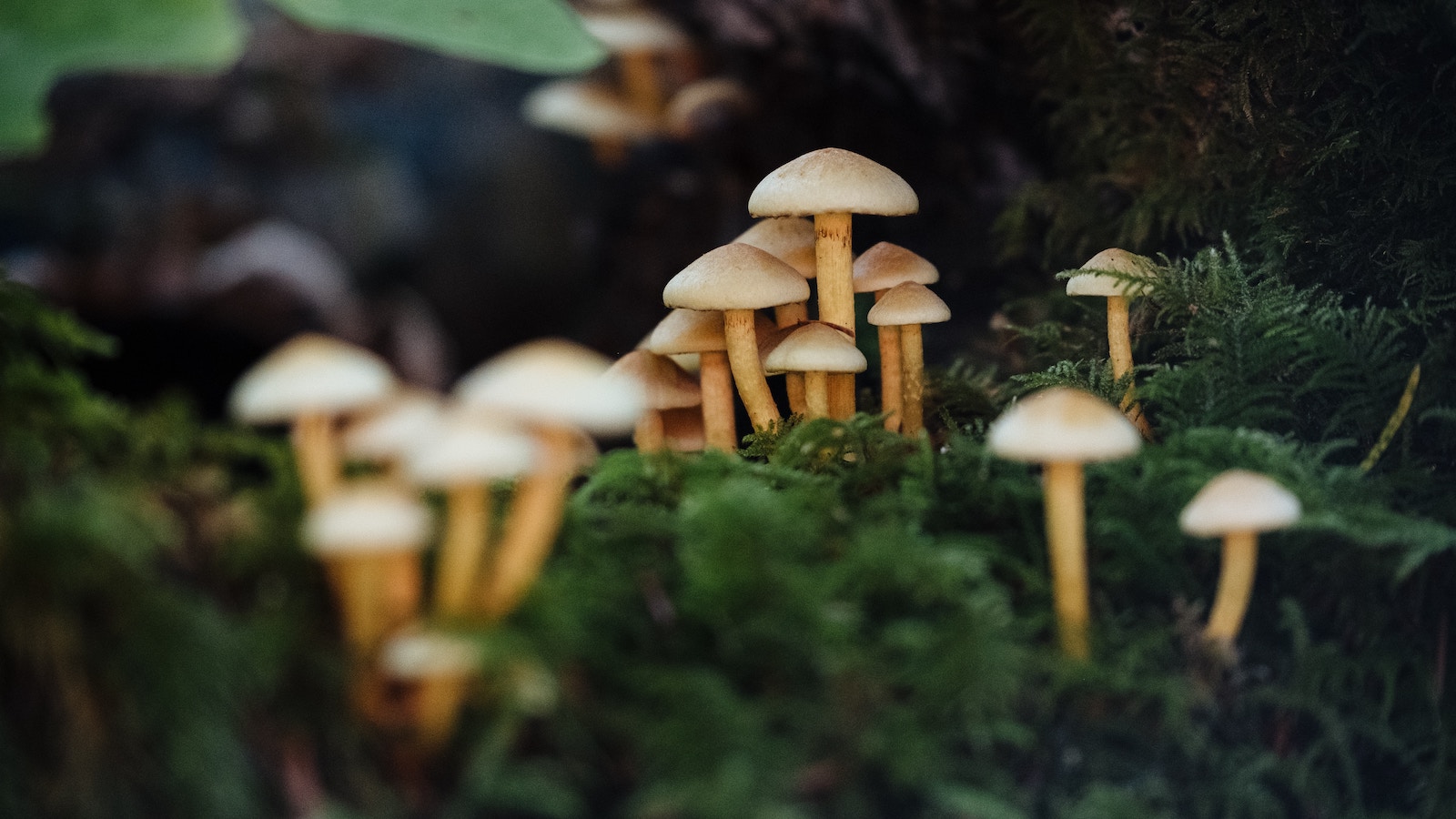 "Fungi are an entire kingdom in itself" ©Jesse Bauer- Unsplash
Immerse yourself into the Circular Experience exhibition, where you will embark on a journey  through five stages of the life-cycle of mycelium-based products. The Circular Experience will take you through mycelium's natural state, its laboratory production, its versatile applications in various material and products, and ultimately, its end-of-life degradation.
Mycelium-based materials are at the frontier of bio-based innovations. As the "root" of fungi, mycelial networks offer advantages thanks to their rapid growth, cost-effectiveness, low energy requirements, and the capacity to repurpose waste materials into valuable products. The potential of these innovations for industries looking for closed-loop and resource efficient solutions – like the sports industry – is significant.
While only around 5% of the estimated 2-3 million species of fungi have been explored yet, we only see the tip of the iceberg of its potential.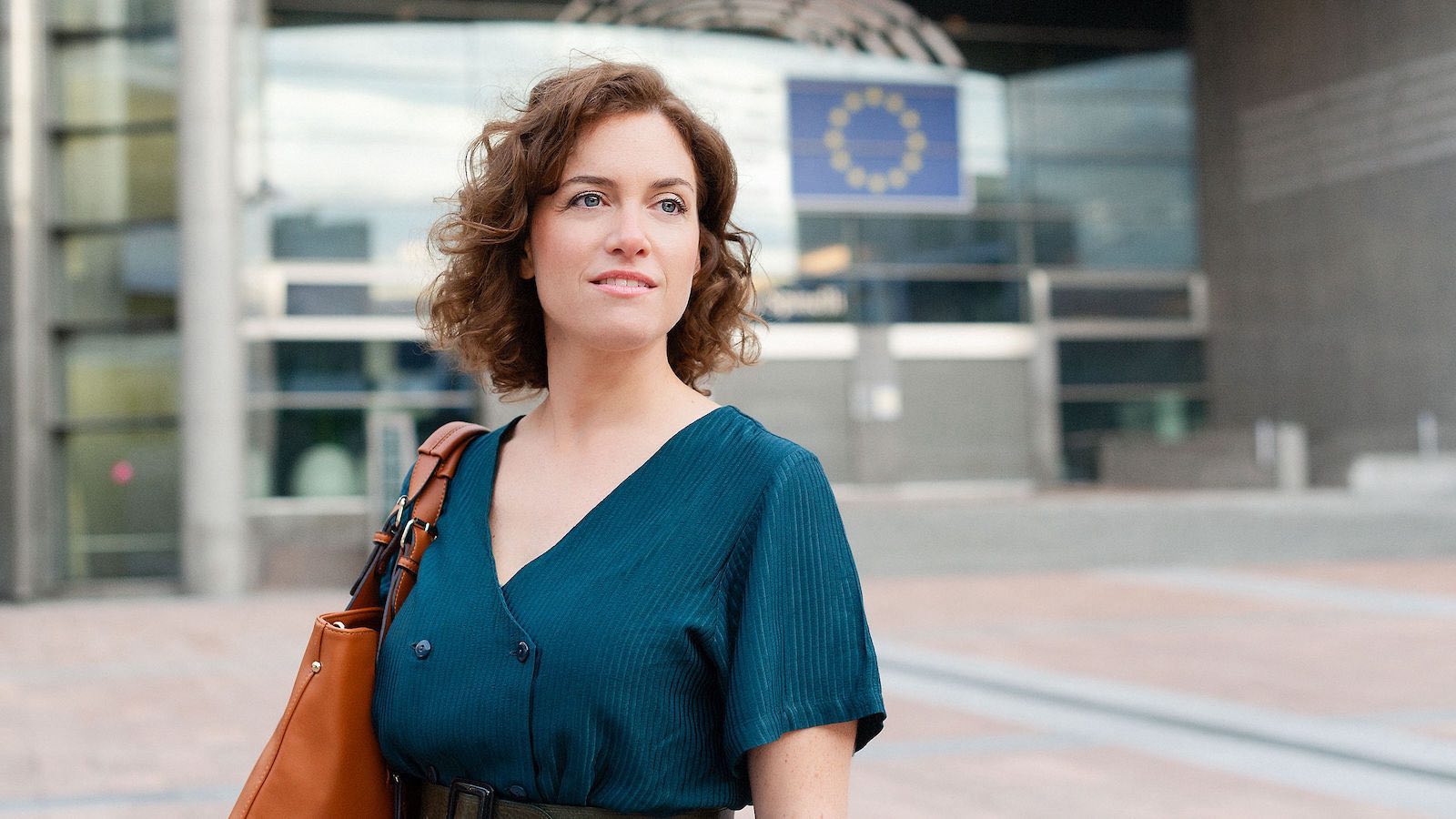 Pascale Moreau from Ohana Public Affairs in Brussels
Sustainability communication needs special attention. Due to decades of unquantifiable and misleading communication on sustainability performance of products and brands, the EU has put down a set of rules to empower the consumer and put an end to "green-washing".
In the near future, upcoming legislation will have an impact on how we convey the concept of "environment" on claims (text or label) for products, services and companies. To ensure credibility, green claims will need to be supported by evidence, eliminating the use of vague statements and non-backed up claims. This requirement raises various questions about the correct approach to substantiating these claims.
To address this matter effectively, the SUSTAINABILITY HUB at ISPO Munich 2023 serves as an excellent platform. It offers opportunities to learn, explore, and gain valuable insights into the proper methods of substantiating green claims in the future. It's akin to exercising and strengthening our communication abilities in this domain.
To support this initiative, we are providing an exclusive workshop on "substantiating green claims" to all exhibitors who have registered for the SUSTAINABILITY HUB at ISPO 2023. This workshop is conducted by our expert in Brussels, Pascale Moreau the founder of the renowned Ohana Public Affairs Bureau.
If you have missed the webinar, and would like to listen to the recording, all you need to do is send us your email to hello@greenroomvoice.com