We at GreenroomVoice are very proud to announce our collaboration with the German retailer Globetrotter on their new sustainability Podcast "New Horizons"! Together we will look at innovations and the kind of hot topics that are part of the daily business of our beloved OutDoor world. Accompany Fabian Nendza as he presents projects and innovations that deal in particular with future-oriented ideas. Every two months, we present protagonists of an industry that is pioneering sustainability in many ways, from climate protection and nature conservation to circular economy and social justice. Together we will find out how sustainability is implemented every day in our industry and what is done to help shape a society that is aware of planetary boundaries.
This Podcast Series produced by Podstars for our German speaking community is available on all major platforms.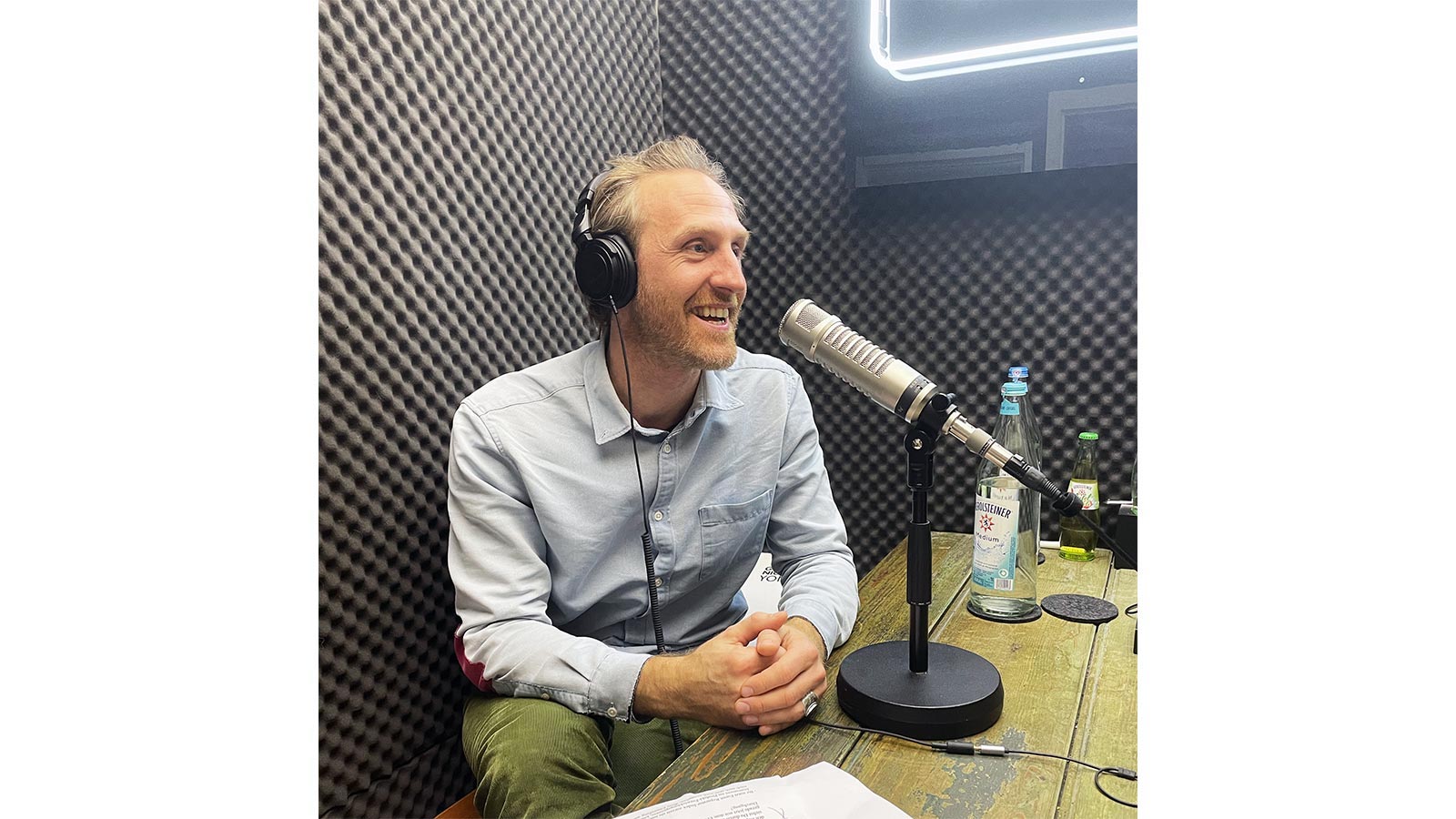 By using best practice examples, we will look at important steps to take, if we want to help structure a circular economy through our contribution.
Four makers from the industry explain their projects on the subject to us, some innovative and highly topical and some already time-tested. We will learn more about the importance of design and product quality, and what kind of innovative materials and business models are coming onto the market. It is time to change. Now.
With bleed, an innovative German street and outdoor brand, we discuss how important it is to think about good recyclability in the design. We also talk about reducing waste close to zero and favoring mono materials for good recycling.
bleed was brought to life in 2008 by CEO and designer Michael Spitzbarth in the tranquil textile forge Helmbrechts and remains rooted here to this day. The name is symbolic of nature that is bleeding through consumption. There is a lot of passion and deep conviction in the work and products of bleed clothing. In order to fully live these ideals, bleed clothing is and remains independent. A small family business now with 15 employees who have made it their business to go one step further towards a sustainable future.
Spinnova is a fiber made of wood that can be spun into a thread in a mechanical process without the use of toxic chemicals. It can also be recycled many times without loosing quality. The Spinnova project at Bergans was an initiative of their R&D department (Bergans Future Labs), which discovered this new fiber development and found it so exciting that they naturally sought contact with the Finnish Spinnova developers. Bergans even goes one step further and makes the user a co-owner of the material. A completely new and circular business model!
Christoph has been with Bergans in Norway for 14 years and is now Sustainability Manager. He comes from the field of marketing and communication before he dedicated himself entirely to sustainability almost 4 years ago.
Houdini is a true pioneer when it comes to sustainability, and especially in regards to a circular business model: high-quality, with a majority of recycled material and recyclable products for rent! In addition, the second-hand sales and a repair service round off the circular business model.
We specially concentrate on the subject of rental with Sven Hana, Head of Sales in Europe, who has been with Houdini for 4 years.
Outdoor outfitter VAUDE has always attached great importance to the fact that products have the smallest possible ecological footprint and that they can be used and repaired for a long time. Now VAUDE is going a step further, systematically anchoring repairability in product development with their Repair Index.
Hilke Patzwall has been working at VAUDE Sport since 2006, where she is responsible for sustainability, in particular for the further development of the VAUDE's sustainability strategy and the integration of sustainability aspects into all company areas.
She is a member of the Environment and Sport Advisory Board of the Federal Ministry for the Environment, Nature Conservation and Nuclear Safety and spokeswoman for the CSR working group in the Federal Association of the German Sportswear Industry.