Beyond Surface Technologies (BST) is a Swiss-based textile chemical producer with the goal to advance green chemistry in textile finishing applications without compromising on performance. Founded in 2008, BST typically works with renewable materials, such as plant seed oils, micro algae oils and bio waste streams, in order to decrease the carbon footprint as well as to lower the hazard potential of textile chemicals. Consumers easily forget that sustainability in the textile industry goes beyond materials of the textiles themselves and includes so many other aspects, in this case chemicals. BST prides itself on the brand responsibility it has – and which it needs to have to push sustainable innovation forward.
Beyond Surface Technologies currently offers 4 technologies all of which are bio carbon based. Their three fabric softeners and/or wicking finishes are GOTS 5.0 and GreenScreen® certified. It's miDory® bioSoft technology in addition got granted with a Platinum Cradle to Cradle Material Health Certificate.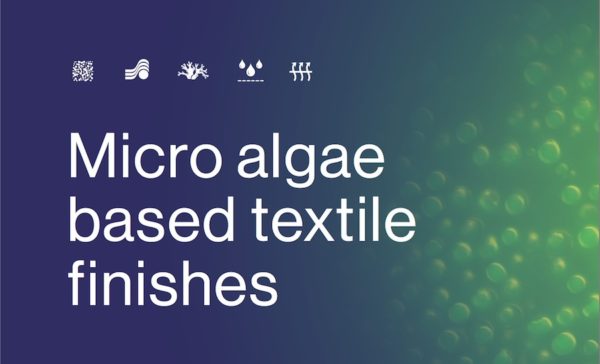 BST's miDori® technologies BST's miDori® technologies have been adopted by multiple different textile brands including, Patagonia, Levi's, adidas and others. Additionally, they've received support from Patagonia's 'Tin Shed Ventures', a corporate venture capital fund. Patagonia use this fund to invest in "environmentally and socially responsible start up companies." Beyond Surface Technologies embodies Patagonia's spirit for sustainability, making them an obvious partner for investment and as a supplier of textile finishes for Patagonia's products.
BST achieves their desired level of eco-friendliness by using plant and/or micro algae-based materials as inputs for their chemicals. According to CEO Matthias Foessel, many conventional textile chemicals use crude oil or animal fat as input streams significantly contributing to carbon footprint and other greenhouse gases. miDori®bioXXX technologies, however, "are based on renewable raw materials rather than finite ones" and use " industrial plant seed and/or micro algae oils, so that they are not in competition with the food system." With up to 96% of bio based carbon material being used their products are highly biodegradable, translating too into easy recycling or up-cycling of the treated textile.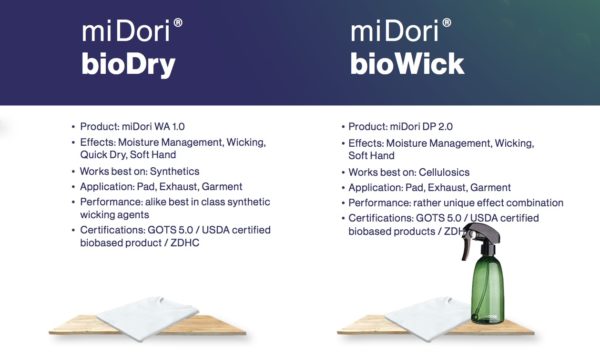 This year's GreenroomVoice showcase at OutDoor by ISPO is focused on bio based and biodegradable products, accordingly offering an ideal platform for Beyond Surface Technologies to present their innovations in the space. They will be featuring their miDori® BioWick and all new miDori® bioDry technologies, both of which are micro algae based. bioWick is a wicking finish designed for synthetics and blends, engineered to wick away moisture such as sweat and to be quick drying. bioDry acts as a moisture wicker, however, best preforms on cotton and blends and also acts as a fabric softener. They are 94% and 76% USDA certified bio based, respectively. Be sure to visit the Beyond Surface Technologies showcase at OutDoor by ISPO this year to see how sustainable innovation is being implemented in chemical textile finishes.

---
Tuesday 02-07-2019 @ 11:00am CSR HUB – HALL B6

---
Representatives of brands and organisations will be there personally to speak about their projects, product and achievements. If you are curious about the latest developments in this exciting and challenging field you are welcome to join us!
DAILY GUIDED TOURS: 
SUNDAY 30.06.2019:
HDWool, Light My Fire, Nikwax, Re:Down
MONDAY 01.07.2019:
American Wool, Fluidsolids, Lavalan, myclimate, VAUDE
TUESDAY 02.07.2019:
Beyond Surface Technologies, Lenzing, Royal Robbins, Südwolle Group, Textile Exchange
WEDNESDAY 03.07.2019:
Hohenstein