Following three years of intensive research and development, as of January 2020 LMF's entire product line has transitioned to bio-based plastics, featuring a new palette of warm and soft colours inspired by nature.
#biobased
Derived from renewable crops including corn, sugar cane and tree cellulose, bio-based plastics provide a way to effectively bypass the mineral oil industry while providing a product with the same awesome properties of regular plastic.
Whenever we speak about the use of bio-plastic, transparency becomes a major issue. It would be a shame to replace the devil we know, crude oil, with just another by taking land from food production in order to grow "plastics". First things are first. The three provenances of Light my Fire's bioplastics are clearly not in competition with food. The tree cellulose derives from wood waste from Germany, the corn based bio-monomare comes from Europe and is considered a by-product of food production. The Sugarcane-Ethanol-Granulate is from managed agriculture in Brazil, certified according to Bonsucro and ISCC Plus (International Sustainability and Carbon Certification) an international certification system for biomass and sustainable fuels that sets specific production standards, and that was developed in cooperation with producers from various countries, including Brazil and Argentina. Bonsucro is a non-profit setting standards for sustainable sugarcane.
"We're always looking to use the most sustainable raw materials," says Calill Odqvist Jagusch, CEO of Light My Fire of Sweden. "By experimenting with various bio-based plastics, we've found a solution that meets our sustainability objectives while not compromising on our product's functionality and durability."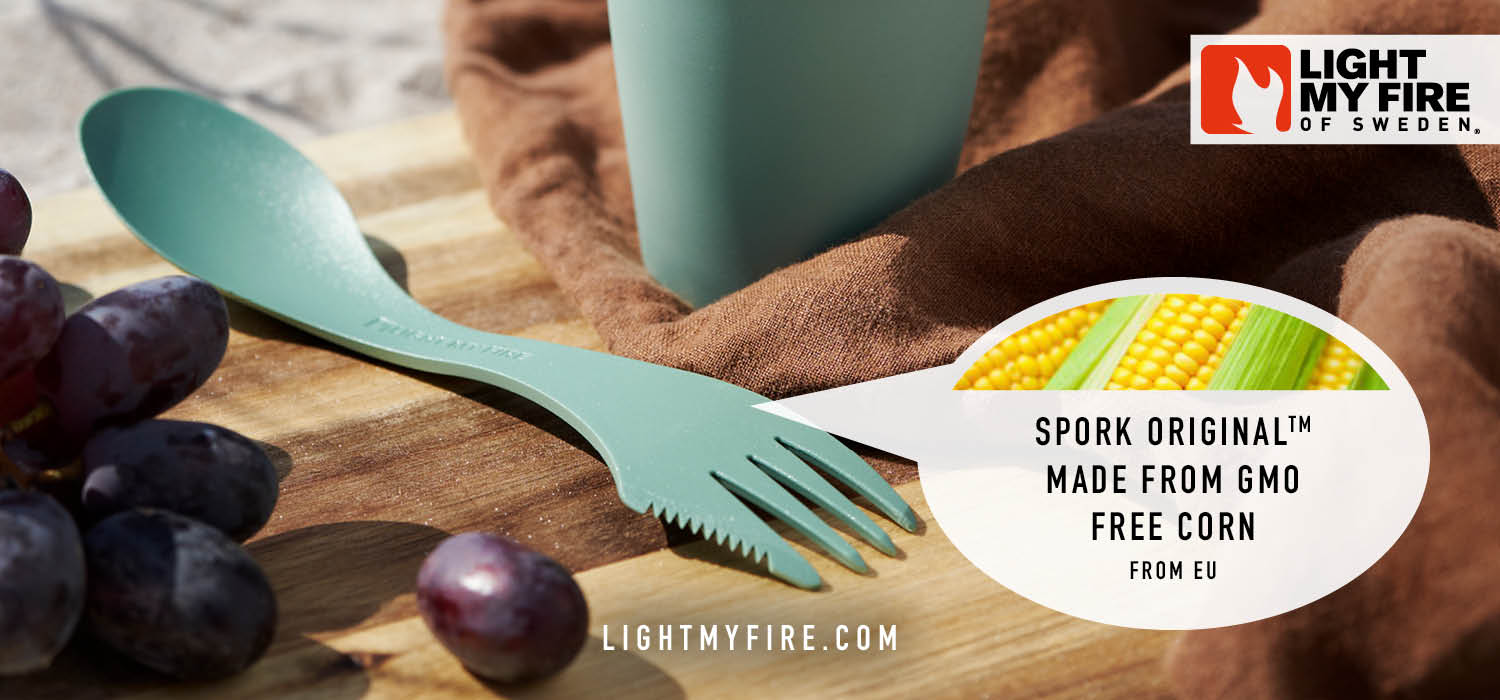 In 2020, Light My Fire will phase in bio-based plastics in all products to work towards a fossil free and more circular world where we reduce our carbon footprint.
Plastic pollution in nature is a tragedy – and with proper recycling and behavioural changes, it should be avoidable. Much of plastic pollution currently consists of single-use items like plastic straws, forks and packaging, and until re-cycling becomes widespread, single-use items really have no place in a sustainable world.
"Products like our ReStraw, Pack-up-Cup and Spork are in fact durable, reusable replacements of many of these single-use items," explains Calill Odqvist Jagusch, and continues:
"However, like most other brands, we've used single-use plastics in our packaging. Moving forward, this year we plan to remove single use plastics in all our packaging using RE-PET storage bags as well as recycled and
recyclable cardboard where needed."
Transparency is a cornerstone in a circular world, Light My Fire have decided to share it all. Read all about their materials and their producers at: lightmyfire.com/materials
Based in Sweden, Light My Fire specializes in outdoor accessories that are as practical in the city as they are in the wild. From making fires to eating meals – the products have been taken to heart all over the world by
both the backyard and the backwoods survivalist.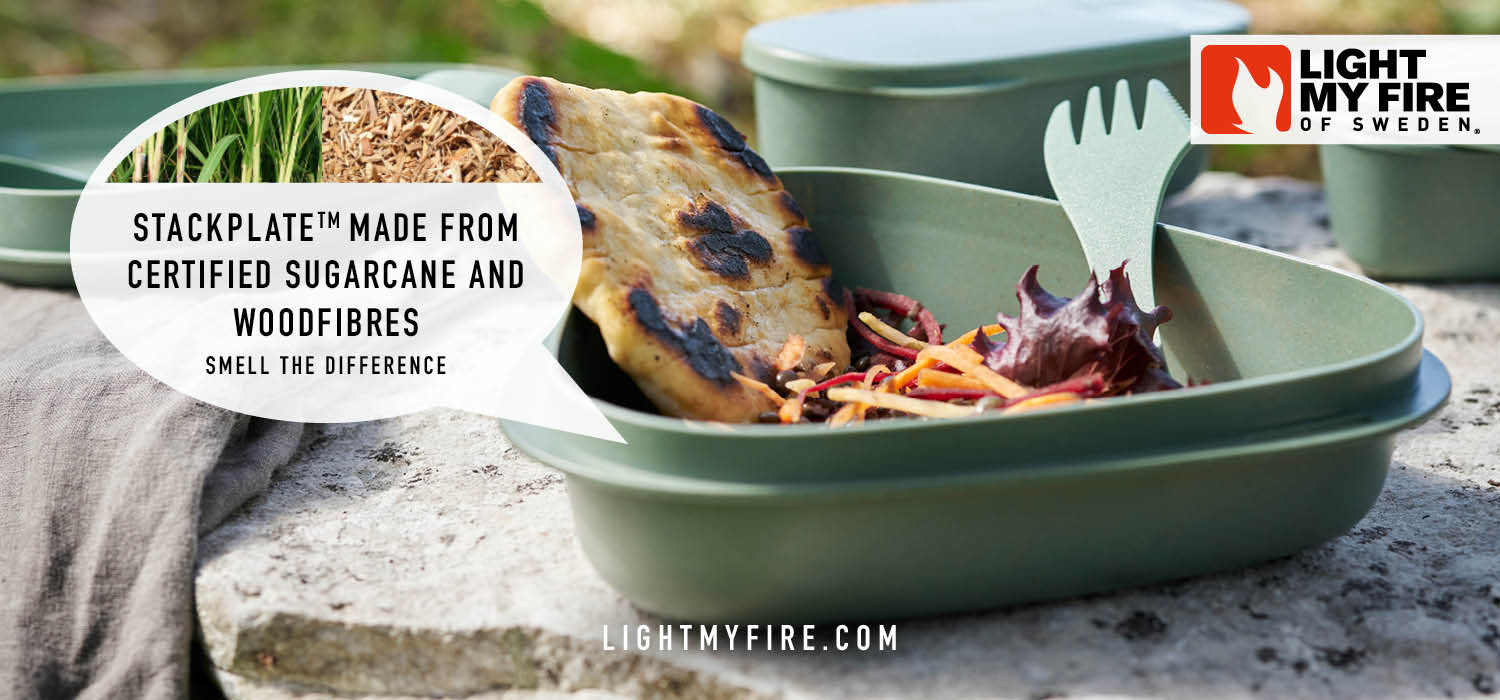 ---
Sunday 30-06-2019 @ 11:00am CSR HUB – HALL B6

---
Representatives of brands and organisations will be there personally to speak about their projects, product and achievements. If you are curious about the latest developments in this exciting and challenging field you are welcome to join us!
DAILY GUIDED TOURS: 
SUNDAY 30.06.2019:
HDWool, Light My Fire, Nikwax, Re:Down
MONDAY 01.07.2019:
American Wool, Fluidsolids, Lavalan, myclimate, VAUDE
TUESDAY 02.07.2019:
Beyond Surface Technologies, Lenzing, Royal Robbins, Südwolle Group, Textile Exchange
WEDNESDAY 03.07.2019:
Hohenstein